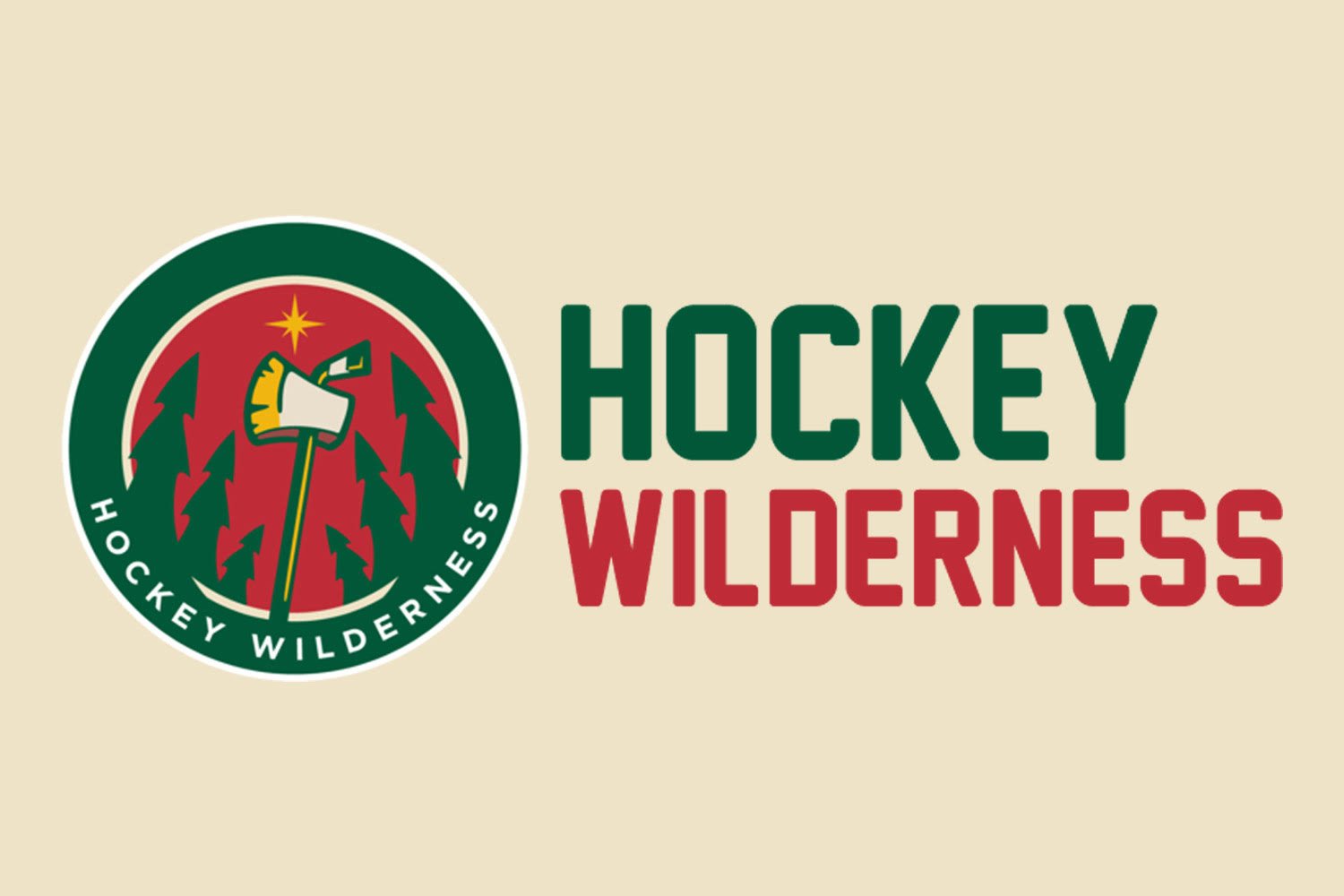 When the NHL season was paused in March, the Minnesota Wild were sitting just outside the final playoff spot in the Western Conference, trailing the Vancouver Canucks and Nashville Predators by a single point.
At the time, there was still a lot of uncertainty about whether or not the NHL would be able to resume and finish its season, as well as what the format would be if they were able to do so. That uncertainty caused many fans and people across the hockey world to speculate on whether or not certain older players had played their last games with their current teams.
As it turned out, the NHL was able to resume its season with a 24-team playoff tournament, which allowed the Wild to qualify for the playoffs for the seventh time in the last eight years. This time, the Wild faced off against the Canucks in a best-of-five qualifying round series, therefore giving them another shot at a deep playoff run and maybe even a Stanley Cup.
Unfortunately, it didn't take long for the Wild to be eliminated from the postseason as they lost in four games to the Canucks in the qualifying round, bringing to an end a very long and interesting 2019-20 season.
With the offseason now upon us, there will start to be more and more talk about potential changes that could be coming before the 2020-21 season begins. Whether it's through free agency, trades, or retirement, it's a near certainty that there are at least a couple of players on Minnesota's roster who have played their last game with the team.
While nothing is a given in today's world, the fact of the matter is that Minnesota will need to look to make changes to improve their team, and with the salary cap staying flat at $81.5 million (not to mention the Seattle expansion draft next year), there will be some difficult decisions that general manager Bill Guerin and his staff have to make — decisions that will have a significant impact on the short and long-term outlook of the team.
Without further ado, let's take a look at five players who may have played their final game with the Minnesota Wild.
Tier 1: Highly likely, a near lock
Mikko Koivu
2019-2020 Stats: 55 Games Played, 4 goals, 17 assists, 21 points
Contract: Unrestricted free agent
This might be pretty obvious, and while Koivu's future with the Wild and the NHL has not yet been determined, it seems fairly likely that Koivu played his final game with the Wild in their Game 5 overtime loss to the Canucks last weekend.
While Koivu is still a serviceable bottom-six center, the Wild are seemingly going to try and go in a new direction with young, fast, and more skilled players. And if Koivu leaves, it would open up a spot on the full-time roster for a young prospect like Nico Sturm to develop and grow as an NHL player.
It would be disappointing if this is how Koivu's career ends, but if this is in fact it for him as a member of the Wild, he will be able to leave with a great career behind him as the only full-time captain in team history, as well as ranking first in team history in games played with 1,028, first in points with 709, and second in goals with 205.
Tier 2: Somewhat likely, a definite possibility
Devan Dubnyk
2019-2020 Stats: 30 Games Played, 3.35 GAA, .890 SV%
Contract: $4,333,333 AAV through 2020-21
There's no other way to put it — the 2019-20 season was a bad one for Devan Dubnyk. And while it's very understandable that some personal family health issues played a part in his struggles, the fact is that Dubnyk has not been very good either of the past two seasons, despite playing behind one of the best defensive groups in the league that thrives at limiting scoring chances from high-danger areas.
What's even more telling of how poorly Dubnyk performed this year is the fact that Alex Stalock, who was fine, but not great during the 2019-20 season, essentially took over the starting job from him midway through the season and kept that spot all the way through Minnesota's qualifying round loss to Vancouver.
While you never want to blame the struggles of an entire team on a specific player or two, poor goaltending really did hold back the Wild all season long, and if Dubnyk had even just performed at right around league average, Minnesota would likely have been in a much better spot throughout the 2019-20 season.
The Wild are very likely going to look to improve their goaltending this offseason, and with Dubnyk's reasonable salary of $4.3 million, he is a legitimate candidate to be traded away, or even bought out if a trade doesn't come to fruition.
Matt Dumba
2019-2020 Stats: 69 Games Played, 6 goals, 18 assists, 24 points
Contract: $6,000,000 AAV through 2022-23
After starting out the 2018-19 season with 12 goals and 22 points in 32 games, it seemed as if Dumba was on his way to becoming the star offensive defenseman that many had imagined. Unfortunately, after getting into fight with Matthew Tkachuk in a game against the Calgary Flames, he tore his right pectoral muscle, causing him to miss the remainder of the season.
Despite the long road back to recovery from the injury, Dumba seemed determined to pick up where he left off the season before, and his 2019-20 season got off to a great start in the season opener in Nashville when he scored his first goal of the season on a hard and accurate wrist shot, providing hope that missing half of the previous season wouldn't impact his play too much. However, it became obvious after the first few games that he wasn't 100 percent, and his production suffered for it as he finished the season with only six goals and 24 points — a far cry from what he and the team expected from him.
On paper, it wouldn't make a ton of sense for Minnesota to trade Dumba, as the injuries obviously had an impact on his play this past season. With another full offseason to get healthy, he very well could bounce back in 2020-21. That said, there are a few reasons why Dumba may be expendable, and the first is that right-shot defensemen with his offensive ability and physicality are fairly rare, and teams will likely still value Dumba quite highly. Theoretically, the Wild could get a very big return in a trade — maybe even the top-six center that they so desperately need. Secondly, the Wild have Calen Addison, another right-shot offensive defenseman, who they acquired from the Pittsburgh Penguins a few months ago. Addison, though still just 20 years old, could likely replace Dumba within a season or two as the power-play specialist on Minnesota's blue line.
Tier 3: Unlikely, but still possible
Jonas Brodin
2019-2020 Stats: 69 Games Played, 2 goals, 26 assists, 28 points
Contract: $4,166,667 AAV through 2020-21
Ever since he came into the league as a rookie in the 2012-13 season, Jonas Brodin has been one of the league's most underrated defensemen. While he has never been a flashy player, he has been consistently great defensively, and his high-end skating ability along with the skill he has in moving the puck out of his zone and up the ice is truly special.
Although, despite not having real high-end offensive talent like teammate Matt Dumba, Brodin set a career high in points with 28 this past season, showing a better ability to join in on the rush and create opportunities in the offensive zone on a regular basis while still not sacrificing any of the great defensive play that he has always provided.
When taking into account Brodin's relatively young age at 27, one can feasibly believe that he should be able to play at a high level for many more seasons to come, so it wouldn't seem too risky to give him a long-term contract extension. While everything points to the Wild being unlikely to trade Brodin, there is something that could cause the Wild to consider it, and that is the fact that Brodin will soon be due for a pay raise. If the asking price is too much and Minnesota decides they aren't comfortable paying it, then a trade becomes possible.
Zach Parise
2019-2020 Stats: 69 Games Played, 25 goals, 21 assists, 46 points
Contract: $7,538,461 AAV through 2024-25
It was another solid season for Parise, as he was once again the team's leading goal-scorer with 25 goals — 12 of those coming on the power play. While he didn't perform as well in Minnesota's qualifying round series against the Canucks, it was all around another solid season for the 36-year-old left winger, who has continued to consistently produce offense even as he has gotten older. When considering the injuries he suffered a few years back, it's almost surprising that he is still able to play at such a consistent rate.
For the most part, many thought it would be nearly impossible for Parise to be traded due to the length of his contract, the large cap hit, and the possibility of significant cap recapture penalties. This changed late last summer when there were rumblings that Parise would be willing to waive his no-move clause to be traded to a contender. While nothing came of it at the time, things got interesting at the 2020 trade deadline when Parise was nearly traded to the New York Islanders.
While the trade ultimately fell through just before the deadline, it set the parameters for a potential deal later in the offseason, and there is still a chance that Parise could be traded to the Islanders or another team this offseason. Of course, there are now a few obstacles that make a trade more difficult and less likely to happen. Firstly, the salary cap will be flat for the next couple years, which provides a team like the Islanders less financial flexibility if they were to make a trade for Parise. The other potential roadblock to a trade is that Parise will need to agree to waive his no-move clause again to be traded to a team. Just because Parise agreed to waive it back in February, the Wild can't go and trade him whenever or to whoever they want.
Overall, there are some pretty big obstacles in the way that make a Parise trade much harder than it was a few months ago. But the fact that Parise was even willing to waive his no-move clause at all makes it a possibility. And when considering that the Wild are trying to get younger as a team, trading Parise would open up a roster spot and provide some cap relief, making a potential trade a positive for both the team and the player if it got done.