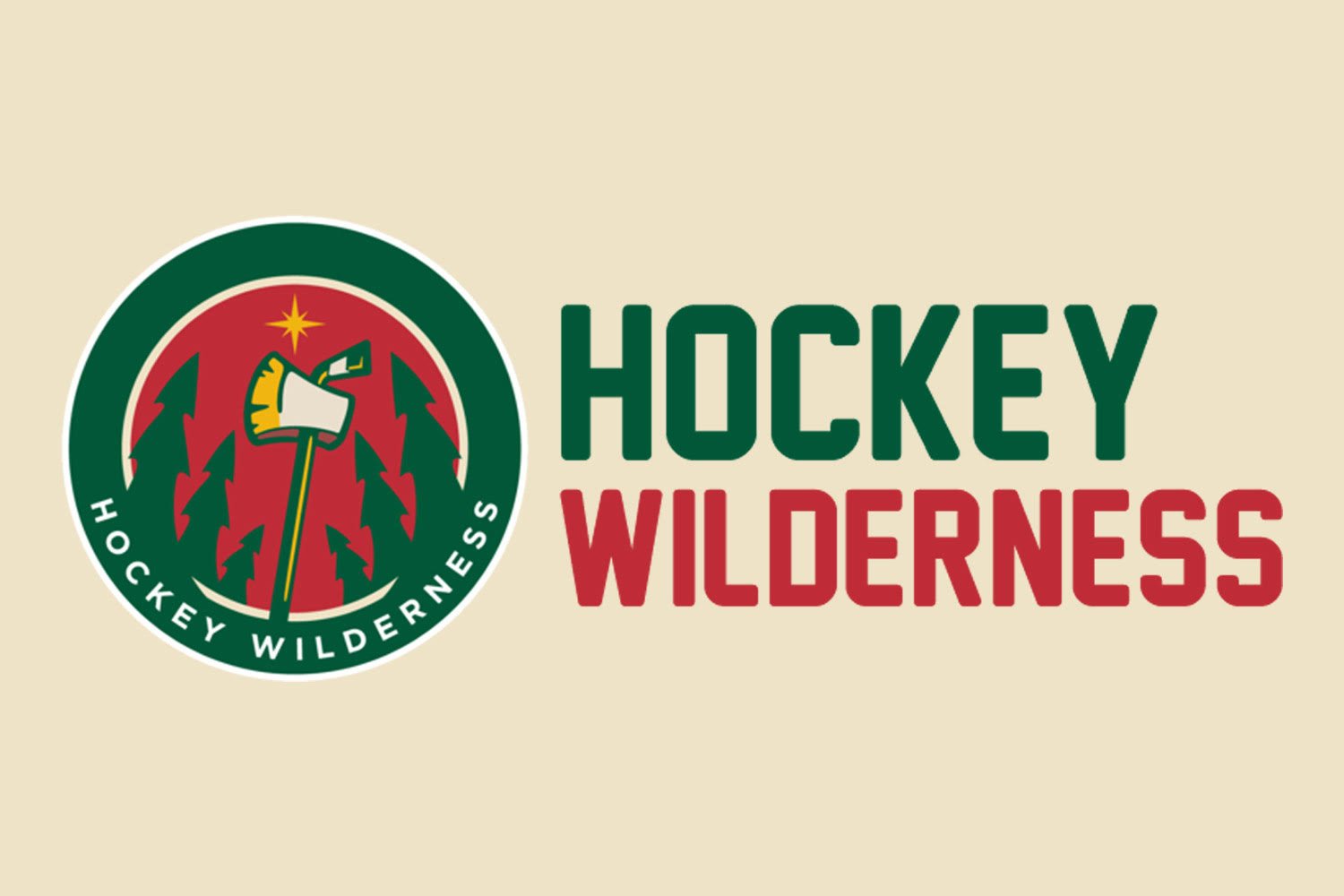 The Minnesota Wild just cannot have any normal win this season, as they have a rollercoaster of an overtime win over the Ottawa Senators on Tuesday night.
Here's four things we can take away from that.
1 — Oof, the power play.
Even though the Wild technically had a goal on the power play, it still looks just so damn terrible. The top unit of Kirill Kaprizov, Kevin Fiala, Joel Eriksson Ek, Frederick Gaudreau, and Jared Spurgeon; was just completely unable to enter into the zone cleanly. Whether it was an pass that was not even six feet near any teammate, or the Sens loading up the blue line with all four penalty killers standing tall and pressing high on the line that evaded any simple set-up for Minnesota, the Wild just looked useless with the man advantage.
The one goal came from the second unit and needed a wondrous play from Matt Dumba to find a gap between a defender and the boards on the right side, to then set up Marcus Foligno for his second of the night.
It ended up tying the game, and thank god it did, but it wasn't anything significant of a "power play chance." Yes, Ottawa had less players on the ice and were pressing unusually high — something that would definitely not happen at even-strength — but a simple cross-ice pass on the rush (okay not so simple, but brilliant) and then a one-timed shot that spun backwards past Filip Gustavsson as an equalizer, is a more common play in all situations. It wasn't a barrage of opportunities as the Wild's best players were set up in the zone for 90 seconds or something, it was a one-off chance.
Like, ah.
2 — Matt Dumba is doing everything.
Speaking of Dumba nailing the primary assist for the equalizer, he was just everywhere and truly continues to be the Wild's best blueliner through the first nine games this season.
While he was on the ice at 5-on-5 against the Senators, the Wild had a 21-12 advantage in shot attempts, and while that wasn't anywhere near the best differential on the team — and frankly those numbers of his have not been the best all season — he is still simply driving play by being active in the rush and keeping enough confidence throughout this early season to stand out.
Considering that he has six points (a goal and five assists) through the nine games, Dumba is certainly doing enough to convert offensive chances. And according to our pals at Evolving-Hockey, Dumba has the 12th-ranked individual expected goals among all defensemen in the league at 5-on-5 with 0.83 (his long-distance bombs don't count for much) but it's also quantity. He is tied for fifth-most shots on goal among defensemen at that state and has the fourth-most shot attempts. He has been a major player on offense and is certainly helping that second power play unit, as we saw on Tuesday against the Sens.
3 — Calen Addison has to stay here.
Speaking of dudes that are ripping bombs from the point and is an extremely mobile right-handed defender, Addison was able to play in his second consecutive game for just his fifth regular season appearance in the NHL. And you know what? He just looked so damn natural out there.
From every stride in every zone, Addison didn't really display any level of panic you typically expect from some 21-year-old defensemen. There were even moments that he created plays from the back and had enough chemistry with some players, to look like a cohesive unit. Hell, he even got his first career goal on a very weird fluttering puck that looped over the Senators goaltender — and was registered at a total of 14 miles per hour.
When he was on the ice, the Wild had over 70 percent of the shot attempts against Ottawa and over 72 percent of the expected goals. The Wild have been missing someone as dynamic as him, as Spurgeon is off to an unusual mediocre start to the season and Dumba can only do so much. Instead of having the casual mobility of a bottom pairing of Dmitry Kulikov and Jon Merrill, having someone that is as dynamic as Addison, should prove to be much better in the long run this season. He certainly put enough on display for the management to continue having a difficult decision once Alex Goligoski returns to game shape (which should be by Saturday's game).
4 — Stars are back and the lineup helps.
All game long, it was Fiala and Kaprizov running through the Ottawa defensive line, but just not being able to put the puck in the back of the net. There was a bundle of chances from both of them — seven registered scoring chances for Fiala; five for Kaprizov — and it might have been just benefitting from playing against a poor defensive team like the Senators, but it truly seemed like after a slow start from both of the Wild's stars, that they are back.
Of course, Kaprizov capped off the night with his overtime game-winning goal scored off a Fiala assist, so it kind of summarizes my point, but it was even beyond that one play. Aside from a couple mistimed passes from Kaprizov and Fiala just not being able to sustain enough of a forecheck or pressure along the boards to keep possession, these two guys found enough space when the team was set up in the offensive zone to really let their magic work — and it might have been because of their new lines.
Due to Mats Zuccarello being in COVID protocol, Kaprizov has had a carousel of linemates but when he was placed with Frederick Gaudreau and Ryan Hartman last night, it just seemed that he was finally able to get that extra second of time to not give the puck away under pressure. Both of those guys play a hard defensive style of game but have enough stickhandling talent (Gaudreau) or a wicked shot (Hartman) to pose as offensive threats themselves. Whether this trio stays together once Zuccarello is back, is still to be determined, but they certainly put on a very good showing on Tuesday.
For Fiala, he was promoted up to the "top" line with Joel Eriksson Ek and Marcus Foligno, so of course there was plenty of room out on the ice for a skilled player. The only issue that can potentially happen in the future — certainly did not happen on Tuesday — is that both of those forwards will go hard to the net or the boards, leaving ample room for defenses to focus on Fiala and any potential scoring chance that he would get.
It's all about balance I guess, and if Dean Evason wants his lines to have those gritty grimey players along with highly-skilled wingers, to potentially score multiple different ways, then it was certainly a beneficial experiment.
The Wild will have three full days to conjure up any other potential combinations, as they don't play until Saturday against the Pittsburgh Penguins.