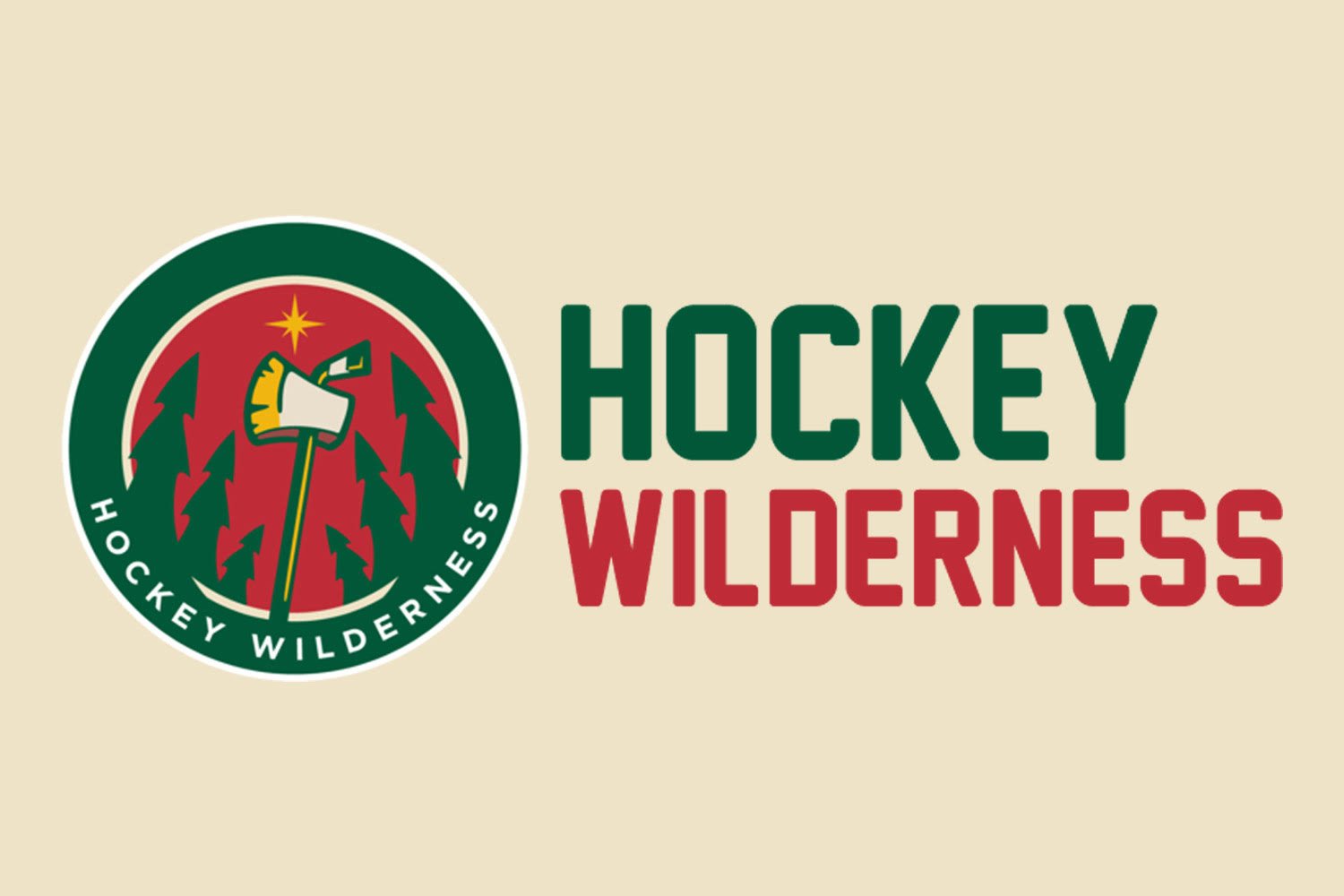 It's tradition on Thanksgiving that everyone around the dinner table reveals what they're thankful for. Most people claim they're thankful for their families, friends, loved ones and all that sappy garbage. But not us. Not here at Hockey Wilderness. We, after years of torturing ourselves by watching the Minnesota Wild attempt the sport of ice hockey, are thankful for just two things — hard liquor and cigarettes.
But something's starting to feel different about this Wild team. Following a six-year stretch of aggressive mediocrity, if not longer, it finally feels like real change is about to take place. Whether that's for the better or not remains a mystery. But something is happening. And any and all changes are welcome at this point.
Without further ado, here are the things we all at Hockey Wilderness are thankful for during the holiday season.
Ryan: Zach Parise looks like himself again
Zach Parise is back, folks. After collecting a grand total of just three points in Minnesota's first 13 games of the season, the 35-year-old forward is finally looking like himself again. Since the start of November, Parise has posted seven goals and 10 points in 12 games. Suddenly, Parise leads the Wild with 10 goals and continues to play the style many have become so accustomed to over the years.
His raw scoring statistics aren't the only indicator of his improved play, either. In October, Parise owned a poor 46.13 CF% and 20.00 GF% at 5-on-5. Since the calendar flipped to November, though, Parise's advanced metrics have improved significantly. His 51.70 CF% at 5-on-5 ranks fourth on the team in the month of November, and his 5-on-5 GF% of 75.00 ranks tied for first.
The Wild may not be an offensive juggernaut, but the Wild certainly have a higher probability of scoring when Parise is on the ice as opposed to when he's on the bench. The graphic below (via HockeyViz) does a good job of showcasing that.
After their horrible start to the season, the Wild desperately needed someone to step up and start scoring. It may have taken him longer than many expected, but Parise has finally answered the bell. Bad contract be damned, it's good to see the veteran producing again.
Kyle: The randomness of the NHL Draft Lottery
The NHL tweeted the "if-the-season-ended-today" playoff pairings a few weeks ago. But my most anticipated matchup wasn't one of those listed:
As much as we wanted to roll our eyes at last year's draft lottery (and with good reason — we're looking at you, Blackhawks), the truth is, history shows us that you don't have to tank all the way to the bottom to get a potentially franchise-changing player. In fact, since the NHL changed the draft lottery to draw for the top three selections four seasons ago, the worst-ranked team has only had their ping-pong ball selected twice in 12 opportunities (1st overall by Toronto in 2016, and 1st overall by Buffalo in 2018), a selection percentage of 16.67%. Other seeds that have seen draft position improvement include 4th (twice), 6th (twice), 3rd, 5th, 8th, 11th and (sigh) 12th — we're still looking at you, Blackhawks.
But as much as we want to focus on the major market teams winning the lottery, for every Chicago, Toronto or New York Rangers ping pong ball to come out of the hopper, teams like Columbus, Buffalo, Dallas and Carolina (before they were jerks) also were able to improve their draft position.
So even if the Wild manage to be just good enough to not be the worst, as long as they finish in the bottom four or five, they're going to get a great player that will help them for years to come. And unlike GMs of the past, I have a feeling that Bill Guerin will be able to use that pick to his advantage and isolate, maybe not a game-changer, but a player who can provide positive impact, and someone who will fulfill a key role once the rebuild project begins to bear fruit.
Zeke: Last season without Kirill Kaprizov
The highly anticipated arrival of the Wild's best prospect is nearing, and after waiting nearly a half decade after he was drafted in 2015, Kirill Kaprizov is expected to finally sign an entry-level contract with Minnesota soon after his current KHL contract expires on April 30, just over five months away.
It is safe to say that the hype around Kaprizov in Minnesota has been huge due to the of lack of high-end skilled players throughout the organization. Right now, Kaprizov is the only player in the system with the potential to be a true impact player the second he steps on the ice for Minnesota.
There will be an adjustment period to the new league and overall culture of North America, and while we have no idea if he will end up being the next Artemi Panarin right out of the gate in 2020-2021 , his skill, along with his creativeness, makes him Minnesota's best bet to acquire that kind of player. And Wild fans should start getting very excited for his arrival in 2020.
Also, coincidentally, Wild GM Bill Guerin is expected to travel to Moscow this weekend (November 30) to meet with Kaprizov and watch him play a game or two, so hopefully that meeting will help ensure Kaprizov that he is still very much wanted, and needed, in Minnesota.
Happy: Kevin Fiala is playing great hockey
The deal that was "one-for-one" and Wild fans were up in arms trying to figure out how their general manager at the time, "He Who Must Not Be Named", could trade a consistent 60-point player in Mikael Granlund for the then-22-year-old Kevin Fiala. Granlund was coming off of two back-to-back campaigns of 20-plus goals and having at at least 67 points. On pace for another 20-goal campaign, the Finnish fan favorite was dealt for Fiala, whose highest point total came during the 2017-2018 season when he scored 22 goals and added 25 assists for a total under the half century mark.
Coming full circle to today, the Wild might have actually won that trade! In the 39 games played in a Nashville uniform, Granlund has four goals and ten assists for 14 points. Playing 39 games for the Wild, Fiala has doubled Granlund's goal output with eight goals, while tacking on 10 assists for a total of 18 points. In hindsight, "He Who Must Not Be Named" should have probably gotten a future or two back in the deal (a pick or prospect probably would have been doable), but nonetheless, Fiala has started to turn the corner and is playing fantastic.
His 2019-2020 campaign started shaky at best. He had only one assist through eight games played and was even a healthy scratch on multiple occasions. Since scoring his fist goal of the season on November 2, the Swiss native has been arguably the most dynamic forward on Minnesota's roster. In his last 12 games, Fiala has scored five goals and added five assists. Of course, those numbers aren't exactly monumental, but a points-per-game of 0.83 is not something to shy away from. His five goals are sixth most amongst Central Division players over that span. His underlying stats also back up his great play, as he's posted a very solid CF% of 52.30 at 5-on-5 over the course of the season.
If his play continues, the Wild might look back at the "one-for-one" deal and be grateful it got them Kevin Fiala. For now, we are thankful he is playing great hockey, even if the team isn't so much.
From the Hockey Wilderness family to yours, have a happy and safe Thanksgiving!