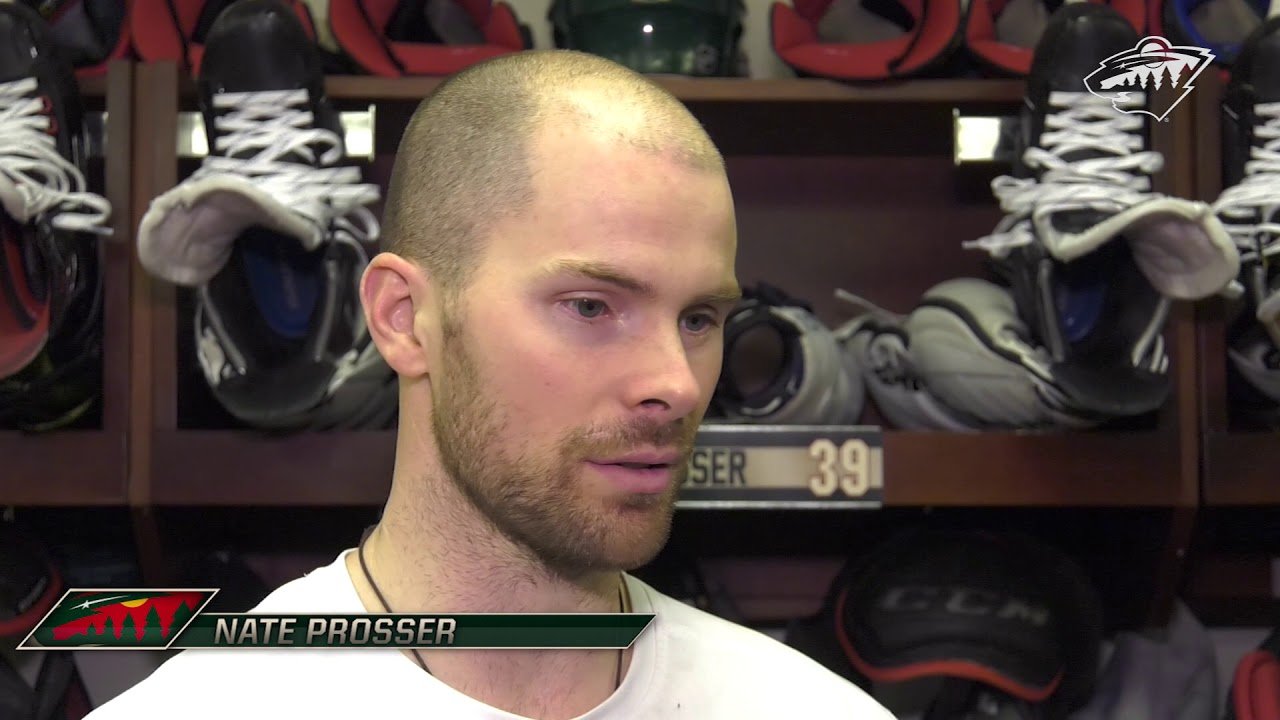 The Minnesota Wild will have to clinch a playoff spot without their top two defensemen, with the injured Jared Spurgeon and now Ryan Suter, who's out with a broken fibula after a crash into the end boards in Dallas.

 

The Wild (43-25-10) will look a little different defensively in their regular-season home finale Monday night against the Edmonton Oilers in the third meeting of the season between the clubs. The Oilers won the first two games, 3-2 in St. Paul in December and 4-1 March 10 in Edmonton. The Wild are 13-5-1 in their past 19 games against the Oilers.

 

With the absence of Suter and his six goals and 45 assists, the Wild used an emergency call-up of Carson Soucy from Iowa, who will make his NHL debut on Monday. Soucy is a former alternate captain for the University of Minnesota Duluth. The 23-year-old defenseman has one goal and 14 assists in 67 games as a rookie with the Iowa Wild this season. The Wild drafted Soucy as a fifth-round pick in 2013.

 

Soucy would be the fifth Wild player this season to make his NHL debut, along with Luke Kunin, Justin Kloos, Nick Seeler and Jordan Greenway.

 

The Wild's top defensive pair will shift to Matt Dumba and Jonas Brodin. Dumba, who recently had a career-high four-point game, leads the Wild when facing Edmonton this season with two goals. With Suter out, Dumba leads Wild defensemen with 12 goals and 34 assists.

 

Goaltender Devan Dubnyk (33-15-7) is expected to make career start No. 400. He is 8-2-0 with a 1.47 GAA and .942 save percentage and one shutout in 10 career starts against the Oilers. He was also a 14th overall pick of Edmonton's back in 2004 and played 171 games with the Oilers.

 

The Wild will look to finish a successful 2017-18 home schedule with a victory and improve on their 26-6-8 record. They have points in 30 of their past 33 home games.

 

They're coming off a 4-1 loss in Dallas. The Wild's penalty kill is 15-for-15 over the past five games. Zach Parise has three goals in the past two games and a six-game point streak going, with nine of his 13 goals this season coming in March.

 

As for the Oilers (34-39-6), eyes will be on superstar Connor McDavid. He's the team leader with 41 goals and 103 points. His next closest teammate, Leon Draisaitl, has 66 points. McDavid has two goals and two assists against the Wild this season. The Oilers are 0-3-1 in their past four games after a three-game winning streak.

 

Though the Wild -- currently third place in the Central Division -- haven't clinched a playoff spot yet, they could do so Monday if a few things happen. There are only three games left for the Wild after Monday.

 

The Wild will clinch on Monday if:

They beat the Oilers

Colorado loses to Los Angeles in regulation

Colorado loses to Los Angeles in overtime or a shootout AND St. Louis loses to Washington in regulation

Injury list:

Luke Kunin (ACL tear in left knee), out for season, 12 games

Jared Spurgeon (right hamstring tear), out for a minimum of four weeks, 8 games

Gustav Olofsson (upper body), 1 game

Ryan Suter (lower-body), injured in Saturday's game

Total man games lost: 135 games

 
Stay up to date on the Wild with the Giles & the Goalie Podcast!