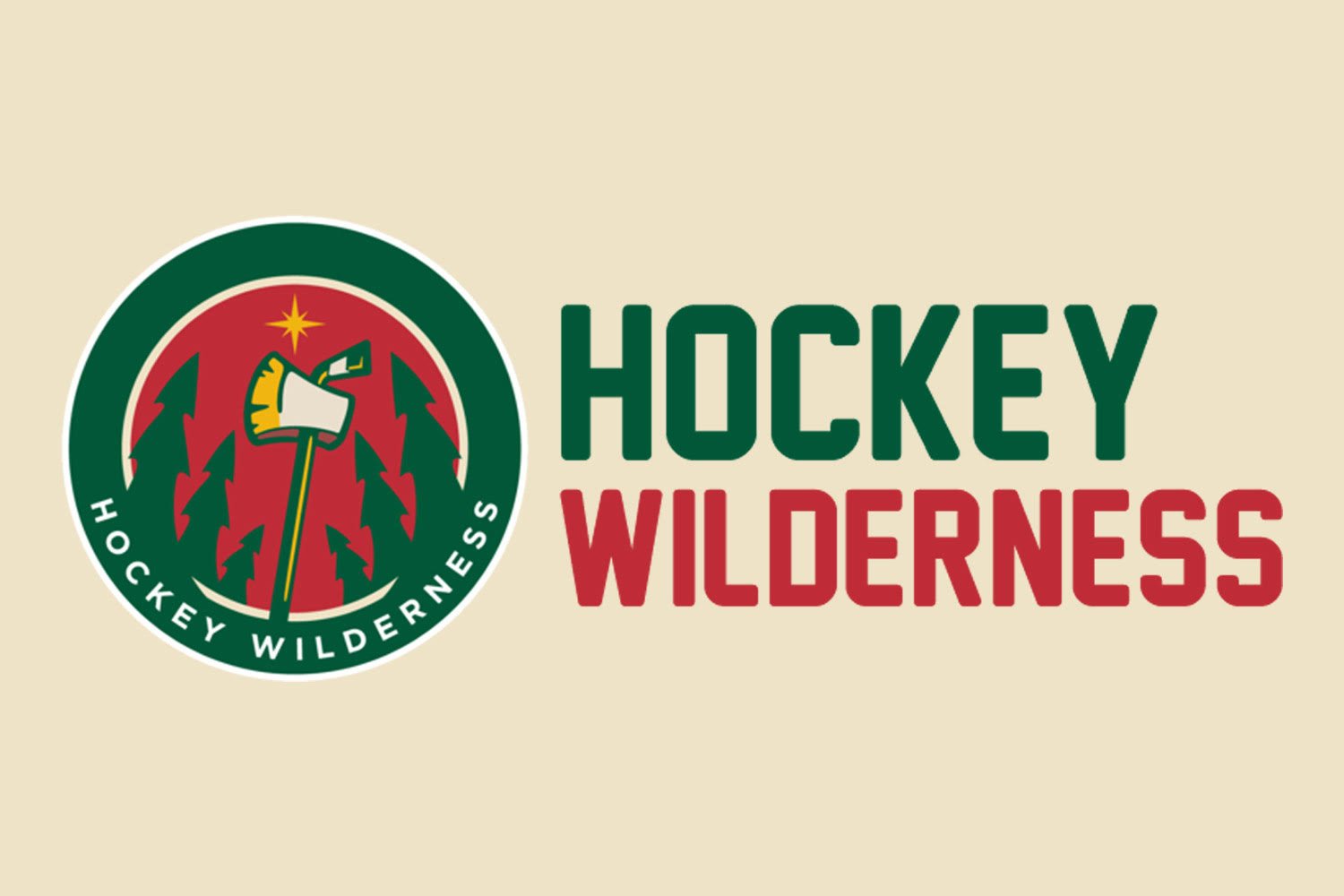 For the first time this season the Wild had lost 3 games in a row. Luckily, they ran into the even more struggling Vancouver Canucks on the schedule whom had dropped 11 of the past 12 games.
The Wild won last night 3-2 with all three goals coming on the man advantage. Last night was the second time this season the Wild have had 3 or more power-play goals, with goals from Zach Parise, Ryan Suter and Jason Zucker. The Wild also got it done on the penalty-kill as Marcus Foligno and Eric Fehr led the way for the Wild to go a perfect 3-3, surrendering no power-play goals to the Canucks.
So, let's take a look at what we learned about the Wild after the first win on their current 3 game Western Canada road trip.
Thing 1: Greenway-JEEK-Nino line is good
In my eyes, the Wild's best line last night was the Jordan Greenway, Joel Eriksson Ek, and Nino Niederreiter line. Every shift all three players were controlling the puck and driving play. Greenway, Ericsson Ek and Niederreiter are all 6'2" or taller in the case of Greenway and it was noticeable. The three cycled the puck very efficiently, using their big frames to shield the puck away from Canucks defenders and using their strength to gain leverage in the corners.
The scoring chances came last night for them and although the Greenway-JEEK-Nino line didn't find the scoresheet, they were the WIld's top line during 5 on 5 play. They carried big minutes for a 3rd line, all three having more than 15 minutes of ice time and as you know, Bruce Boudreau plays his players who are hot as much as possible.
Keeping this line intact would be smart for Boudreau as all three players have elevated their own games while playing together.
Thing 2: Jason Zucker can reach 30 goals again this season
The possibility of Jason Zucker eclipsing the 30-goal mark again for his second straight season and second time in his career was beginning to fade. At one point this season, Zucker had 2 goals in a 15-game stretch.
But, thats exactly who Jason Zucker is. He is a streaky goal scorer. He can go 5 games without a goal and then bounce back and have 5 straight games with a goal. After scoring a power-play goal last night, Zucker now has 3 goals in the past 4 games and looking to continue his current goal scoring streak for at least a couple more games.
With his 9th of the year Jason Zucker is now on pace for 27 goals. Now I know you're looking at that saying, "That's not 30!" but keep in mind Jason Zucker is a streaky goal scorer. To put it in perspective, if Zucker were to continue his current goal scoring streak and score 3 goals in his next 5 games, Zucker would be on pace for 31 goals.
It doesn't seem like too much of a stretch now does it?
Thing 3: Devan Dubnyk gaining confidence
Oh, Devan Dubnyk, what a first couple of months it's been. From praising you as the Wild's lord and savior to yelling at you and throwing the T.V. remote, it's been a rollercoaster two months.
In October, Devan Dubnyk had the NHL's third-best 5-on-5 save percentage at .955. In November, Dubnyk had the NHL's worst 5-on-5 save percentage at .874. A true tale of two stories for the Wild net minder.
It is a new month though as November has turned the page as we welcome the month of December. The first outing against the Leafs did not go so well if you look at his numbers (.818 S% & 4 GA) but when you watched the game, none of the goals were his fault. The first goal by Auston Matthews he had no chance saving as it was an absolute snipe (tip of the cap to Matthews), one goal was deflected off a glove right in front of him, and the other two goals were off Wild defenseman Nick Seeler. Not the outcome Dubnyk would have liked, but a step in the right direction as far as his play is concerned.
Last night, Dubnyk's numbers looked like the "Lord and Savior" Dubnyk we all know and love. A .935 save percentage and 2 goals against are numbers that Wild fans like to see.
It's not just the statistics either. Dubnyk made two big stops against the Canucks big guns, Elias Pettersson and Brock Boeser in the 3rd period to keep the lead for the Wild. Two big saves that should give the Wild net minder a gain of confidence going forward.
So, hopefully Devan Dubnyk is trending in an upward direction and is leaving his horrid November behind him. December Devan Dubnyk. I like the ring to that.