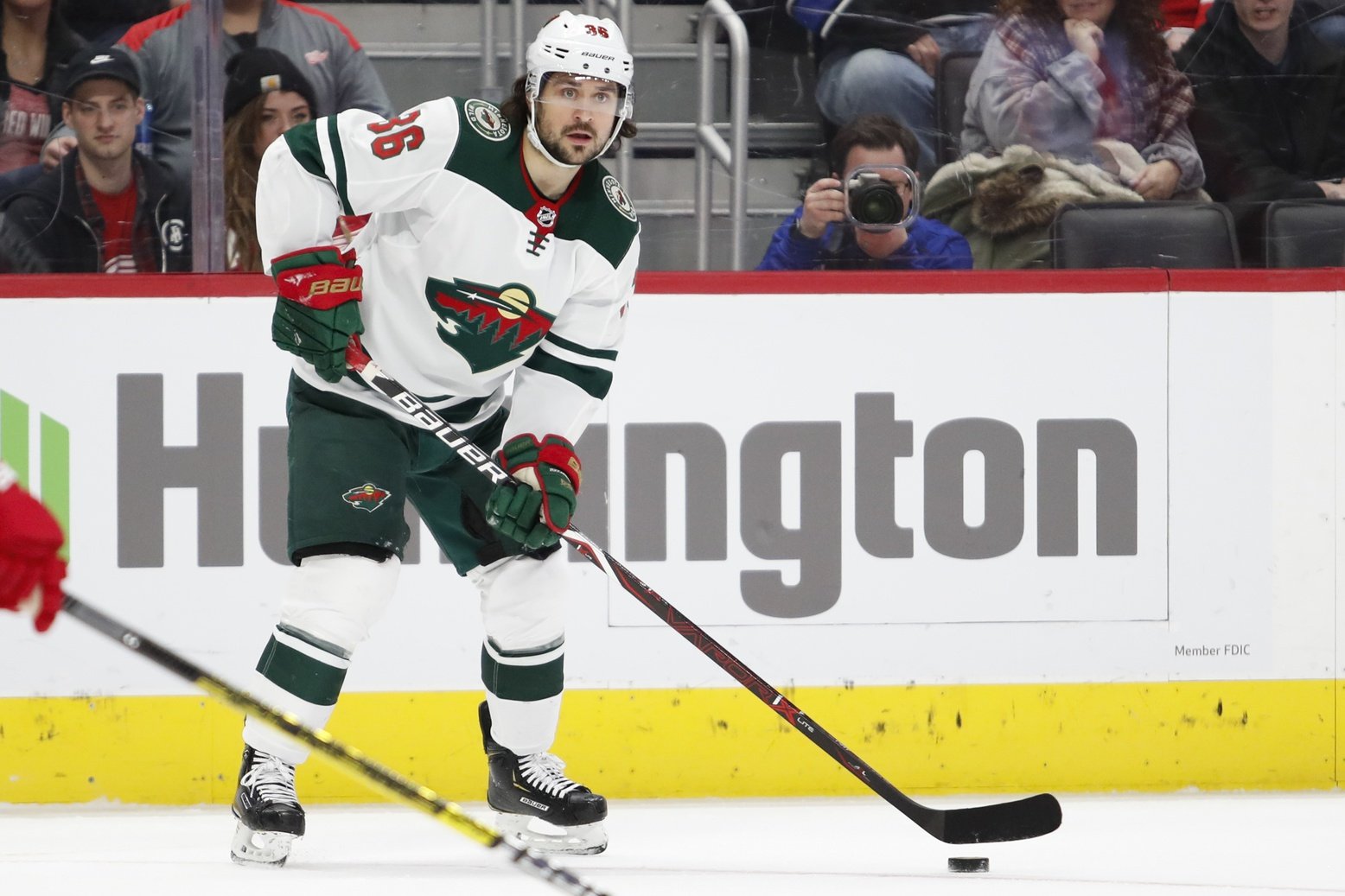 The Minnesota Wild have had their fair share of hyped prospects over the years only to be left disappointed with many of them. But they've also dabbled in free agency, with mixed results. Zach Parise and Ryan Suter were two of the most anticipated players after the Wild signed them both as free agents in 2012. Fans saw a team built around them that consistently made the playoffs, but failed to advance beyond the second round.

 

The Wild definitely have notable free-agent signings that weren't blockbusters but turned out extremely well for the team. Former goaltender Niklas Backstrom was signed as a free agent out of Finland and went on to play very well for Minnesota for eight seasons. He helped the team to two playoff appearances and a division title in 2007-08. Recently-traded center Eric Staal came to the Twin Cities on a cheap deal for a former captain and Cup champion. In his time with the Wild, he became a reliable center and tied the franchise record for goals in a single season.

 

So what about those on the other end, that came in and largely flopped? For the Wild's 20th season, 10KRinks is going to look at a few of those players that make the list.

The fifth overall pick in the legendary 2003 Entry Draft was a top goal scorer for many years in the NHL. In 598 games with the Buffalo Sabres from 2005-06 to 2013-14, Vanek scored 254 goals in 598 games.

 

After being traded twice in the 2013-14 season, the former Gophers' star was up for free agency in the 2014 offseason. The Wild gave out a three-year contract worth $6.5 million per season through 2017. Minnesota took this chance on Vanek to bolster the top of the lineup and add some much-needed scoring. At the time, the Wild were coming off their first trip beyond the first round of the playoffs since 2003. The team was gearing up for a championship window with its young talent entering its prime and just a few holes to patch up.

 

[embed]

[/embed]

 

Vanek scored 21 goals in 2014-15 as the Wild made the second round of the playoffs that season. The next year he only had 18, the lowest single-season total in his career to that point. After his second season, the Wild opted to buy out his contract to free up cap space after just 39 goals in his 154 games.

So began Chuck Fletcher's quest to find a replacement for the franchise's only true star player. Marian Gaborik had left for New York, and the first-time general manager needed to replace the goal scoring that left along with Gaborik.

 

In his time with the Ottawa Senators and Chicago Blackhawks prior to arriving in Minnesota, Havlat proved to be a consistent mid-20s goal scorer. His final season in Chicago made a case for a big contract when he hit free agency. He had a 29-goal, 77-point campaign, the highest point total of his career.

 

Minnesota then signed him to a six-year, $25 million deal. As many Wild fans remember, he lasted just two seasons with the team that signed him to six, when he was traded to San Jose Sharks in the 2011 offseason. Havlat scored 18 and 22 goals respectively in his two Wild seasons but never got close to that level in San Jose. He lasted three seasons with the Sharks before they finally bought out the last year of the contract.

 

Havlat never fit in in Minnesota, but his goal scoring left much to be desired in the context of being brought in to replace Gaborik.

"This is way too soon to put Mats Zuccarello on this list, it's only been one season!"

 

In some ways, that is absolutely correct. It's impossible to accurately judge a contract in its entirety 20% through. While this isn't a complete and holistic view of the contract, it is a look at the context of the team and Zuccarello's first season of production.

 

First, Zuccarello had an underwhelming first season with Minnesota after signing a five-year, $30 million deal that pays him $6 million per season. The man who was once compared to a lizard had 15 goals and 22 assists in 2019-20.

 

[embed]

[/embed]

 

Second, the structure of the team is a significant concern with this contract on the books that also features a no-move clause. Minnesota is a team that has an aging core, so signing a 30-year-old to a long-term contract to take up a spot in the top-six is not going to help the long-term development and establishment of the players and prospects in the system set to be the next core of the team. When this contract was signed, Jason Zucker was also still on the roster, a younger, highly productive winger that fit into the future direction of the team.

 

Now, as younger players like Kevin Fiala and Kirill Kaprizov emerge, the roster space could hinder any of their development when needing to devote a spot to an underperforming, expensive winger. When it comes time for new deals for these players, the money won't all be there to pay them if they perform well.

 

This situation has arguably already cost a young player, Ryan Donato, a spot to develop with Minnesota. He found himself as an extra skater multiple times throughout the season, despite breakout speed and 14 goals while averaging just over 10 minutes per game.

 

Zuccarello obviously has plenty of time left on the contract to rebound from a down season. Since the contract would be hard to move for the reasons listed above, he will have a shot with the Wild to get better. Also, it was recently revealed that Zuccarello was dealing with an arm injury and just had surgery to repair it. That may be a valid reason for the lack of production a season ago.