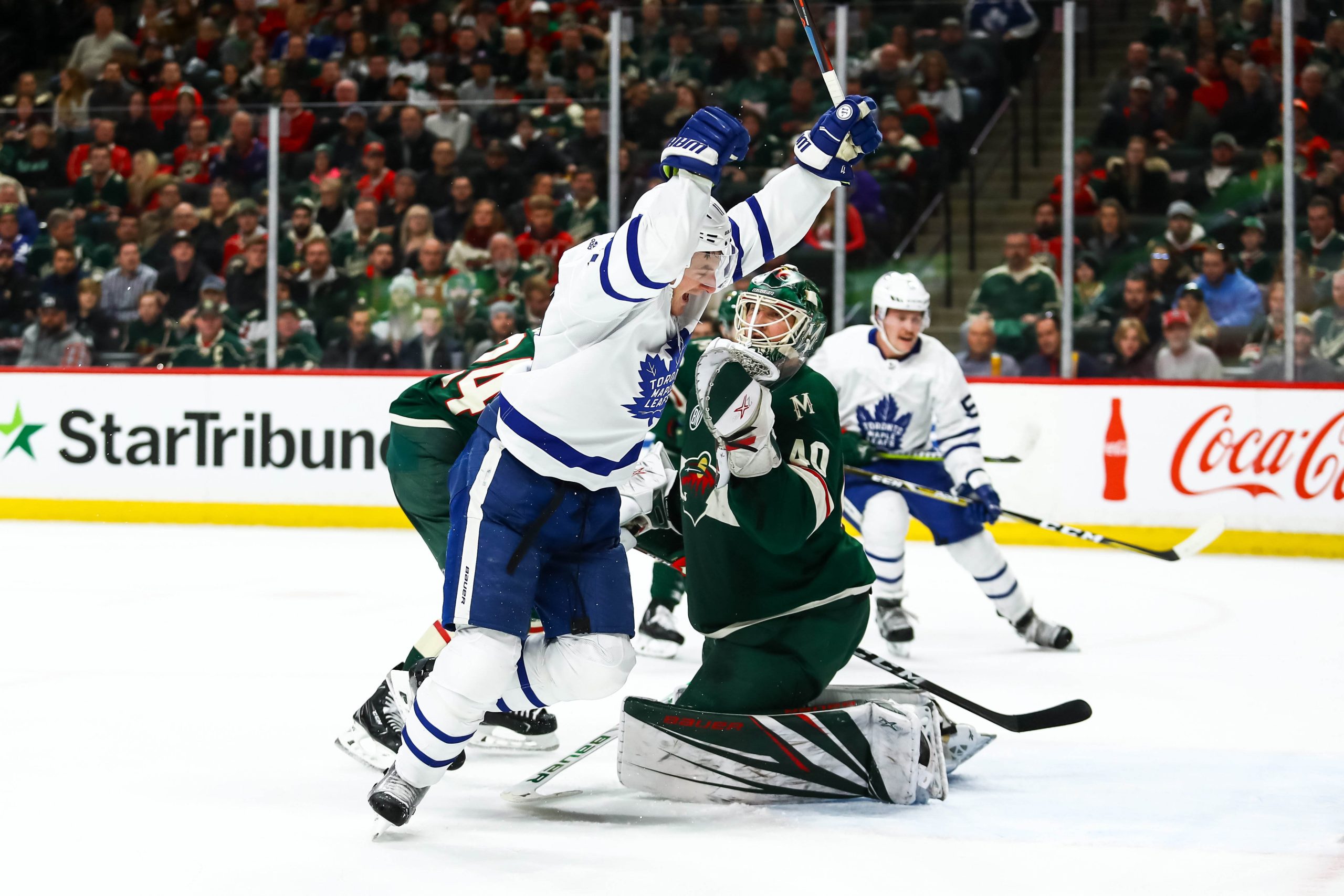 A new week begins for the Minnesota Wild, but they are coming off a dreadful week previous that saw them lose all three games in regulation. As the Wild begin a road trip out in Western Canada this week, let's take a look at some good and bad things we saw from their winless week.
Good
Mikael Granlund has had a knack for not taking many, or any, shots during his time with the Wild. But something he has done well this season, and specifically this past week, was taking more shots. In the past seven games, Granlund has registered multiple shots on goal in six of those games including a high of six against the Columbus Blue Jackets last Thursday. Granlund's 11 goals this season has him second on the team behind Zach Parise, and if he continues to take shots he can free up some passing lanes that he loves to utilize.

As we saw against Toronto on Saturday night the Wild just kept tossing line after line over the boards and they were able to keep sustaining pressure against the high powered Maple Leafs. It's important to give credit where it's due, but the bottom six continues to impress for the Wild considering it was a great weakness for the team last season. Jordan Greenway was able to tally a goal for Minnesota Saturday night and the bottom line of Marcus Foligno-Eric Fehr-JT Brown continued their impressive play as they don't get hemmed in their own zone often. Bet you Bruce Boudreau thinks that's pretty nice.

Alex Stalock is doing a great job of keeping the bench warm! Maybe Boudreau can let Stalock off the pine this week and give Devan Dubnyk a night off.

[caption id=attachment_45378" align="alignnone" width="3219]

Nov 23, 2018; Saint Paul, MN, USA; Minnesota Wild goalie Alex Stalock (32) makes a save in the third period against Winnipeg Jets forward Mark Scheifele (55) at Xcel Energy Center. Mandatory Credit: Brad Rempel-USA TODAY Sports[/caption]
Bad
Tuesday's loss to Arizona was bad on many levels, as described here in their third-period implosion. The problem is, the Wild are making these third-period implosions an unpleasant trend. In addition to the Coyotes, the game against Buffalo on Nov. 17 comes to mind where the Wild possessed a lead and could not close out the game or EVEN GET A POINT FROM IT. Giving points away like that can definitely haunt a team if it becomes a frequent trend.

With four of his 10 goals on the power play this season, Matt Dumba has become very crucial to the Wild's success with the man advantage. But in the last week, team's have been putting an attacker on Dumba when the Wild has been on the power play to take away his one-timer ability. It is weird that teams do this and not, say, a guy like Alex Ovechkin, but taking away Dumba's shot has been proven useful for the opposition as the Wild have been held without a power play goal in the past two games. Almost certainly some creative strategies will be deployed to free up Dumba and his shot at some point.

If you haven't checked the standings recently, you may want to take a look. The Minnesota Wild -- holders of second place for a few weeks in the Central Divison -- plummetted down to fifth after their dreadful week. Minnesota holds the final Wild Card spot in the West, but it was passed by the surging Avalanche, the Jets and the Stars. Not an enviable situation, considering the Wild have given some points away recently.

The good news, however, is that they aren't in any danger of falling to sixth as they hold a seven-point lead over the Chicago Blackhawks.

 
---