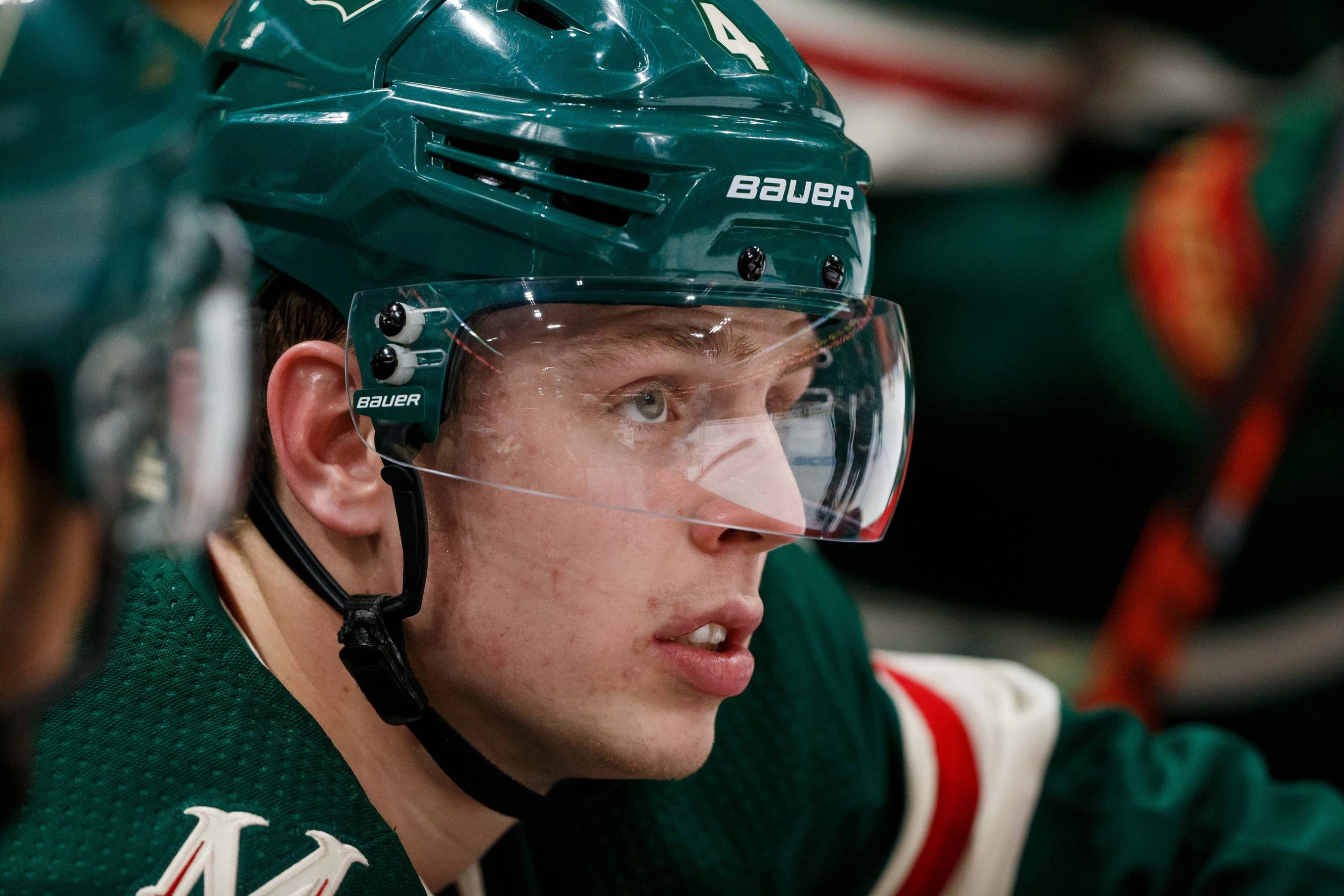 The Minnesota Wild have had hyped players. Marian Gaborik played right away, becoming the franchise's most electric player. Mikael Granlund was the Ricky Rubio in waiting -- a foreign player with incredible passing ability. Fans couldn't wait until the skilled Finn made his way to North America. It also took a few years for Mikko Koivu to come over to play in the NHL, with fans clamoring for a big-bodied, defensively responsible centerman.

 

What about those guys who made to the NHL but didn't meet the expectations?

 

Continuing 10KRinks' celebration of the Minnesota Wild's 20th season with features upon features upon features consolidating 20 years of history, this week it's more of a "what if?" scenario. We look at those Wild players who we thought were supposed to be better.

The smooth-skating defenseman from the University of Minnesota was taken in the fourth round of the 2011 draft by the Columbus Blue Jackets, but he never played a game for them.

 

After a successful tenure with the Gophers, Columbus' rights to him had expired and he was free to sign with any team as a college free agent. He was very sought after following his final two seasons at Minnesota. He had 33 points in 41 games in the 2013-14 season when the Gophers lost in the NCAA championship game. He had 42 points in 39 games the following season.

 

[embed]

[/embed]

 

Many teams vied to acquire Reilly's services in the NHL. Both the Wild and Chicago Blackhawks were rumored to be in on signing him. He ended up choosing the Wild and played in 84 games across three seasons, scoring 18 points and never becoming a full-time player in the NHL. In the 2017-18 season, he was traded to the Montreal Canadiens, where he saw more regular minutes until he was traded to the Ottawa Senators last season.

Coyle came in with much fanfare, and some hype from the organization, as a major piece in the Chuck Fletcher Rebuild™. Many of those players that came into the fold in the early 2010s could have made this list, as most of them were expected to perform better than they ever did with Minnesota.

 

Coyle, who was drafted in the first round by the San Jose Sharks, came in as part of the trade that send Brent Burns west. He wasn't the key player in the deal, Devin Setoguchi was supposed to be a first-line goal-scoring forward, but he made his NHL debut in 2013 and was projected to be a big-bodied power forward the Wild could rely on for his physicality and scoring ability.

 

[embed]

[/embed]

 

While he was an impact player at times, he never became a reliable scorer. His best season was in 2016-17 when he had 56 points. More importantly, his goal-scoring was lacking through his entire time in Minnesota. He had one 20-goal season through parts of seven seasons and nearly 500 games in St. Paul.

There are not many fans who look back at Josh Harding's career and have anything but positive thoughts.

 

Harding has the distinction of being the Wild's first draft pick ever spent on a goaltender when he was selected in the second round in the 2002 Entry Draft. Unlike many goalies, Harding and his sweet, sweet gold pad set was on the fast track to the NHL, breaking into the league at 21 and receiving Calder Memorial Trophy votes at 22. At 23, he became an NHL regular and played in 29 games as Niklas Backstrom's backup in 2007-08.

 

Harding never got his starting role because of the Backstrom signing in 2006. The Finn was a late bloomer, experiencing success in his late-20s and solidifying himself as the Wild's No. 1 goalie. Harding, however continued playing backup duties and flourished, waiting for his chance to be the No. 1 at some point in his career.

 

[embed]

[/embed]

 

But Harding was diagnosed with multiple sclerosis in 2012. It affected his muscles and eyesight, and the diagnosis and symptoms limited him to five games in 2012-13. After that, though, when the Wild's goaltending depth fell apart, Harding stepped in a year after the diagnosis and played the best hockey of his career. He went 18-7 and appeared in 29 games in 2013-14. He had a career-high .933 save percentage and a 1.66 goals against average.

 

Unfortunately, that was Harding's last season of hockey at just 29 years old. He was projected to be a great goaltender and showed it multiple times in his career. A medical condition well beyond his control cut his career short, right when it should have been entering his prime.