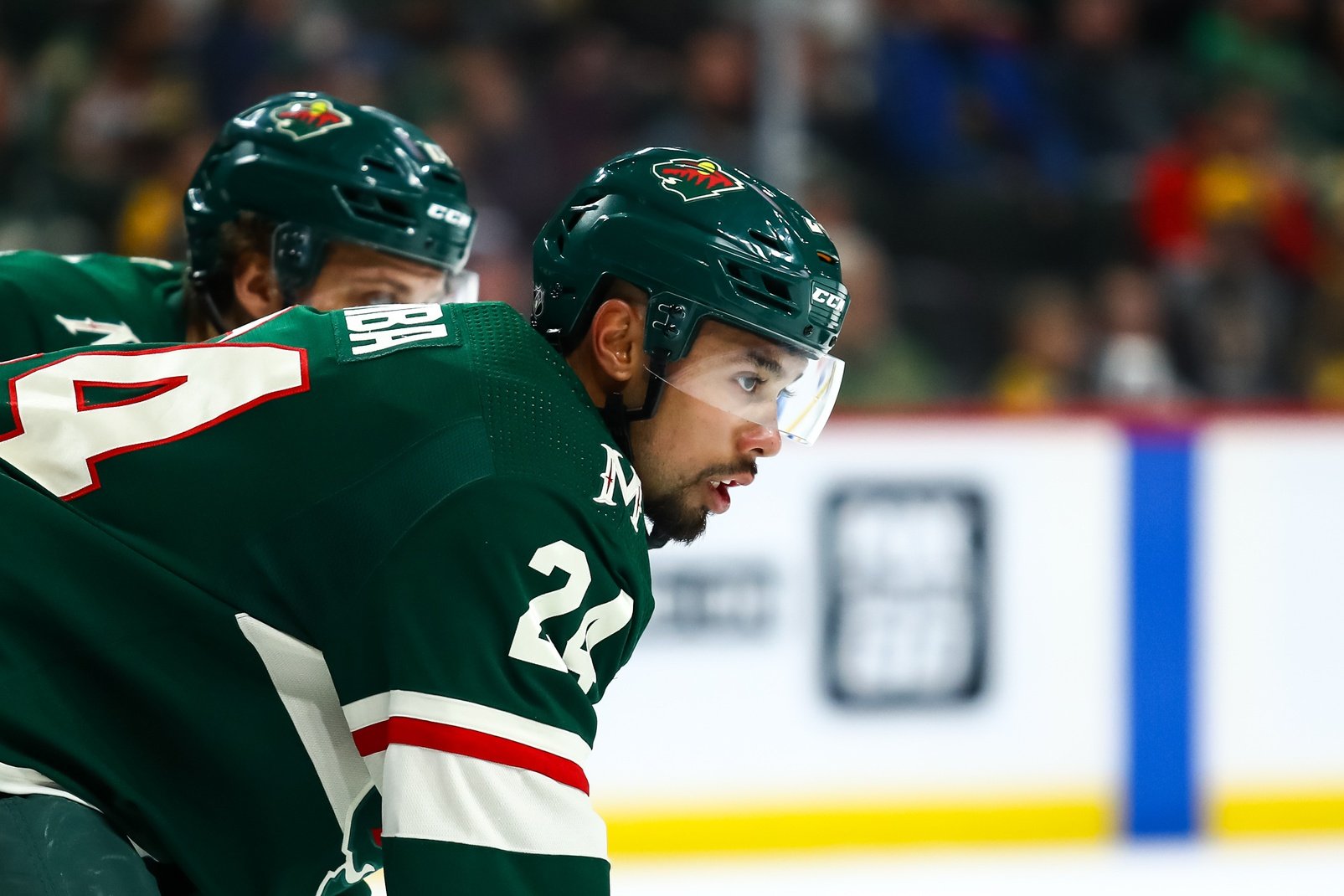 It's time for a new season and, with that, a new round of Bold Predictions.
Every year, I like to go way out there and push predictions to the limits of credulity. Sometimes it works out great, like when I predicted Kevin Fiala would shake off his awful debut and lead the Minnesota Wild in scoring. Other times, not so much, like when I guessed wrong about Joel Eriksson Ek having a breakthrough 20-goal season.
The goal with these predictions is to go boom-or-bust. Either I look really good at the end of the year, or I look pretty silly. So, something like:
Kirill Kaprizov Will Win the Calder
Isn't gonna work here. At age-23 and with a history of KHL superstardom, Kaprizov's already one of the favorites to win the Calder. You won't find worse than 4-to-1 odds on him if you look to place that bet. So we've gotta go further and say something ridiculous like:
Kirill Kaprizov Will Win the Calder… and Finish Top-3 in Hart Voting
Now we're cooking. These are enormous expectations to put onto a rookie, for sure. Stepping into the league and immediately becoming dominant is something that doesn't often happen, even among Calder winners.
Let me explain.
It's wise to temper your expectations for Kaprizov in his rookie year, with such massive changes on and off the ice. Still, all signs point to him being exceptional in his rookie year. Every reporter in training camp raves about his enormous skills. Snippets of video have trickled out, showing Kaprizov dangling around the likes of Jared Spurgeon.
Kaprizov's numbers also scream "Stardom." The last KHL player to make a huge splash as a rookie was Artemi Panarin. Kaprizov will be 80 days younger than Panarin was when he made his debut, and Kaprizov's KHL stats are even more impressive than Panarin's were.
Yes, Panarin had Patrick Kane as a running mate to help ignite Panarin's 30-goal, 77-point rookie year. Can Fiala's game and a power-play full of weapons help Kaprizov do the same? It's in the realm of possibility.
As for the pressure of living up to the hype, Kaprizov has never shied from big moments before. He's impressed in international tournaments, including a Gold Medal at the 2018 Winter Olympics. CSKA faces a lot of pressure to win in the KHL, and he's taken home a Gagarin Cup. The spotlight doesn't make him wilt.
If he thrives and has a Panarin-like rookie season, the hockey world will take notice. If this leads to Minnesota out-performing expectations, writers will be quick to give a lot of credit to Kaprizov, the newcomer superstar that made the Wild relevant. That's how you earn Hart votes, and a top-3 finish would be the highest placing in Wild history.
Matt Dumba Will Force Minnesota to Keep Him
It's not a stretch to suggest Dumba will have a bounce-back year. Last year, his struggles were clearly affected by the torn pectoral muscle that prematurely ended what looked like a career year, and he enters the year in his prime at age-26. He's also getting a big opportunity, with Dean Evason starting him on the top power-play unit that includes Kaprizov and Fiala.
No, the more pressing concern with Dumba isn't whether he'll be good, but whether he'll be with Minnesota going forward. Dumba's been in the rumor mill for two years now, with the hot stove intensifying after Jonas Brodin's big extension.
Brodin's contract gives the Wild three defensemen with no-move clauses, making Dumba the odd man out. To keep Dumba protected in this summer's expansion draft, they'll have to protect eight skaters instead of being able to protect seven forwards and three defensemen.
They'll also have to carry Dumba's $6 million cap hit. It's not a burdensome contract by any means. But combined with Brodin, Spurgeon and Ryan Suter, it's a lot of cap space invested in the top-4 defensemen -0 33.5% of an $81.5 million cap — which isn't expected to rise going forward. The only other team with that much invested in the top-4 is the San Jose Sharks, who are very bad. Dumba also has Calen Addison and Brennan Menell behind him on the depth chart.
Can Dumba stay with all this working against him? I say he will, and he'll do that by showing that his shot is an indispensable weapon on the power play. Penalty killers will have to decide whether to defend Dumba's booming shot or try shutting down Kaprizov and Fiala on the other side. If they choose the latter, Dumba could punish goalies enough that the Wild think twice before shopping him.
It's a long shot, but Minnesota also has many young, cheap forwards slated to make the NHL over the next few years. That may mean the Wild can afford the luxury of having Dumba as their fourth defenseman. He'll stick around, at least until his contract expires in 2023.
The Wild Will Do What They Always Do… But It'll Be Good This Time
Stop me if you've heard this one before: the Wild will make it into the playoffs as a low seed, then get knocked out of the first round by a team that's way better than them.
The State of Hockey knows that life, and it stinks! Years of getting bounced by the Chicago Blackhawks, St. Louis Blues and Winnipeg Jets have made the Minnesota faithful indifferent about simply qualifying for the playoffs. It got to the point where many, including myself, were pulling for the team to lose against the Vancouver Canucks this summer, to move a few spots up in the draft.
My prediction for the Wild's season is a familiar fate. Thanks in part to a horribly weak West Division, they get into the playoffs. But once they're there, they'll be cannon fodder to the Colorado Avalanche or Vegas Golden Knights, two of the best teams in the NHL.
What won't feel familiar is that it'll actually make you feel optimistic. You'll see that Fiala, Kaprizov, and perhaps even Marco Rossi can keep up with the fast-paced Avalanche or Golden Knights. Maybe Alex Khovanov works his way into the lineup by the playoffs, or Matt Boldy signs after his season at Boston College. Sure, they won't win the series, but perhaps Kaapo Kahkonen will steal a playoff win or two.
Minnesota last made the playoffs in 2018, but was eliminated by the Jets in five games. Even worse than the result was knowing it was the end of a failed experiment. The Chuck Fletcher Era wasn't going to work out. Not this time. The pieces of a Wild team that'll become the upstart will start forming, and that'll make even a first-round loss feel good.