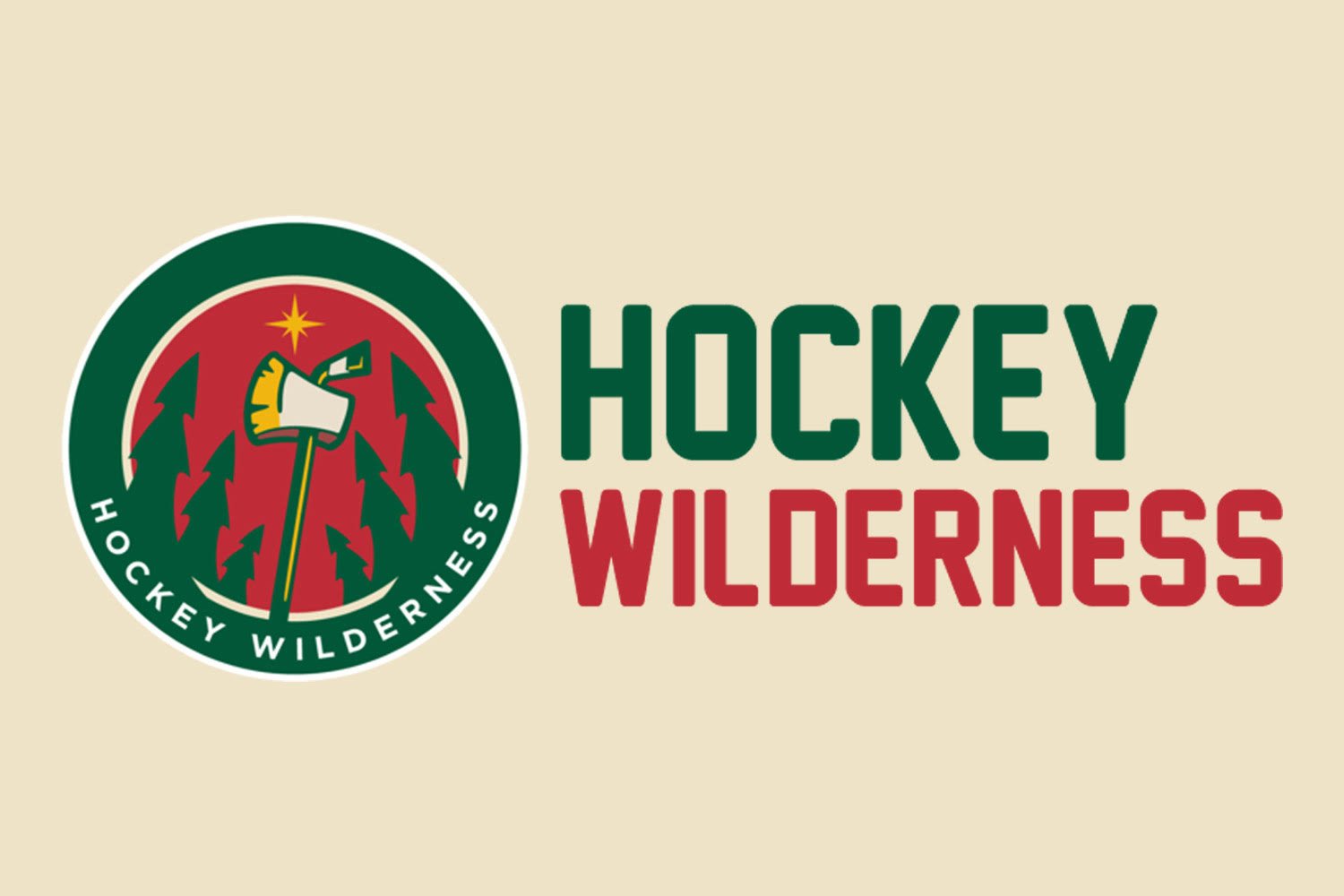 The 2023 World Juniors is over, all the medals have been awarded, and all the statistics have been counted. Let's see how the Minnesota Wild prospects involved in the final day performed.
Liam Öhgren, Sweden vs. United States
Liam Öhgren had his best game of the tournament as his last one. While competing for the bronze medal against the United States, he was all over the ice, getting in the way of passes and shots from the Americans and being a general, wonderful, nuiscance.
He ended up doing it so much that in the final seconds of the second period, Öhgren snatched away the puck on an arrant United States pass and tied up the game for his team.
The 18-year-old winger finished the World Juniors with just two goals as his only points in the seven games, but it is nice to at least finish the stretch with a trademark game from the young Swede. These tournaments are a breeding ground for judging players on an extremely small sample size, and we can say that about wanting to see more from Öhgren.
Still, he was able to play his game and hopefully he can take this experience and finish his Allsvenskan season strong.
Jack Peart, United States vs. Sweden
We didn't even mention the result of the game while talking about Öhgren, but it was an insane 8-7 overtime win by the United States to earn the bronze medal. While being more specific, Jack Peart played a depth role on the blue line and didn't finish with any points in the barnburner.
With three assists in the seven games he played, Peart had a decent tournament, but just nothing to really increase his status as a very good defenseman prospect. Outside of his Minnesota twin Brock Faber, Peart might be the top Wild prospect on the blue line and he did nothing to change that fact in the last few weeks.
Caedan Bankier, Canada vs. Czechia
In a tight game for the gold medal, Bankier and his Canadian friends were able to earn a 3-2 overtime win, an incredible scene of dramatics. Unfortunately, the fourth-line center did not play into the game too much and was not really a factor. Again, just like other games in the knockout round, Canada relied on their top players and Bankier played less than 10 minutes.
He got a shot on goal.
David Spacek, Czechia vs. Canada
David Spacek has done enough in this tournament to lead his Czech team through the preliminary round and when games matter more, the internal focus shifted more to the high-end prospects that the team had at its disposal. David Jiricek, Stanislav Svozil, Jiri Kulich — all the guys drafted well before fifth round, where Spacek was taken by the Wild last year.
With a silver medal around his neck, Spacek was able to close out a tournament where he rose his stock to an incredible level. He might have just beat up on some lesser competition, but the defenseman still finished with three goals and eight points in just seven games. Incredible.
But while we want to take it easy and take the tournament that Öhgren had with a grain of salt, we have to do the same for Spacek, and he maybe just had a very good couple of weeks. Either way, it was fun to see a Wild prospect do extremely well.
That's it for this year's World Juniors and all the Wild prospects involved. Thanks for reading!