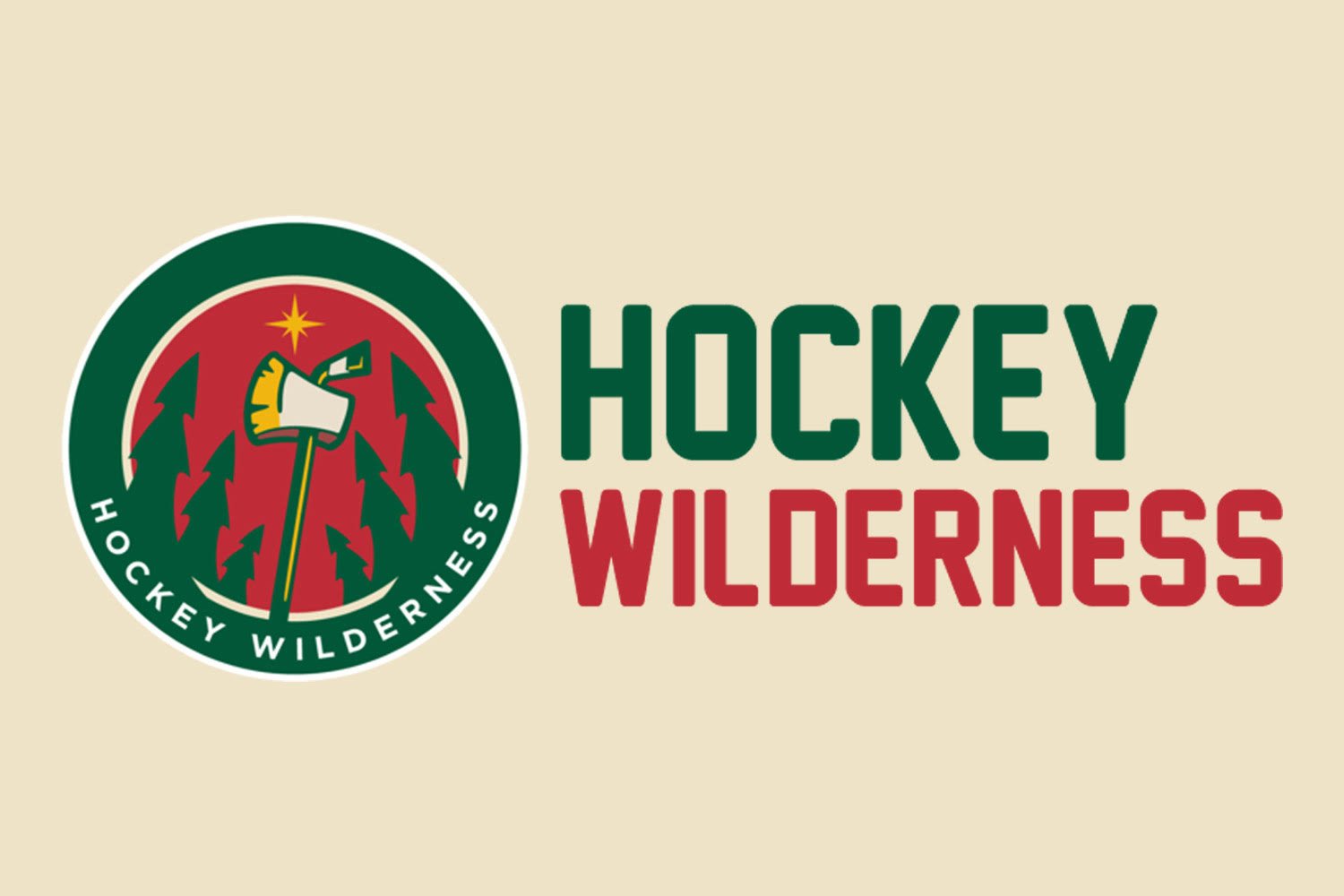 Minnesota Wild fans have been shouting it loud and clear for what seems like decades: "Enough two-way centers, enough defenseman... GIVE US A PLAYER THAT CAN SCORE GOALS!" If that's the ask, look no further than Stockholm's Oskar Olausson for one of the Wild's two first-round selections.
Just don't expect him to do much else — at least, for now.
Scouts absolutely love the 6-foot-2, 181-pound forward's skillset that allows him to introduce biscuit to basket. Most recently, playing for Sweden's U20 junior national team, Olausson scored 14 goals and added 13 assists in 16 games, and on loan to the second-tier HockeyAllsvenskan league playing against fully-grown men, Olausson finished his 11-game stint with three goals and six points in his first taste of professional hockey.
But as strong as his offensive skill set is, there are some serious warts to his game — all of which have to do with what he does and how he reacts when he's not trying to pick a goalie's corner. But for an NHL squad that just needs a pure scorer and nothing else, Olausson might be a match for a team selecting in the bottom half of the first round. Would the Wild be such a team?
Pre-Draft Rankings
#13 by NHL Central Scouting (EU Skaters)
#14 by Elite Prospects
#20 by Scott Wheeler/The Athletic
#13 by Dobber Prospects
#48 by FCHockey
What Scouts Are Saying
We start with what actual NHL scouts told Corey Pronman of the Athletic anonymously in his NHL Draft Confidential piece:
Here's what some public NHL talent evaluators say:
— Ben Kerr, Last Word on Hockey
Would He Fit In With The Wild?
Yeah, the Wild do (and likely will always need) someone that can score the puck. But in taking someone like Olausson, you're asking whatever animal the "Wild" is to completely change its' stripes. Historically, the Wild love players that are consistent, drive the offensive play, have a high hockey IQ and are defensively sound. Olausson ain't that guy - at least not yet.
Can he be coached up? Sure. But what scares me the most about any of the scouting reports above is Pronman's last four words: "... may frustrate coaches too." I can see a scenario where Olausson continues to light up the Swedish leagues, but gets here and immediately finds himself in either Tim Army or Dean Evason's doghouses, and Wild fans light up Twitter with animated gifs (probably provided by @HockeyWildernes) where Olausson overskates the puck, misfires on a pass or coughs up some other kind of turnover that leads to a game-winning goal for the opponent.
No doubt about it, Olausson has the raw skills to be an eventual difference maker in the NHL, especially if asked to provide middle-six or power-play scoring. But he won't get there overnight, and he may not be the kind of project the Wild would be interested in nurturing along.
But at pick 25 especially, all the players have some warts. The question for the Wild front office and scouting department will be - is the upside there?
Could The Wild Get Him?
The rankings have Olausson placed in a pretty wide range (anywhere from 13th to 48th), and recent mock drafts seem to share in that inconsistency, with one simulation having Olausson going as high as 16 to the Montreal Canadians, while other first-round mocks don't include him at all - meaning the Wild might be able to grab him with either of their first-round selections. Of course, that may change once the Stanley Cup Finals conclude, solidifying the draft order and a flood of additional mock drafts hit the interwebs.
But with the Wild's picks locked in at 21 and 25 in the first round, if the Wild are looking at Olausson at all, you'd think it would have to be at the latter selection. Waiting until the second round at No. 53 overall might be a little too late, as a player with Olausson's offensive skills likely won't make it past the first 10 picks of the second round.
A Minnesota Relation
If you're trying to find a player that would fit the mold of Olausson's scouting report — talented skater/shooter, but struggles with mistakes, inconsistency and driving play at times, look no further than the 2021 iteration of Kevin Fiala. Fiala found himself in Evason's doghouse at times last season due to sloppy play and turnovers, but no one can deny that the dude's got skating, shooting and stickhandling talent to burn.
Olausson too has got the sweet moves and beauty of a shot, but has yet to put it all together on a night-in, night-out basis. But if Fiala can get there with the Wild (as he's shown that he can), why not a player like Olausson?
2021 NHL Draft Board