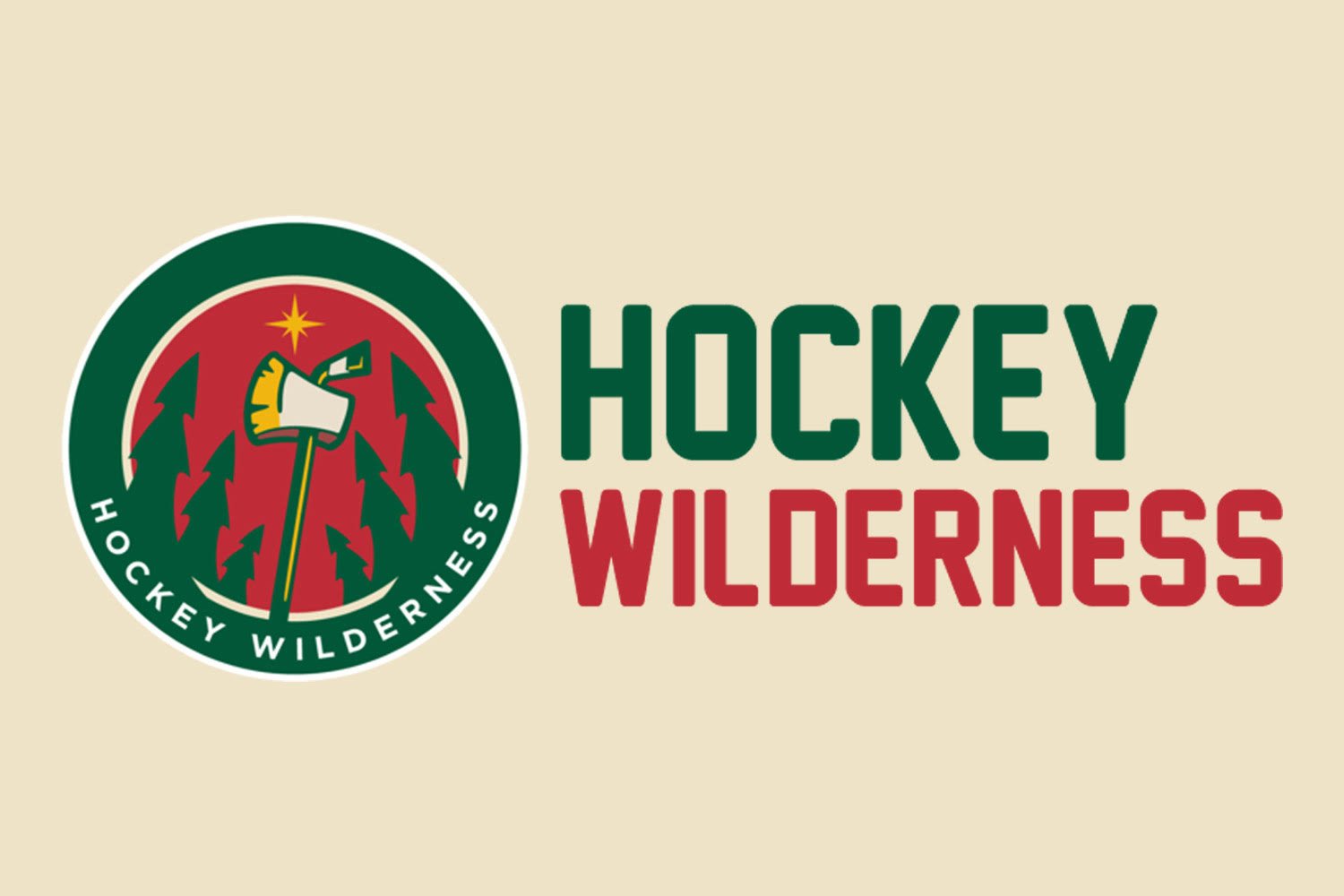 In three seasons, the Golden Knights have been just as entertaining during their regular season and playoff games as their pregame shows have been. And just like the on-ice actors know the script ahead of time, just about every National Hockey League prognosticator sees Vegas as a legitimate Stanley Cup threat, just behind the division and conference favorites Colorado Avalanche.
And while many of the teams in the new-look Western division (brought to you by Honda) made some tweaks here and there, the Golden Knights saved up all their allowance and lemonade stand money for one big splash in free agency, bringing in the biggest available name and backing up the Brinks truck to ensure he'll be part of the plans for a long time to come.
But headline-grabbing moves like that have consequences, and for every Alex Pietrangelo you bring in, the laws of salary cap physics have to balance, and quite a few players had to be sent along their merry way to make the numbers work - and Vegas might not be done moving pieces.
So, with seemingly only the Avalanche in between the Golden Knights and yet another run at Lord Stanley, can Vegas finally hit that seven with all the chips on the line? Or will a glaring weakness in their roster lead to another postseason ending with an early out by rolling snake eyes?
The Fresh Faces
Alex Pietrangelo, D
The young franchise has only been around for a few years, but in that time, front office bigwigs George McPhee and Kelly McCrimmon have set the precedent for how they plan on building a competitive roster — trading during the midseason for players whose contracts will expire in the offseason and then convincing them to re-sign. It's a method that can be cost-effective, while also allowing to fill your roster with the likes of Robin Lehner, Mark Stone, Ryan Reeves and Max Pacioretty.
The signing of former St. Louis Blues defenseman and captain Alex Pietrangelo not only broke the mold, but also broke the bank.
Vegas may have made only one offseason move (and had to make some serious sacrificed to get that done, more on that later), but Pietrangelo's massive seven-year, $61.6-million deal vaults what was already a solid defensive lineup into elite, top-five in the NHL territory. Brayden McNabb will provide a strong defensive partner to Pietrangelo's offensively-dominant game, white minute-eaters Shea Theodore and Alec Martinez might be the best second pairing in the Western conference.
Landing the biggest fish in free agency is always a risk (especially for a team like Vegas that usually avoids it), but if it pays off, it's the kind of move that could end the season with the Golden Knights lifting the prize that's narrowly eluded them through the first three years of their existence.
The Departures
Nate Schmidt, D
That being said, the Golden Knights have made the conference finals two out of their first three seasons with the roster they've had. And when you're already up against the cap for yet another offseason, making the big free agent splash leads to ripples that threaten to capsize the boat. The biggest casualty was having the deal annual 30-point defenseman Nate Schmidt to the Vancouver Canucks for a third-round pick.
Now, there's no question that Pietrangelo is a serious upgrade over the former U of M Golden Gopher:
And if the deal was essentially one-for-one, the Golden Knights would be the clear winner. But the massive cap hit Pietrangelo represents didn't just cost them Schmidt.
Paul Stastny, C
To create cap room, the Golden Knights sent 34-year-old, and their top-six centerman for the past two seasons in Paul Stastny to the Winnipeg Jets for a fourth-round pick and AHL depth defenseman Carl Dahlstrom. Even in his 30s, Stasny has been a reliable player in the NHL, and for the Golden Knights, earned 42 points in 2018-19, and likely would have gotten to 40+ again had the 2019-20 season not been shortened by COVID-19.
Sure, he's in his mid-thirties and heading into the twilight of his career. But Stastny has been a solid top-six contributor for Vegas, and losing him means that, like it or not, you're committing to giving big-time minutes to a player in only first full season in Cody Glass, and you don't have much else behind him. It's a risky wager, but clearly one that Vegas thinks it's time to take.
Jon Merrill, and Deryk Engelland , D
Both Merrill and Engelland's spots at the bottom of Vegas' defensive lineup were rendered unnecessary by both Pietrangelo's arrival and rookie Zach Whitecloud's strong playoff performance, and the seventh and eighth blueliners moved on after carving out minimal minutes in 2019-20. Merrill moved on to Detroit, while Engelland hung up the skates and called it a career.
Max Pacioretty (maybe?), F
While the Golden Knights are only a half-year away from a second conference final appearance in three seasons and are basically locks for a top-two spot in the "Honda West", it may come as a shock to many that Vegas is trying to move their top goal and point scorer in Pacioretty. Maybe it's just preseason speculation and banter, but TSN's Frank Seravelli generally isn't a talking head that just throws names at a wall.
Pacioretty isn't the only name reportedly on the Vegas trade block, but he's certainly the biggest. Why Vegas would be looking to make a deal to move their biggest offensive threat coming into a season where many believe they can be legitimate cup contenders boggles the mind, but if there is meat on that bone, it's something to keep an eye on as the season begins.
The Difference Makers
Robin Lehner and Marc-Andre Fleury, G
The biggest and most intriguing early-season drama will revolve around who will play between the pipes. On one hand, you have Marc-Andre Fleury who has been a fan favorite ever since he was selected via Vegas' expansion draft, but whose progressively worsening playoff performances have cost him the trust of the coaching staff. On the other hand, you have Robin Lehner who was brought in by midseason coaching replacement Peter DeBoer, won all three regular season games he started prior to the season pause and had a pretty strong postseason until a few tough games in the conference final which saw Dallas dominate in a 4-1 series victory. Nevertheless, it was Lehner who was signed to the big five-year deal in the offseason, and Fleury who saw his teammate named the starter, and whose agent Alan Walsh tweeted a graphic image of his client being impaled through the back with a sword. Can the netminders come together and lead their team back to the playoffs, or will the playing time drama cause tension in the locker room?
Cody Glass, C
With Stastny out of the picture, the Golden Knights will be relying on their first ever first-round entry draft pick to build on a 2019-20 season where Glass finished with five goals and seven assists in 39 regular season games, earning just over 13 minutes a night. Vegas' lack of center depth means Glass will be called upon for immediate second-line duty behind the only true top-six centerman the Golden Knights have in William Karlsson. Should he fail to earn more time on ice, the only other option Vegas has is Chandler Stephenson, and while he played well since coming over from the Washington Capitals, he's definitely more of a third-line center at this point is career, and Vegas would rather turn the keys to the offense over to a player who could hold that role into the future.
Alex Tuch, F
Wild fans have bemoaned losing Tuch to an expansion-related trade in 2017, but after a stellar 2018-19 season saw the forward earn an amazing 20 goals and 32 points, Tuch came crashing back to earth last year, earning only 17 points in a season riddled with frequent injuries and constant lineup changes. Tuch did have a stronger showing in the postseason, but in a 2021 season that will likely see tons of lineup turnover due to the pandemic, Tuch better get used to seeing different names and faces on the ice around him and do more with the ice time he earns, especially if Vegas is going to successfully get past new division rivals Colorado and St. Louis.
Predicting the Season
Though the Colorado Avalanche just about the consensus top pick in the Western Conference, the Golden Knights are right up there in terms of teams you should expect to see in at least the second round of the Stanley Cup playoffs, if not in the conference final for yet another year. But like a lot of NHL teams, they could use a little bit of luck on their side when it comes to dodging injuries and illness in a shortened season with COVID outbreaks looming around every corner.
As strong as Vegas can be in net, on the blueline and in the offensive zone, the fact of the matter is, their center depth has some serious concerns, especially without a veteran presence like Stastny to guide them. Karlsson is a strong number one, but behind him, you're looking at a career bottom-six free agent signing and a recent first-round draft pick in his first full season. Lose Karlsson for 14 days due to quarantine or a handful of games due to injury, and a team like the Golden Knights can make a serious dip in the standings in a season where a five-game pointless slump will be very hard to make back up.
A team that has matched up surprisingly well against the Golden Knights over the past three seasons is the Wild, who own a 6-1-1 career record against Vegas. But over an eight-game head-to-head division schedule, six more wins against their new division foes seems like a bit of a stretch considering the new-look roster the Wild will be sporting on offense and in goal. With both teams at full strength, I'd foresee a 3-and-5 regular season finish against the Golden Knights.
But with the specter of injury and illness hanging over every team and putting unknown factors aside, there's no reason while a talented, playoff-tested team like Vegas can't easily grab the second spot, if not the division title, in the new-look West. Getting past St. Louis or Colorado in the second round may be the toughest test they have in the playoffs. Should they accomplish that, Golden Knights players might be making the round at Vegas nightclubs with a shiny, 35-inch tall beverage holder — that is, if party spots are back to being open by the time the Stanley Cup is awarded this summer.