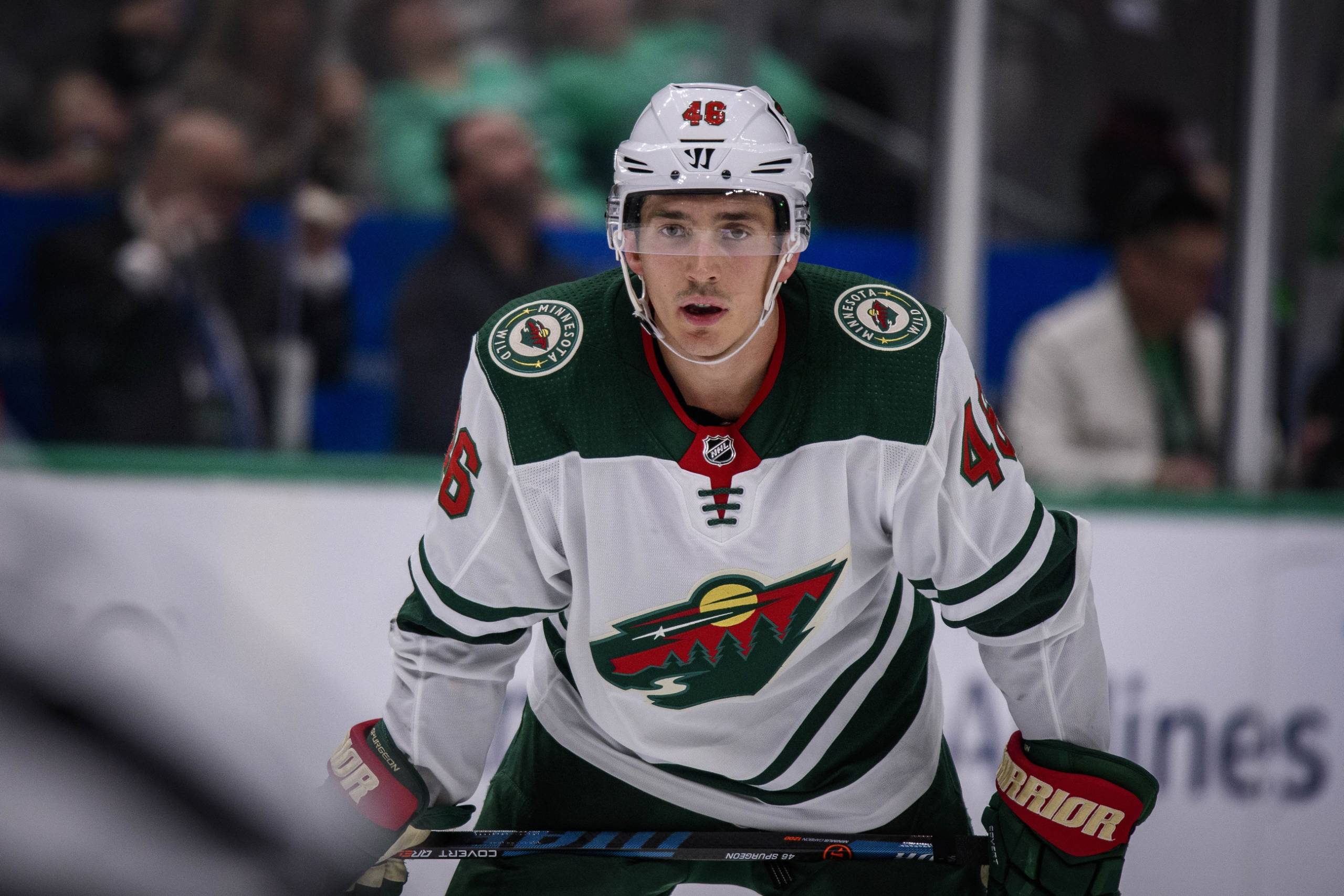 We all know the path of the Underrated Player. First, they toil in obscurity. Then someone notices their value. The word spreads, and that player's fanbase rally behind the Underrated Player. Then national pundits officially crown them as an Underrated Player. From then on, the Underrated Player's legend grows, lasting well past the point they become properly or even overrated.
The Minnesota Wild picked Jared Spurgeon up when the New York Islanders cast him aside in 2010. One year later, he was logging over 21 minutes a night as a 22-year-old. By 2014, you started hearing whispers that he might be just as good as Ryan Suter. In 2017, his goals turned even Canada's worst blowhards into an incoherent mess.
But 2019 was truly The Year of Spurgeon. For the first time in his career, he placed higher than Suter in Norris voting. If Minnesota had any inclination of trading him, he would have been the league's hottest trade chip. Fortunately for the Wild, Spurgeon stayed with Minnesota, signing a seven-year, $53.25 million contract.
That number means something. It'll officially give Spurgeon the highest cap hit on the team. Higher than Suter, Zach Parise, Mikko Koivu or Eric Staal. Cap space is the most important resource any team has, and by allocating the most of it to Spurgeon, Minnesota signaled they value Spurgeon more than anyone.
Can we now say that Spurgeon is properly rated?
No.
It's true that Spurgeon's no longer a secret. The NHL as a whole sees him as a top-pairing defenseman, no question. But even that sells Jared Spurgeon short. Until the day the hockey world declares Spurgeon to be a Top-10 defenseman, he can not be properly rated.
And, oh yeah, he's undoubtedly the Wild's MVP.
When you look at what makes Minnesota tick, it's their blue line. The defense they provide sets the foundation for everything else this team does. Their reliability makes for easy nights for their goalies, and gives cover to forwards who want to take risks.
And Spurgeon is the foundation of the Wild's defense. He plays over 22 minutes a night against the best players in the world. Spurgeon has the offense of Matt Dumba, the defense of Jonas Brodin and the steady transition game of Suter. He is, quite simply, the ideal defenseman.
His impact at 5-on-5 play is impossible to understate. With Spurgeon on the ice, Minnesota out-scored their opponents 53 to 39. Without him, the team barely came out ahead at 103 to 101. This was no fluke, either. His 57.7 percent expected goals share was the fourth-highest in the league among defensemen with 750 minutes. And without him, Minnesota again is just barely above the 50 percent mark.
It would be impressive enough for him to merely be one of the league's strongest play drivers. But he's also stepped into a larger defensive role than ever before. Suter was perhaps the best defensive defenseman in the league for years. But he hasn't been the same defender since sustaining a major ankle injury in 2018.
Boudreau played Spurgeon almost exclusively with Suter to adjust to this new reality. Gone were the days where Spurgeon could spend some time playing a starring role next to Jonas Brodin. Now it's Spurgeon playing that defensive, Brodin-esque role to Suter. And because Spurgeon is a great defender, this works. The pairing gave up 1.92 expected goals per hour at 5-on-5, ranking 12th among 152 defensive pairings with at least 200 minutes.
Even when playing a supportive role to Suter, though, Spurgeon still finds time to shine offensively. Spurgeon scored 0.47 goals per hour at 5-on-5, which was the sixth-highest rate among NHL defensemen. And Spurgeon managed to do even more damage on the power play.
If there's one thing Spurgeon is underrated for in Minnesota, it's his play with the man advantage. Dumba's big shot grabs your attention and is a weapon that coaches (rightly) want to use on the power play. Spurgeon doesn't have that type of cannon, but he moves the puck and crashes the net very well.
The Wild scored 9.6 goals per hour with Spurgeon on the ice in 5-on-4 situations. Oscar Klefbom was the only defenseman (with at least 100 minutes) to best Spurgeon, and well, he played a lot of those minutes with Connor McDavid and Leon Draisaitl.
And we're still not done with things that Spurgeon was amazing at! He not only succeeded at everything he tried this year, he basically did it all without ever making a mistake. Spurgeon took just nine penalties this year, which is an amazing accomplishment for a defensive defenseman. He also had the second-lowest turnover rate in the league, with Brodin just barely sliding into first place.
It remains to be seen whether Spurgeon will ever be properly rated at the national level. One suspects that so long as he takes a bit of a backseat to Suter offensively, Spurgeon will never put up the numbers that would make him a finalist for the Norris Trophy. But anyone paying attention to Spurgeon knows how valuable his skills, his defense and his consistency are.
The Wild ranked 29th in save percentage through 69 games. On paper, that goaltending should have doomed them. And it would have, had it not been for Minnesota's defense covering up that flaw as best as humanly possible. Thanks in large part to Spurgeon, Minnesota had a fighting chance every night, even if their goalie was shaky.
That fact alone would merit Team MVP consideration. That Spurgeon brings so much more to the table means he should take that award home. Friends, it's time to properly rate Jared Spurgeon.
All stats are from Evolving Hockey unless otherwise stated.