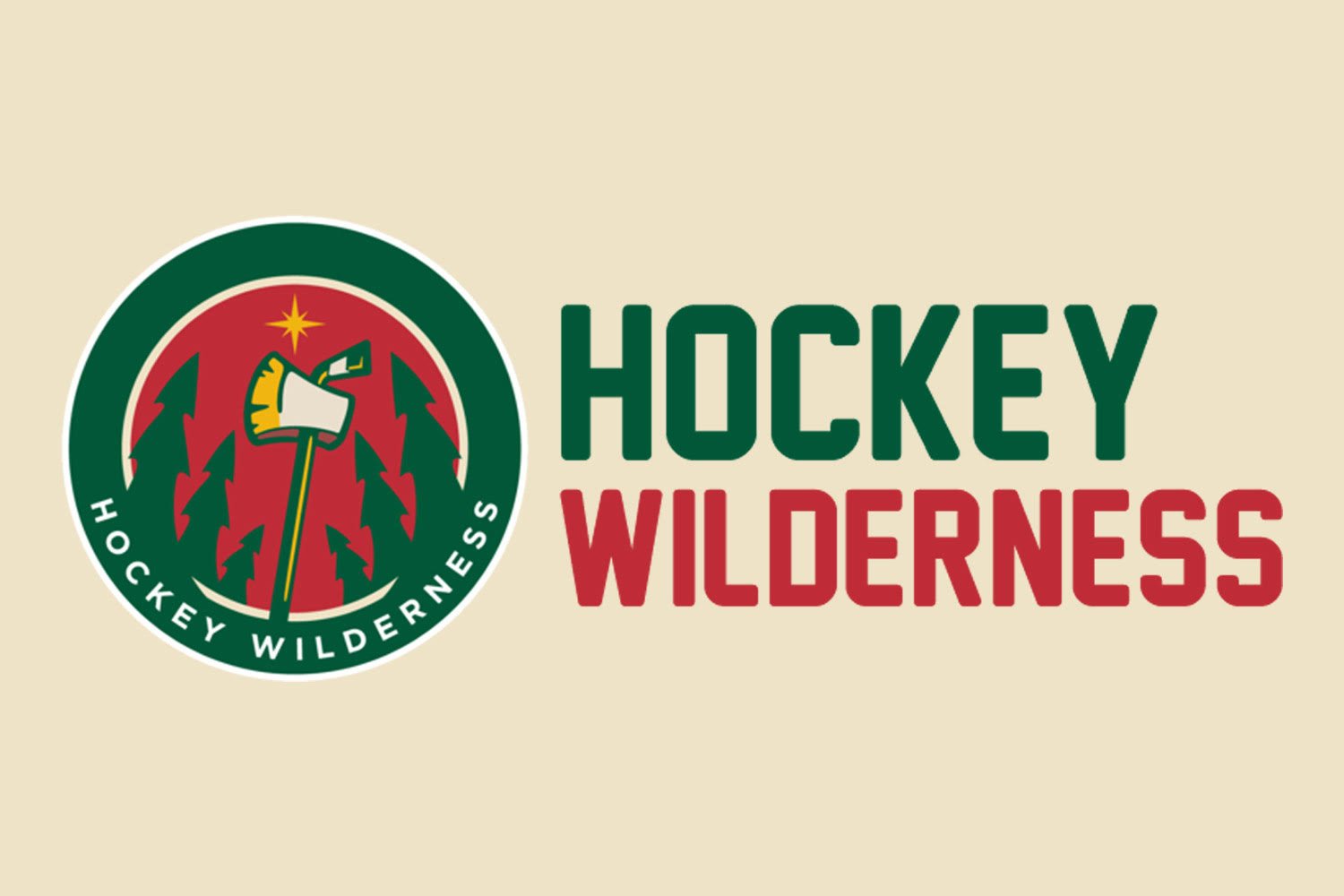 The 2020 NHL Entry Draft is coming up, and this year's draft class has the potential to be one of the best in recent memory. For the entire month of May, we will be profiling each of the top prospects available in the draft — many of whom could be candidates to be selected by the Minnesota Wild. Follow along as we dive deep into the strengths and weaknesses of each notable player eligible to be drafted.
In a draft deep in offensive talent but shallow in blueliners, top American-born rearguard Jake Sanderson has an opportunity to surprise if there's a team willing to reach for him, possibly in the top half of the first round — maybe even as high as the top 10.
Son of journeyman winger Geoff Sanderson, who played 17 years in the NHL for eight teams, Jake Sanderson hails from Whitefish, Montana and has spent the last two seasons in the United States National Team Development Program, splitting time between the U17 and U18 teams as well as the USNTDP Juniors of the USHL. He has committed to the University of North Dakota Fighting Hawks for the 2021-22 school year. The 17-year-old left-shot projects to be the second blueliner off the board after Canada's Jamie Drysdale, falling somewhere between picks 10 to 20.
2019-20 season review
Sanderson notably had some big shoes to fill in the USNTDP, as eight players from the national development team were selected in the first round in 2019, including 2019 No. 1 overall selection Jack Hughes and the Wild's first-round pick Matthew Boldy at No. 12 overall.
The 6'1, 185-pound defenseman stepped up in his first year with the U18s, being named the team captain and leading all rearguards with seven goals and 22 assists in 47 games with the national team. He was named team MVP during the Bio-Steel All-American game thanks to his two assists, plus-2 rating, and some very pretty plays moving the puck:
Sanderson also split time with the USNTDP Juniors of the USHL, where he tallied 14 points in nine games prior to the abrupt cancellation of the regular season and playoffs due to COVID-19.
Skill set
If your first instinct when looking at potential prospects for the NHL draft is to sort a points list from top to bottom, you won't find Jake Sanderson near the top of that list. Offensively, he's got some work to do, though that could come with more ice time. Defensively, you're not going to find a better shutdown blueliner than Sanderson, who uses his size and ability to knock opponents off the puck, disrupt the passing lanes and block shots.
Here, against Michigan, Sanderson (No. 8 in blue) is agile enough to get in good position one-on-one, close the gap nicely, use his huge reach and sense of timing to poke-check the puck away from the opponent, and then finish the check:
When it comes to skating, Sanderson's strong stride and agility in traffic allow him to read the play, win races to the puck, and turn the play around and lead the counter attack out of the defensive zone. His quick first step, active stick and high hockey IQ also allow him to break up cross-zone passes and backdoor plays.
In this clip, you'll see Sanderson using his quick step and strong rink awareness as he ventures out to disrupt a shot attempt, and in the blink of an eye, is down near the crease to completely take away any chance the Gophers had to get a puck on net:
Sanderson's hockey sense also benefits him when pinching down from the blue line in the offensive zone — something he likes to do frequently and is very good at. His sense of timing and physical power will keep zone time alive and generate more chances for his forwards, while rarely getting beat and giving up odd-man rushes.
You can see his sense of awareness and timing best off of offensive zone draws, where he's able to react quickly to the faceoff, beat the defender to the puck, and dish it to a teammate who sets up a pretty goal:
And if you like players who can throw the body around, Sanderson play aggressively while also maintaining his composure, as evidenced by his low penalty minutes.
Offensively, scouts are mixed when it comes to his scoring ability. Some, like Cam Robinson of Dobber Prospects, believe he has "untapped offensive skills," while others, like Corey Pronman of The Athletic, say Sanderson's offensive upside "likely isn't elite." Most tend to agree that Sanderson could find some success with more power-play time, as his passing and skill would lend well to quarterbacking the man advantage.
Bottom line
In a league that is getting more skilled and dynamic on the offensive side of the ice, every NHL team needs players to counteract that trend that are strong, smart, quick and adaptive. If you're looking for that kind of defensive defenseman, look no further than Jake Sanderson. And recently, general managers have been willing to pay a high price for such defensive ability. Look no further than Philip Broberg, who most scouting sites had ranked somewhere between 15 and 29... before he was taken No. 8 overall by the Edmonton Oilers in the 2019 NHL Draft.
Would the Wild take him at their current projected spot at No. 11 overall? Well, he's a tough, minute-munching defenseman — something they could definitely use in the next couple years with Ryan Suter nearing the end of his career. He's a North Dakota commit, and the Wild have loved local and semi-local players. He looks to be a good community guy, which has always been important to the Wild brass as well as the fans:
But most importantly, he's a solid, reliable defenseman with great instincts, above-average skill and the possibility to grow into even more of a two-zone player. At pick No. 11 or 12 — or wherever the Wild end up picking — I'd say the Wild could do worse than Jake Sanderson.