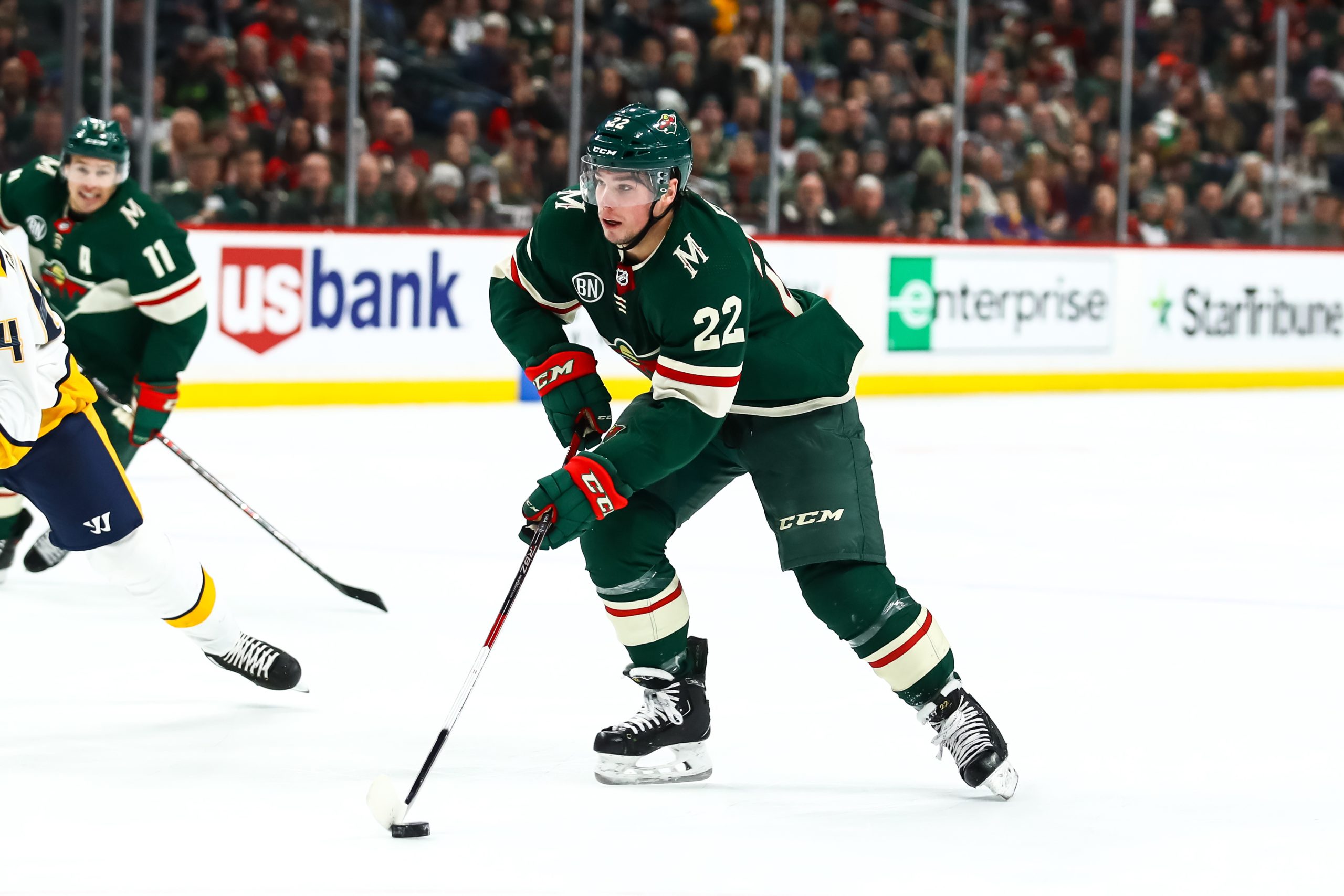 Coincidentally, winger Kevin Fiala checks in next on the under 25 list.
Fiala, 23, was just in the news on Wednesday, as he finally signed a two-year bridge deal worth $6 million ($3 million AAV) after holding out the entire summer for a better contract. But with training camp starting Friday, Fiala thought it best to sign the deal Minnesota had on the table and get to training camp and not fall behind for the start of the 2019-20 season.
As Wild fans not so fondly remember, Fiala was acquired at last season's trade deadline from Nashville in exchange for Mikael Granlund in a straight 1-for-1 trade. In the 19 games that Fiala played with Minnesota following the trade, he had severe ups and downs and only tallied seven points in that stretch.
When then Wild general manager traded for Fiala, he heralded the Swiss forward as a "game breaker," something the Wild badly need. There were ever so brief glimpses of Fiala's potential game-breaking ability, but his overall game left much to be desired by the Wild coaching staff.
As the Wild season is set to get underway, Fiala is one of the key players for the Wild that need to step up this season in terms of offensive production. He has the skill set -- great hands, shot, vision, etc. -- to do so, but it will be putting together a solid all-around game as well as the winger was lacking defensively at times last season. Head coach Bruce Boudreau is going to give Fiala every opportunity to get that production up, as he is set to begin the season on a line with Jason Zucker and Eric Staal.
Along with Ryan Donato, Joel Eriksson Ek, Jordan Greenway and Luke Kunin, Fiala is part of a core of young players on the Wild roster that will need to take a step forward in 2019-20 if the team wants to make a postseason return. The talent is there, can they all put it together and find their place in the lineup is the ultimate question.
The pressure on Fiala headed into 2019-20 is quite large, and it might not be fair to the player to have this amount of pressure. Fiala will always be compared to Granlund, as Fenton had blinders on to reunite with the winger he helped draft in Nashville.
There is great potential for Fiala headed into the season and now that he has a new contract signed, he will be present in training camp with the rest of the team. Again, can he put it together and develop into that game breaker he was heralded as?
His age says not likely, but we have seen much stranger things in hockey.
Never Miss an Episode of Giles & The Goalie!
http://zonecoverage.com/wp-content/uploads/2016/05/itunes.jpghttp://zonecoverage.com/wp-content/uploads/2017/05/Podcast-header-Image-City-1.jpg