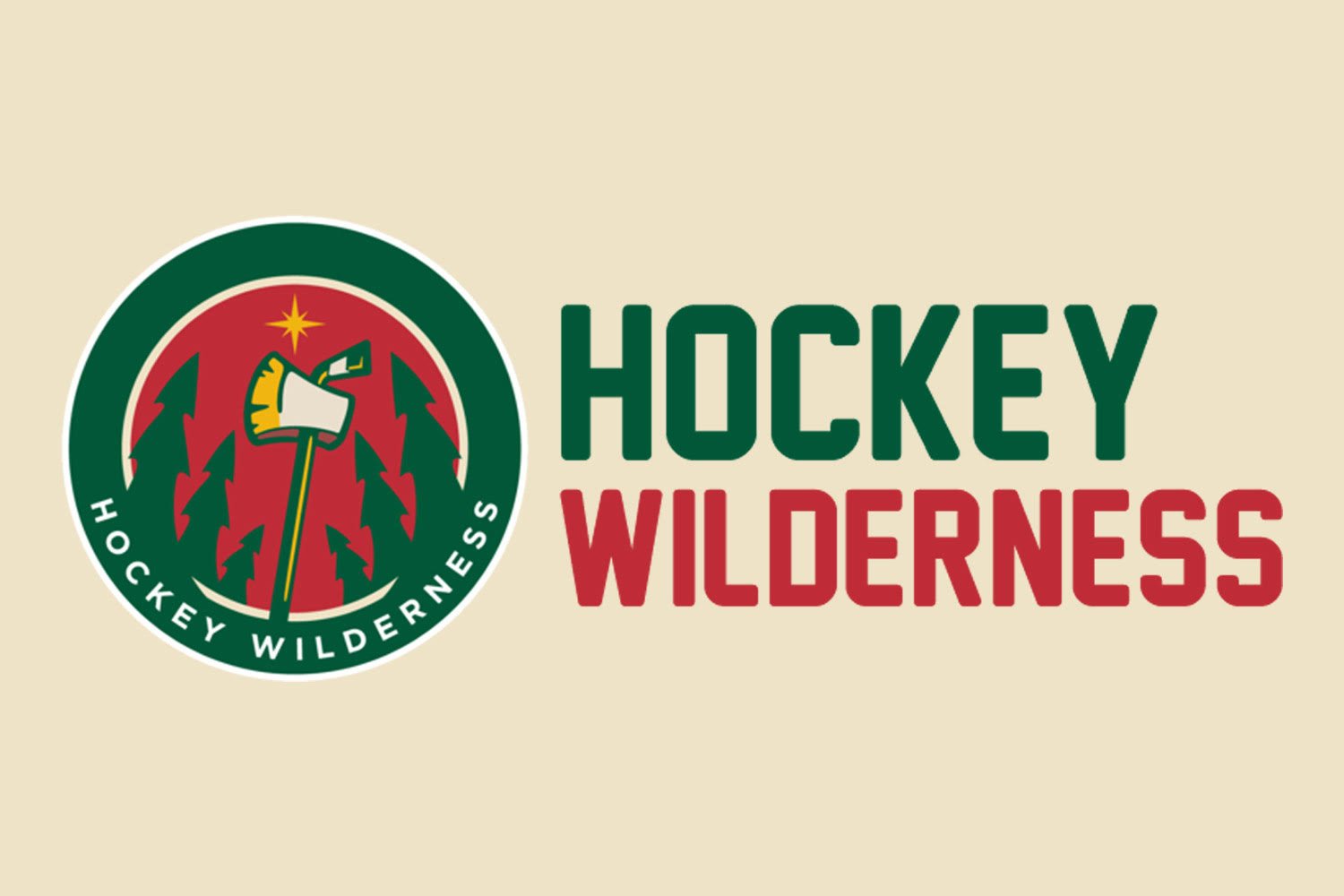 In the 2019-20 Player Review series, we will evaluate the 2019-20 performances of each member of the Minnesota Wild during the regular season. Players were evaluated based on overall performance with regard to pre-season expectations and how that player performed in their particular role.
Following the finish of the 2018-19 NHL regular season — a season in which the Minnesota Wild missed the playoffs for the first time in six years — former second-round draft pick and rookie Jordan Greenway was sent down to Des Moines to help the Iowa Wild in the Calder Cup Playoffs instead of hitting the golf links early like many of his big league teammates had the chance to. His attitude and competitiveness came into question as he played poorly against AHL competition, only logging five assists in 11 games.
This led to a variety of emotions on where Greenway was in his development going into the 2019-20 campaign. Fans began to fear that one of the team's youngsters might be trending more towards a Charlie Coyle type, always wanting more out of the player because you can see the skill there — it just doesn't always come out.
Greenway's 2019-20 campaign was a bag of mixed performances. Some nights he couldn't be stopped by opponents, and others he was hardly noticeable aside from his tall structure. He played up and down the lineup, from first line, playing nearly 18 minutes a night to all the way down playing on the fourth line, and playing fewer than 12 minutes. There were definite highs and lows to Greenway's season.
A high was his part in the GEEK Squad — a line that included himself, Joel Eriksson Ek, and Luke Kunin. They slotted as the third line and went on hot stints that propelled the Wild to a few more wins and gave the team a little more character.
An example of a low in Greenway's season spurted from a bottom-six role during a span of seven games from October 29 to November 12, when Greenway failed to score a single point and averaged less than two shots a game.
The highs and lows ruled and defined the season for Greenway.
Season in review
In his full second season playing in the NHL, Greenway improved upon many different aspects in his game. His offensive and defensive play both improved in 2019-20. However, the real question is whether he showed enough improvement throughout the year to cement himself as a key fixture in Minnesota's future.
His offense showed flashes at various points of the 2019-20 season. For example:
Although he had four fewer goals in his 2019-20 campaign than he did the year prior, Greenway surpassed his rookie production in points by setting a new career high in assists and points, racking up 20 and 28 respectively. Keep in mind, with the shortened season this year, Greenway eclipsed the 24 points he scored in his rookie campaign while playing 14 fewer games. If the season had finished out and Greenway continued at the pace he was playing over the 2019-20 season, he could have scored nine goals and 33 points.
On paper, this season seemed to be a step in the right direction for Greenway. Will he be able to live up to the big time power forward mantra that he has been pegged with for a couple years now? Or will he continue down the path Charlie Coyle once had in Minnesota, never taking that "next step" in his development into being a solidified top-six power forward in the NHL?
Standout moment
There were a couple of games over the course of the season where Greenway — and I don't use this lightly — absolutely terrorized his opponents. These were the nights he made his 6'6 stature known and seemed to physically dominate every time he stepped on the ice. Granted, these games were too far and few between, but nonetheless, he still showed some promise, and these games were his standout moments.
Just for fun, how could we not look back to March when Greenway dropped the mitts with Anaheim Ducks captain and future Hall of Famer Ryan Getzlaf?
Looking ahead
This is where things get difficult. Greenway seems to be solidifying himself as a bottom-six forward in the league, but as one of the better power forwards in a similar role. Is that a bad thing? It doesn't have to be. Big body power forwards with the skill Greenway possesses can make him a valuable asset to any NHL club. If he can be more consistent with using his big frame to irritate defenders on a nightly basis, he could become a legitimate weapon, especially to a playoff team.
Another interesting part of Greenway's future is the upcoming Seattle expansion draft. Greenway is one of many left-shot wingers in the Wild lineup, and that is not even including prized prospects Kirill Kaprizov or Matthew Boldy, who are both left-shot wingers themselves. Thus, possibly pushing a guy like Greenway out the door if his consistency doesn't improve. Keeping this in mind, down the road Bill Guerin might find himself in one of two positions with Greenway. One, he could trade him to another team for another asset or two, or he could leave him exposed in the 2021 expansion draft, allowing Seattle the opportunity to select him.
Of course, all this can change in a year's time, or quite honesty in two months time if Greenway lights it up in the playoffs or has a fantastic third full season for the Minnesota Wild in 2020-21.