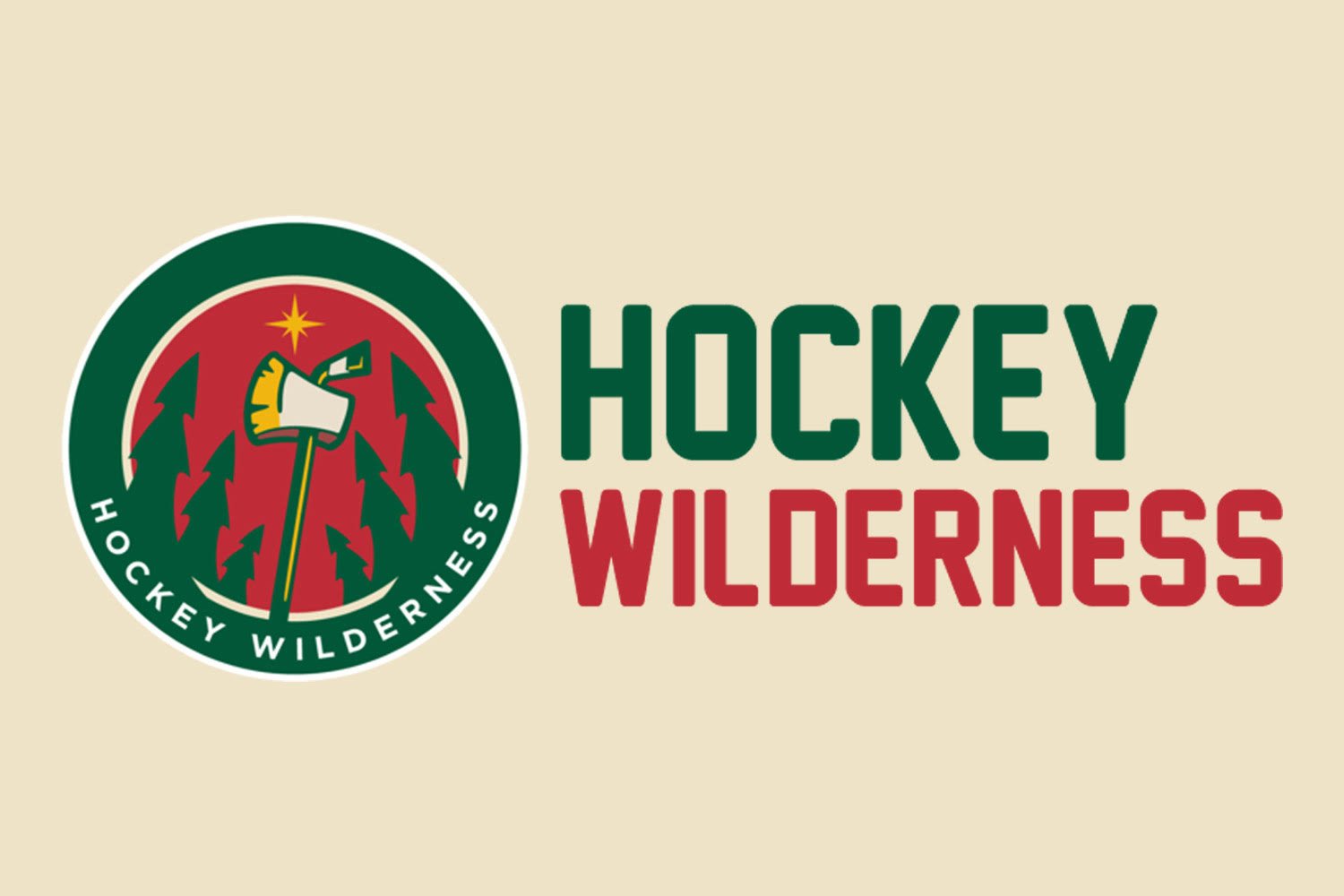 In the 2019-20 Player Review series, we will evaluate the 2019-20 performances of each member of the Minnesota Wild during the regular season. Players were evaluated based on overall performance with regard to pre-season expectations and how that player performed in their particular role.
Five years ago, Devan Dubnyk essentially carried the Minnesota Wild into the playoffs single-handedly. He started nearly every game after being acquired from the Arizona Coyotes and posted a .936 save percentage and 1.78 goals against average. It was such an impressive performance that he was a Vezina finalist and Masterson winner. Now, those five years feel like a long time ago.
Over the following four years, Dubnyk continued to be a workhorse in net for Minnesota, starting 77 percent of the Wild's games during that time. But he also saw his stats slowly decline during that time as his save percentage began to drop and goals against began to rise.
Much of the Wild's success the past few years has largely ridden on Dubnyk's success in net. The same was going to be true this season — in order for Minnesota to return to the playoffs after missing out in 2018-19, they were going to need a strong performance from Dubnyk. But as any Wild fan who watched more than one game the past season already knows, what they actually got from Dubnyk was far from exceptional.
Season in review
The overall numbers of Dubnyk's 2019-20 season were not good. He entered the season with a 2.32 goals against average (GAA), a .920 save percentage (SV%), and averaged 64 starts per season during his time in a Wild uniform. But in 30 games and 28 starts, he posted an unsightly 3.35 GAA, .890 SV%, and was on pace for just 33 starts over an 82-game season. He had a record of 12-15-2, also his worst mark during his Minnesota tenure.
Breaking down Dubnyk's performance further, there were not really any stretches of good play to speak of. It was really just varying levels of bad. In every month of the season except November and December, he was allowing over three goals per game. November just barely missed at 2.99, and December was 2.93, helped by his lone shutout of the season. Those were also the only two months he posted save percentages above .900. But yet again, November just barely cleared the mark at .902 and December's .909 was inflated by the one game where he stopped every shot fired his way. Dubnyk also got off to an atrocious start to the season. In the first five games, he average 4.44 goals per 60 minutes and stopped just 88 percent of shots against.
All of this being said, any talk of Devan Dubnyk's season would be incomplete without discussing what he dealt with off the ice. On November 19, he returned home after a team road trip to discover his wife, Jenn, was having a medical emergency. They have understandably kept some of the specifics regarding Jenn's situation private, but it is clear that she was dealing with a serious medical matter. For those who are interested or may have forgotten some of the details, The Athletic's Michael Russo wrote up an excellent story on the Dubnyk family in December.
Standout moment
There is one clear choice for Dubnyk's signature moment of the season — his shutout on December 22 against the Calgary Flames. It was just his third game, second start, and first home start since rejoining the team after being away due to Jenn's medical situation. He stopped all 22 shots as the Wild won 3-0. It may not have been the most impressive shutout Dubnyk has ever earned — the Flames did not have many quality scoring chances — but it is still a more than noteworthy performance in an otherwise down season given everything else he was dealing with.
Looking ahead
Dubnyk's role, both for the remainder of this season and beyond, is unclear. As far as the conclusion of the current season goes, the NHL is allowing teams to have expanded rosters during the playoffs. This means that the Wild will be able to have goalie Kaapo Kahkonen active in addition to Dubnyk and Alex Stalock. Assuming all three are in fact on the Wild's roster come playoff time, it is hard to imagine Dubnyk being anywhere other than third on the depth chart, at least at the beginning. Statistically, it is clear that Stalock and Kahkonen (even in his limited appearances) had the edge on Dubnyk. The only real question would be who is the starter. Would it be the more experienced Stalock who is coming off what is arguably the best NHL season of his career? Or would it be the AHL All-Star and Aldege "Baz" Bastien Memorial Award winner Kahkonen, who looked more than capable during his limited playing time earlier in the season?
After this season, Dubnyk has just one year remaining on his contract with the Wild. He carries a $4.333 million cap hit next season before becoming a free agent. After a season in which Minnesota was 24th in goals allowed and 28th in save percentage, it is difficult to imagine that the team would opt not make any changes next season if they hope to make the playoffs. If general manager Bill Guerin and company view 2020-21 as a rebuilding year, it is possible they could send back out the goaltending tandem of Dubnyk and Stalock. But if they have higher expectations for next season, one would think that something would have to change.
If the Wild do aim to contend next season, the next question for Guerin would become whether he feels Kahkonen is ready for regular playing time at the NHL level. If the answer is yes, it is possible that the Wild could keep three goaltenders on the roster next season. Due to the low salaries of Kahkonen and Stalock, the Wild could presumably find a way to make having all three on the roster work. It would look like the days when Dubnyk, Darcy Kuemper, and Niklas Backstrom were all on the roster, with Backstrom regularly serving as a healthy scratch. If Guerin decides Kahkonen needs additional time in Iowa but still hopes to contend, he could pursue a short-term upgrade either by trade or free agency. In this scenario, it is not impossible to think that the Wild could pursue a buyout of Dubnyk's contract. Per CapFriendly's buyout calculator, the Wild would incur a cap hit of $2.666 million next season and $833,333 the following year by buying out Dubnyk.
Some Wild fans may also wonder what Dubnyk could do if he is given the chance at regular playing time once all of his family matters have subsided. It is likely that he could focus more on the game once he has less to worry about off the ice. That being said, given his struggles early in the season before Jenn's medical emergency, it seems likely that Dubnyk's time as a top goaltender on a playoff-caliber team could be over.
Regardless of what exact direction the Wild go, it is likely that Dubnyk will not have a large role with the team next season. At best, he could be sharing the starting role with Stalock similar to this season before leaving as a free agent next summer. At worst, he could find his contract bought out and his time in Minnesota over this offseason. Either way, it seems like the clock is ticking on Dubnyk's future with the Wild.
Stats courtesy of NHL.com and Hockey Reference. Contract information is courtesy of CapFriendly.