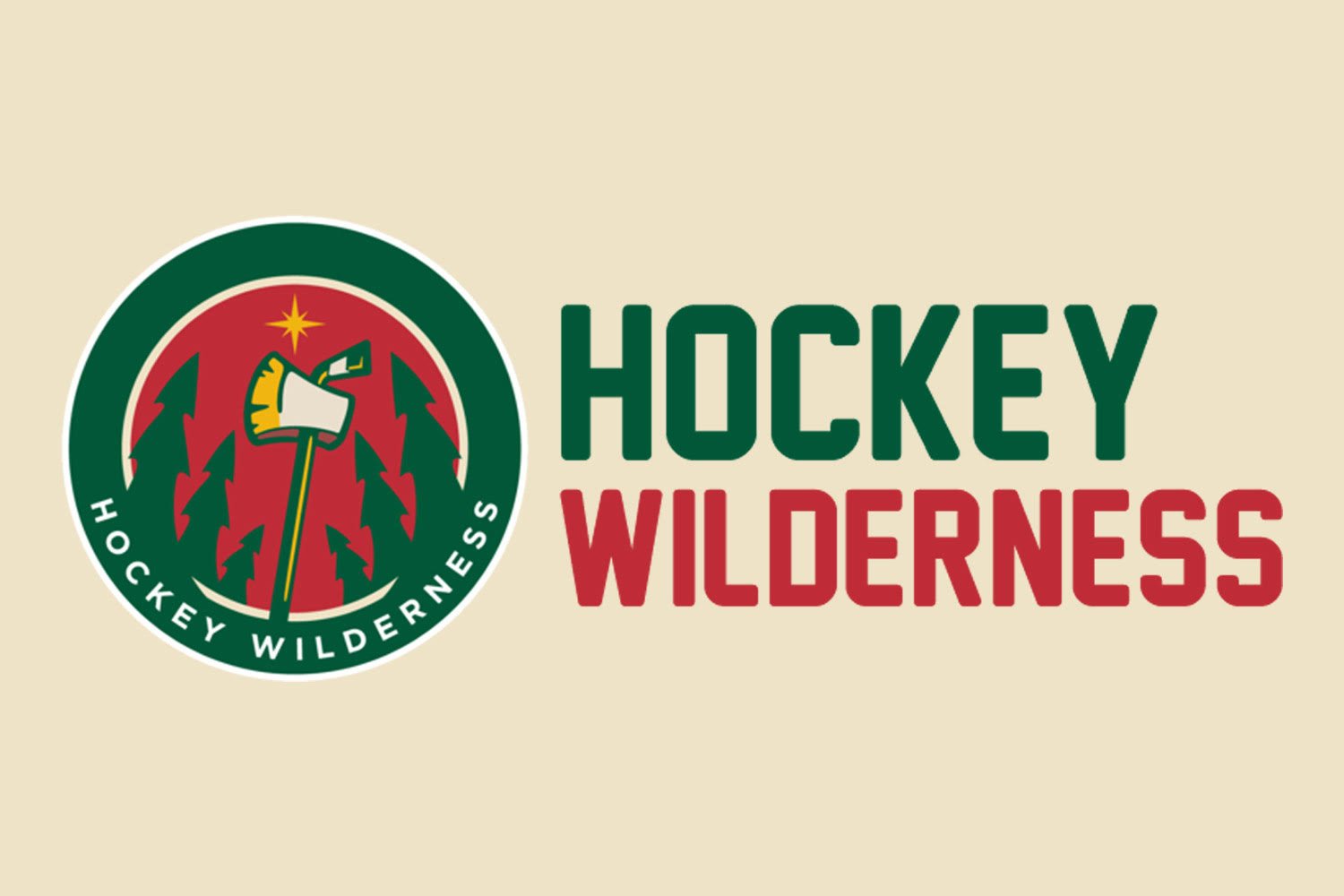 In the 2019-20 Player Review series, we will evaluate the 2019-20 performances of each member of the Minnesota Wild during the regular season. Players were evaluated based on overall performance with regard to pre-season expectations and how that player performed in their particular role.
Originally a fifth-round draft selection in 2013 by the Minnesota Wild out of the Alberta Junior Hockey League, Carson Soucy was never considered a highly-touted prospect. Yes, he had the size (6'5 and 207 pounds) to be a solid defensive defenseman as a professional someday, but there wasn't really one part of his game that stood out.
But after playing four seasons of college hockey at the University of Minnesota-Duluth, where he collected a respectable 47 points (12 goals, 35 assists) in 147 games, Soucy signed a two-year entry-level contract with the Wild on April 10, 2017. After getting into a few games at the end of the 2016-17 season with the Iowa Wild, Soucy followed it up with a very good first season of professional hockey in the AHL, recording 15 points (one goal, 14 assists) in 67 games played. And when Minnesota dealt with significant injuries to Ryan Suter and Jared Spurgeon late in the season, Soucy was called up for his first stint in the NHL, where he looked very poised for a young defenseman being thrown into his first NHL games in the heat of the playoff race.
He even got into four of the Wild's first-round playoff games against the Winnipeg Jets, and while he did look a bit overwhelmed (as did most of the team), it was understandable considering the fact that he was a rookie with only three games of NHL experience under his belt. Nonetheless, there were plenty of encouraging signs out of Soucy in 2017-18, and it was expected that he would challenge for a spot on the Minnesota Wild roster in 2018-19.
The 2018-19 season came around, and despite there being high expectations for Soucy going into training camp, he struggled in the preseason, which resulted in him being sent back down to the AHL. Certainly not what the team, and fans, had expected at the beginning of the season.
Following a rough start to the 2018-19 season in the AHL, Soucy had a really great second half for Iowa, showing just how good he could be defensively, as well as finishing with a solid 20 points (five goals, 15 assists) in 66 games.
Looking back on it, what Soucy exhibited in the second half of 2018-19 was just a sign of things to come for him in the NHL. And while nobody thought he would be as effective as he was in 2019-20 for Minnesota, the fact that Soucy came in and exceeded all expectations as a rookie blueliner, defensively and offensively, bodes very well for not only his NHL career, but the future of Minnesota's defense as a whole.
Season in review
As has been discussed, Soucy's 2019-20 season exceed expectations in every way. After beating out Iowa Wild teammate Louie Belpedio for the last spot on Minnesota's blue line in training camp — although it took a few games — Soucy steadily improved each game he played, using his size and strength to be a good presence on Minnesota's third defensive pair, even earning some time on the penalty kill and on the second defensive pairing with Jonas Brodin.
While the offensive side of his game didn't really show a lot early on, he did score his first NHL goal on a nice shot during a home game against the Carolina Hurricanes on November 16.
While offensive production will never be Soucy's strong suit, he actually produced offense at a fairly solid rate after scoring his first NHL goal, finishing with 12 points (six goals, six assists) in his final 38 games played — a 25-point pace over an 82-game season. Not bad for a third pairing defenseman with limited special teams minutes.
A big part of Soucy's game that makes him so impressive is his defensive instincts and ability to read and shut down an enemy rush. Just look at this nice play he made against Connor McDavid earlier this season. He correctly anticipated McDavid's move and put himself in the right position to force the puck off of his stick, and then sprang Ryan Donato through the neutral zone with a nice pass for an eventual goal.
There are countless more examples from the 2019-20 season of Soucy's strong defensive instincts and play in transition — both of which are key elements to his game that make him so effective on defense. Combine that with his great size, and Soucy really did show that he is a capable NHL defenseman who can play wherever he is needed, whether that's on the penalty kill or in a top-four role.
Standout moment
Aside from his first NHL goal, the highlight of Soucy's rookie season was probably the goal he scored in a game at the Edmonton Oilers on February 21. While the goal itself was nice — Soucy barely snuck it over Mikko Koskinen's shoulder and below the crossbar — the real reason this was his standout moment is because Soucy is from a small town about two hours outside of Edmonton. Lots of family and friends were in attendance that night, so it was almost a hometown game for Soucy, and it must've been incredible for him to be able to score a goal in front of all his loved ones.
Looking ahead
With Soucy's entry-level contract expiring at the end of the season, he will need to be re-signed by Minnesota. However, whether he will become a restricted or unrestricted free agent at the end of the season has yet to be determined.
As of now, the rule is that if you are 25 years of age or older, have played at least three seasons of professional hockey and still have not played 80 NHL games (regular season and playoffs), then you are classified as an unrestricted free agent, which would mean that Soucy technically would be eligible to sign a contract with any team in the NHL. But it still seems likely that the Wild will be able to re-sign him. They would just have to pay him a bit more than originally planned. So far, Soucy has played 62 NHL games, leaving him 18 games short of the 80-game threshold, and the contract Soucy likely signs with the Wild will be much different depending on if he is an RFA or a UFA, for obvious reasons.
Either way, it is likely that Soucy will return to Minnesota in the 2020-21 season — whenever that is — and look to build upon his great rookie season in 2019-20. While there currently aren't any openings for Soucy to crack the Wild's top four, depending on what moves the team makes in the offseason, he may get the opportunity to play an elevated role. And if not, Soucy will continue to be a valuable member of Minnesota's defense who can be in the lineup every game and contribute in a variety of ways.