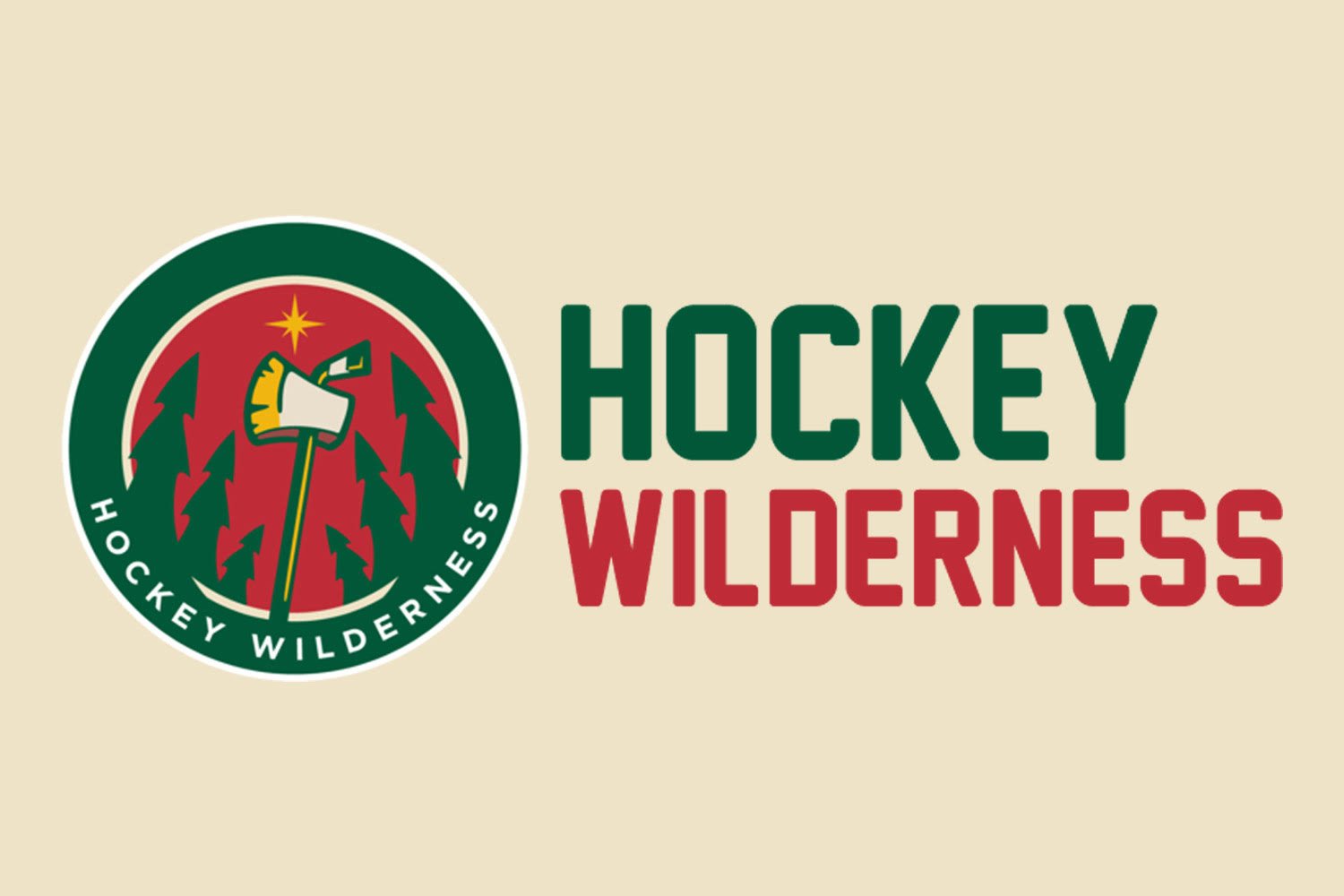 Welcome to the 2017 edition of the Hockey Wilderness mock draft. We're doing things a little differently this time around. You'll still be getting the same great draft profiles, but we've gone ahead and condensed the format to drive through all the picks in the first round in the 10 days leading up to the draft. In prior seasons we've brought you a pick each day up to the draft, but now we're bringing 3 picks each day, culminating with the 31st pick right on draft day.

Nepotism. Sometimes it's worth the hype, and sometimes it's not. Matthew Tkachuk (2016 - 1st round, 6th overall), son of former Winnipeg/Coyotes great Keith, just came off of a great 40 point, rookie season. Brett Hull (1984 - 6th round, 117th overall), son of Bobby, was a two time cup winner and 2009 inductee to the Hockey Hall of Fame. Then sometimes you get an Eric Nystrom (2002 - 1st Round, 10th overall), son of four-time cup winner Bob, who played 593 NHL games, but only tallied 123 points at the wing. Callan Foote (draft eligible), son of two-time cup winner Adam, might very well be worth the hype, and that's why I selected him at 15th for the New York Islanders in this year's mock draft.

Many drafts in the past have been predicated upon size. However, with some of the best players being under six foot these days, the skill has surpassed the brute force that hockey fans of the 80s and 90s became accustomed to. You won't see Cal complete three checks and then fight any Shanny-like players on

(they drop the gloves at 1:23), despite having two inches on his father, standing at 6'4", weighing in at 210 at age 18. The tallest players don't always make for the best skaters. The last big guy that the Wild drafted from Kelowna,

, is a part of the dying breed of the NHL enforcer. What many scouts have said, though, is that Cal has a better stick and better wheels than his dad ever did, and that's what makes him a prime target in the offensive-minded, post-lockout NHL today.

Garth Snow has spent a lot of time looking at the left side of the defensive unit, a spot he's taken 10 draft picks on in the last five drafts. The most bizarre drafts appear where Garth apparently decided "let's take them all and see what sticks". In 2015, the Islanders selected a left-handed defenseman in rounds three through seven. In 2012, Garth was at it again, alternating right-handed, left-handed every round, first through seventh. The team is a relative cluster of multi-purposed forwards, so it appears that Snow and Company have very little confidence there either. Most draft sites had the Islanders taking a forward, but New York has zero contracts to renew for players under 25, so they seem pretty set financially at the forward position. The last right-hander they took in the first round was in 2013, also at the 15 spot. To this date that pick, Ryan Pulock, has only played 16 games in Brooklyn.

On the Right Foote

Statline - GP: 71 G: 6 A: 51 Pts: 57 PIMs: 41 +/-: 39

He's right-handed and his last name is Foote. Get it? Bad puns aside, Cal was a member of one of the top five defensive teams in terms of goals allowed in the entire WHL. The Rockets were tied for 4th in total team defense (in terms of goals allowed) at 206 with league champs, the Seattle Thunderbirds. Looking at his offensive stats alone, he was fourth on the team with 57 points and second on the team with assists with 51; just 6 behind right-winger Kole Lind (draft eligible) who was first on the team in total points (79). Among defenseman on the offensive end, Foote passed Lucas Johansen, a 2016 first-rounder of the Washington Capitals, who had 41 points. If you're a fan of offensive play from your blueliners, he's looking to be a solution for the Islanders who had only five players break 40 pts this past season, one of them being former Wild first-rounder Nick Leddy with 46 (G:11/A:35).

Earlier I wrote about how Vancouver was in the bottom 20% of defensive teams, New York is just a shade above as the 22nd best team defensively. While an offensive defenseman is good, putting pucks in the net means nothing if you can't prevent the opposition from scoring theirs. One knock against Foote is that the B.C. division of the WHL was last in terms of goal scoring with 229.9 average goals per team (not counting Kelowna, who was 3rd in the league in scoring with 283 GF). The top five teams in terms of goals scored looks like this:

As far as hockey analytics go, defensive scoring should focus more on ice time (something not released by the WHL) than things like +/-, but when looking at a potential "top-pairing defenseman" in the words of Ben Kerr, the offensive-minded junior leagues, +/- might make a slight difference. Against the top five teams that Kelowna played against, the statline is adjusted to look as such:

GP: 12 G: 1 A: 12 Pts: 13 +/-: +6

It's a pretty small sample size of just 12 games, which is made worse when Kelowna played in such a defensive-minded division like B.C. (3 of the top 5 in GA came out of the division). However, there are two games that stand out against these top teams that stand out. Despite the offensive success of three points (G:1/A:2) in a game against Medicine Hat, Foote posted a -2. In a game against Lethbridge, Foote tallied three apples for three points, but came away even in +/-. Of the twelve games, the defenseman born in Englewood, Colorado played in five games where he scored a point but ended the night at zero or on the minus. This isn't to suggest that he's a defensive liability, but it goes to show that scoring isn't everything.

However, there are some saving graces, especially if you're looking at defensive statistics like shots against. If you're a big grit/Torts guy, blocked shots is something that raises eyebrows. Blocked shots is also something that isn't recorded in the WHL, but shots on net is which allows you to make some deductions. Of the top five defensive teams in terms of GA and goalies with similar games played, only Carter Hart (Philadelphia Flyers 2016 - 2nd round, 48th pick) of the Everett Silvertips saw less shots attempts than Michael Herringer (undrafted). Rylan Toth (undrafted) of Seattle saw 24 more shots than Herringer in three more games played. The point here is that of the eight goalies who played 53 to 58 games, only one team saw less shots on net than Kelowna, and it shouldn't be a coincidence that Everett was the best team in terms of goals against. Though Foote isn't listed as a shot blocker, his defensive unit kept pucks from getting to the net, and that is something to keep in mind.

Film School

This is where things get a little dicey if you're looking at defensive prospects. When looking at the film, you can't really tell if Foote is a stay-at-home defenseman that you'd want. Think along the lines of Olofsson, who's blueline presence improved while in Des Moines. What you can see, though, is Foote's offensive prowess. He's got the size and power to clap some from the blueline, but he also has the vision to hit teammates for scoring opportunities, something apparent in his 51 assists this season. In the first minute of the video, however, you see him get deked, hard, by a Prince George forward. He does find the open sheets to come in closer to take higher percentage shots. That being said, if there is a hard enough rebound, he'd find himself out of position to defend an opposing rush. Other times in the highlight, he is so far forward, you'd think he was a left-winger, but he also has the stick skill to go with it:

How He Fits with the Wild

The best player to compare Foote with on the Wild is probably Matt Dumba given his role as a first round pick and a defenseman playing in the WHL. Dumba's best season for Portland was a 57 point year (G:20/A:37), but what Dumba showed in scoring ability, he lacked in moving the puck for other scoring opportunities, something that Foote excels in. As far as size, there really isn't a comparison to a blueliner within the Wild system. At age 18, he's already taller and heavier than any Wild defenseman who played on the 2016-17 roster. Add that to his stick handling and his skating ability, he really is a high value prospect.

However, there is a little suggesting his value at stopping the rush. Reilly and Olofsson have developed their skills at staying home and creating scoring opportunities by making good passes from the point; the importance is in keeping solid defensive positioning while still being able to find the scorers sheet. Both prospects also balanced in their abilities to both score goals and generate scoring opportunities for teammates. If you're a GM like Fletcher, or Garth Snow in this situation, you want to "get a guy who can do both".

How Could the Wild Get Him?

Trade. The only way to get the 15 spot for Minnesota is to talk turkey with Garth. So far, Snow has reported to Arthur Staple at Newsday that the Islanders are in talks with Andrew Ladd and Johnny Boychuck to waive the NTC in their contracts in order to make some kind of deal with either Vegas or a team before Vegas pilfers the thirty existing franchises.

Boychuck is a 33-year-old defenseman that is being paid $6.0 mil through 2022, so Minnesota should not be looking to take on that cap hit with their own worries this off-season. Same goes for Andrew Ladd. The price and length would be too much. The only way to get to the 15th spot would be to trade draft picks for a draft pick since New York only has $2.0 mil in cap space with which they need to negotiate with Calvin De Haan. Picks-for-pick seems to be the only reasonable way to deal with getting to that draft position given that both franchises have cap issues to deal with. Otherwise, there's always free agency. Woof.