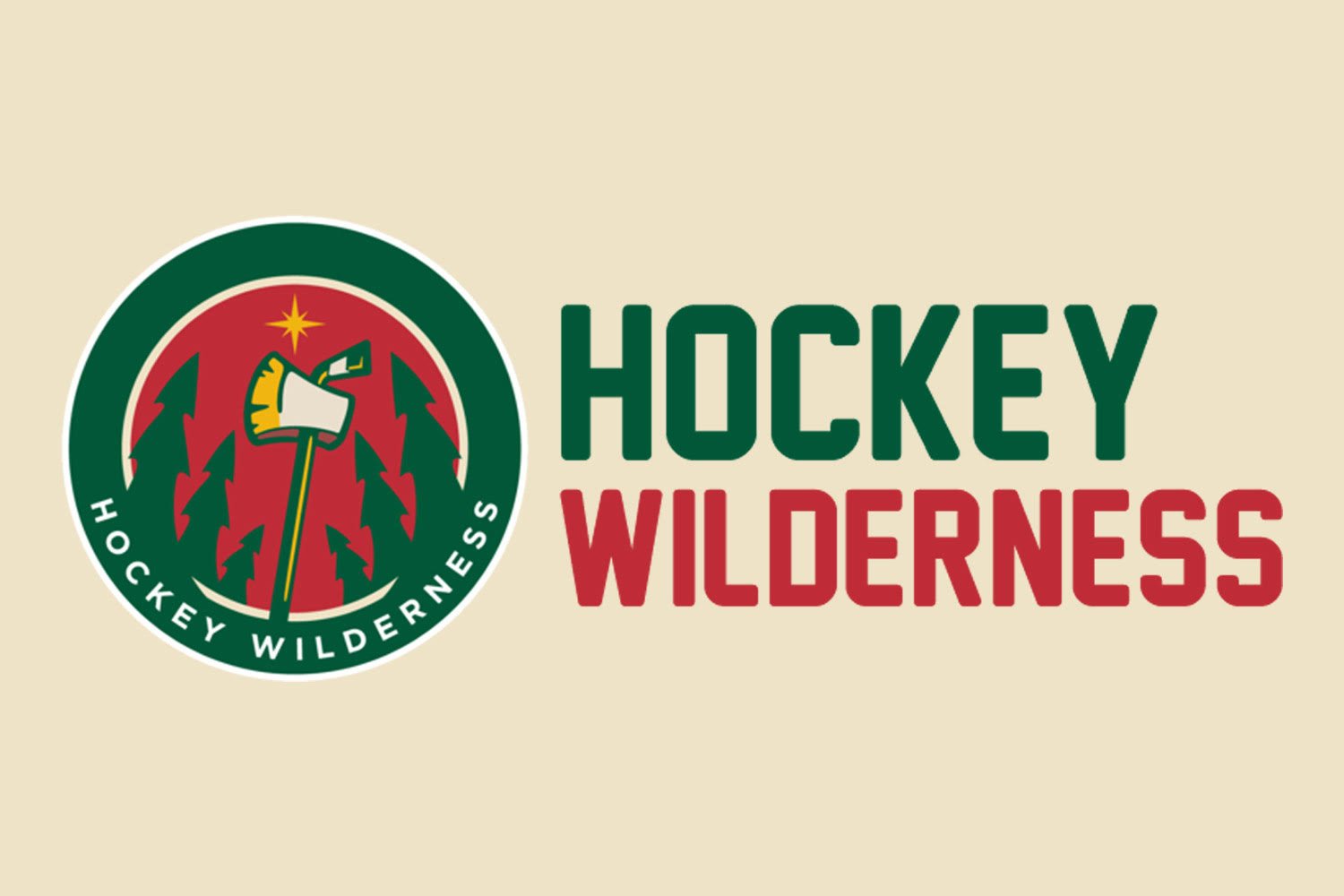 Welcome to the 2017 edition of the Hockey Wilderness mock draft. We're doing things a little differently this time around. You'll still be getting the same great draft profiles, but we've gone ahead and condensed the format to drive through all the picks in the first round in the 10 days leading up to the draft. In prior seasons we've brought you a pick each day up to the draft, but now we're bringing 3 picks each day, culminating with the 31st pick right on draft day.

I went with Cody Glass for the Vancouver Canucks at the five spot because "Glass" rhymes pretty closely with the way Jim Benning has decided to run his franchise as of late. I'm kidding. Let's not burn any cars over this. However, in the position of taking a potential franchise-changing player in the top 10, Cody Glass might provide the Canucks with some answers. One of which would be how he scores...a lot. 94 points to be exact in this past season. With this year's first round chock-full of centermen, its never a bad idea to add a little more depth for when Horvat gets paid this summer or with whatever Sedin it is slowly aging out. His universe is also inextricably linked to the last center Vancouver took in the first round: Jared McCann.

Initially, I wanted to take a defenseman since the Canucks currently have five under contract for next season at the NHL level after being in the bottom 20% of teams defensively. They have six left-handed defensemen waiting in the wings to the right-handed's two with Utica in the AHL. One site listed right-handed Cale Makar (Brooks - AJHL) as an option; a league champion and member of a few top 10 draft lists. Another listed Miro Heiskanen (HIFK U20 - Finland), another lefty. However, Benning & Co. signed Philip Holm fresh off his performance at the IIHF World Championships to a relatively safe contract for a 25-year-old D-man. So, offense I went. I think if you beef Glass up a little bit, he has the skill set to make it out of Portland/Utica early and make an impact with the Canucks sooner than later. Vancouver still has a lot of other problems to address though. Still, Cody Glass is a perfect top-five-pick for what the organization needs: a player to set up scoring opportunities for an offense that was second to last in 2016-17.

The Glassman

He's a top 10 draft consideration on most scouting sites, the leading scorer for the Winterhawks last season, and has developed his positioning instinct greatly over the course of the season. Jeff Marek of Sportsnet noticed his evolution of his hockey smarts, saying that he went "from way back of the pack to a top-five position". There was a learning curve, and Glass has seemed to find it and excel past it. Sometimes words can just come off as filler and the truth is usually in the film:

Statline (Reg Season) - GP: 69 G: 32 (9 PP) A: 62 (18 PP) Pts: 94 (1.36) PIMs: 36 +/-: 31

Before breaking down the film, you could consider some of these stats. Individually, Glass was the only 18-year-old to crack the top 10 in assists with 62; tied for 7th with Steve Owre (undrafted). Only three others ahead of him had previously been drafted: Mathew Barzal (New York Islanders), Sam Steel (Anaheim Ducks), and Adam Brooks (Toronto Maple Leafs).

In terms of total points in the league, he finished 7th again with 94; tied with Mason Shaw (draft eligible) who is currently ranked the 64th best prospect/32nd best center by Jeff Marek. He finished ahead of another draft eligible center, Morgan Geekie, who was tied for 9th and ranked as the 45th best North American prospect by Scouting Central. The center from Winnipeg also finished ahead of Calgary's 6th round pick last year, Matthew Phillips, who was also tied for 9th in scoring. The only two draft picks to finish ahead of Glass in points were, once again, Barzal and Steel.

Though Portland finished 4th in the U.S. division, the competition amongst teams was tops in the WHL; all but one team finished with more than 80 points. Everett won the division with 44 wins, beating out eventual playoff champion Seattle by just two regular season points. However, the team facet that I'm most intrigued by when assessing Cody Glass is his performance against to top defensive teams, which I've used team goals against as the chief factor. After looking at season totals, they look like this, with two divisional opponents in the mix:

Sometimes players pick on the weaker teams. They should. If you have a sieve in net, expect to get scored on. However, an recently turned 18-year-old scoring against top defensive units is what makes him a top pick for an organization. Of the 2016-17 schedule, the Portland Winterhawks played 34 games against these top five defensive squads, for roughly half of Glass' games played (49.3%). If just taking into account the top 5 stalwarts of the league, Glass' statline still looks like this:

G: 12 A: 29 Pts: 41 (1.21) +/-: 14

Of his totals, over a third of his goals came against the best defensive teams in the WHL (37.5%), nearly half of his assists (46.8%), nearly half of his total points (43.6%), and nearly half of his total +/- (45.2%). In other words, against the better teams in the league, the young centerman barely blinked and remained more or less consistent in his play. His best performance came in a game

where he tallied 5 total points (2G/3A) with a +/- of +3. Sure, he took a bit of a dip in terms of point-per-game production (-0.15), but when looking at purely numbers, the kid is as consistent as you want in a junior player. This is especially true when he's the guy running your offense.

Film school

Watching the film, the breakdown is pretty simple. He isn't afraid to play the corners, which is where is experience as a right winger can come in handy (he wins puck battles too). When trailing advancing forwards, he's mindful of his spacing to open up passing lanes; he scored a ton from the slot this way. You can see a few times he uses good footwork to not get overzealous when attacking the net, so the additive of poise is there. He also gets a few Sidney Crosby-esque goals by parking next to the far post on netminders awaiting a soft rebound or a well-placed pass. Glass adds a decent release when he has the opportunity, has can score on the backhand. You really can see his 6'2" size amongst the other players and he'll play in front of the net when asked. If looking at finesse, he'll find the small openings:

Admittedly, some of his assists are more a point of luck and less about how he sets up the offense, but the does have the ability to use wide sheets of ice for tape-to-tape passes. Jeff Marek notes his ability to open the ice up for his linemates to create scoring opportunities (he had 62 assists after all). At 6'2", 180, he looks to be an imposing force if he puts on a little more weight to add a bit of intimidation at the dot.

How He Fits in with the Wild

If Chuck Flectcher had the opportunity to take Glass at 5, the room should have a resounding "yes". Even if you wanted to argue that Minnesota doesn't need another depth center, look at what the Wild have done with Luke Kunin in Des Moines, another top 15 pick (in 2016) that a lot of Wild fans are excited about. Kunin was a great offensive mind while captaining the Wisconsin Badgers at center and with the USA junior squad before making his professional jump. Despite being drafted as a center, Fletcher and the powers that be decided to try him out at the wing, at least for now in Des Moines. It is possible that the Wild have been trying to make his transition to professional hockey easier by giving him a role with less positional responsibility. In other words, build his confidence with goal scoring now and worry about developing his center position later.

Lalonde used Kunin on the power play right away, recognizing his ability as a playmaker on the advantage, something that Glass looks capable of doing as well while on the peepers in Portland. One thing that wasn't apparent in the film was speed, something that Kunin would beat him out on. However, I think Glass looked better at winning puck battles, which is a better quality to have if you're beating your opponents to the pu. Organizationally, center depth is always an important part of an offense, having a player with experience at more than one forward decision might make it easier for Hockey Ops to decide where they want to play him.

How Could the Wild Get Him?

There have been a lot of recent rumblings about Jonas Brodin or Matt Dumba being moved before the expansion draft and the amateur draft. Vancouver needs as much help as they can get on defense, despite signing Holm. With Vegas already offering up their 6th spot in exchange for defense, maybe Benning would want to do something similarly? Vancouver has a few rookie contracts expiring that they need to sort out, namely Horvat's. Dumba's remaining year at just $2.2 million would be a bit more enticing than taking on Brodin's four remaining years. However, Brodin was paired with recently signed-Holm at the Worlds. Chemistry should count for something, right?

Unless it's an inflammatory trade on the part of Fletcher to move into the top ten, don't expect to see Glass on the Wild's radar until his contract is up. If the two pennies I'm rubbing together in my pocket are worth anything, let Minnesota sort out the center position by developing what they already have. Kunin is something special and Joel Eriksson Ek is already making some noise. Fletcher should use Minnesota's 3rd round choice to try and find some more defensive depth since their last third round D-man, Louis Belpedio, didn't pan out enough in the NCAA to garner a pro contract. With Oloffson and Reilly primed to take on their first moves at becoming regular NHL blueliners, the farm is looking pretty barren if they don't work out.