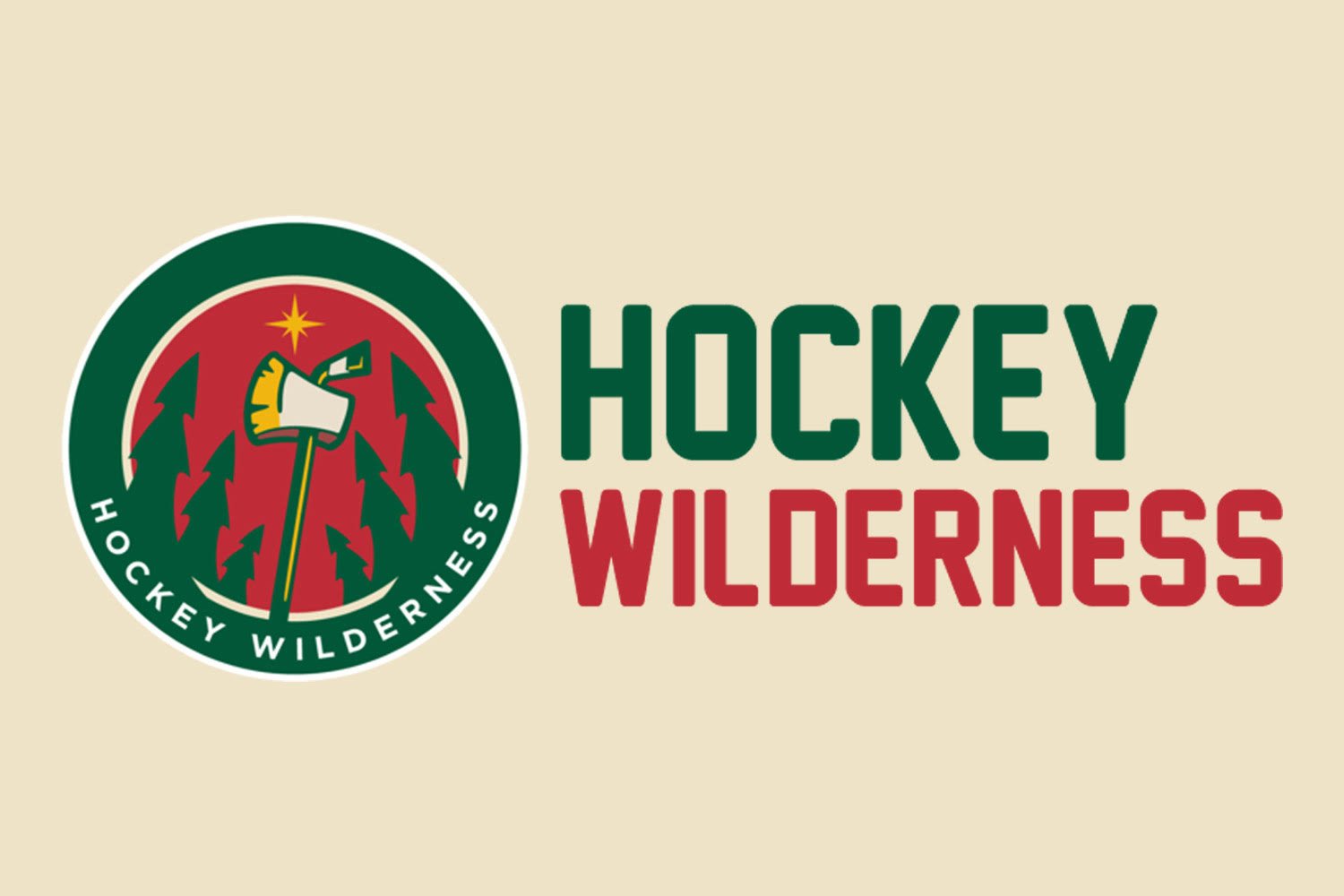 Welcome to the 2017 edition of the Hockey Wilderness mock draft. We're doing things a little differently this time around. You'll still be getting the same great draft profiles, but we've gone ahead and condensed the format to drive through all the picks in the first round in the 10 days leading up to the draft. In prior seasons we've brought you a pick each day up to the draft, but now we're bringing 3 picks each day, culminating with the 31st pick right on draft day.

It's not an uncommon opinion that once you get out of the top 10, everything else tends to be a crap shoot when taking a day at the NHL draft (unless you're

). As a perennial playoff contender, the Canadiens have consistently drafted late in the first round, only having drafted in the top 15 four times since 2007. With Marc Bergevin blowing on my dice, I've decided to take big man Isaac Ratcliffe from the Guelph Storm in the O with the Habs 25th pick.

A common theme among my picks has been the size of these 18-year-old "kids". Standing at 6'6" and weighing over two bills, Ratcliffe is definitely an imposing teenager. However, size isn't everything in today's NHL, which is predicated upon speed and hands over forceful collisions. Just because you're intimidating standing next to somebody during a face-off doesn't mean you're going to catch the little guys whizzing by and making mince meat of netminders. Some players over 6 foot skate like Zdeno Chara, others skate like John Scott. Dan Stewart, scouting director for Future Considerations, called Ratcliffe "tall and gangly" despite his program ranking Ratcliffe 23rd in their Spring assessment. However, another word that makes some 90's hockey aficionados ears perk up is the superlative of the "power forward".

Normally it's a basketball term, also reserved for guys that are above average in height and size. In the NHL, it's synonymous with Eric Lindros (1st overall - 1991), Keith Tkachuk (19th overall - 1990), Joe Thornton (1st overall - 1997) and Ryan Getzlaf (19th overall - 2003); guys that can put the puck away just as well as they can put you in the boards. Not suggesting that Ratcliffe is a future hall-of-famer, but looking at Getzlaf and Tkachuk's draft position, he might be worth taking in the first round; perfect since his draft rankings range from 20th to 40th overall. As for the Canadiens, Dominic Tiano of the OHL Writers described Isaac as a "physical beast who can play a very mean game," praise that could mean a potential "gritty" line with Andrew Shaw at center and Ratcliffe playing on the wing.

The draft sites were all over the place when trying to find a fit for Les Habitants. Some saw Conor Timmins, a right-handed defenseman, as an asset. Others picked forwards like Robert Thomas (not of Matchbox Twenty) or Maxime Comtois, a Québécois left-winger from the Q. Looking at Bergevin's draft history, the Canadiens have taken at least two centermen in every draft since 2012 (save 2014). Their roster is a cavalcade of multi-purpose forwards, with four (assuming they re-sign Galchenyuk) on the NHL roster. The last time Bergevin picked a left-winger in the top three rounds was Artturi Lehkonen at 55th in 2013, who just played his first professional season in NHL to the tune of 28 points on bottom six minutes. The last time the Habs scooped up a left-winger in the first round was Pacioretty in 2007. It's been awhile, so it should be time for le Bleu-Blanc-Rouge to develop the left side within their system.

Isaac's Storm

Statline - GP: 67 G: 28 A: 26 Pts: 54 PIMs: 65 +/-: -2

If looking purely at the numbers, Ratcliffe enjoyed a lot of success in his second full season with Guelph, increasing his point per game average from 0.28 PPG to 0.81 PPG. He was second on the team in total points, just one behind 16-year-old defenseman Ryan Merkley (Draft Eligible - 2018). Ratcliffe did lead the team in goals, two ahead of right-winger Givani Smith (2016 - 2nd Round, #46, Detroit Red Wings). With Guelph finishing as one of two teams with under 50 points in the entire league, Ratcliffe provided some much needed energy in what was a doldrums of a season in the Midwest Division.

Once again, it's good to look at how Ratcliffe performed against top talent within the OHL. According to Rob Vollman, the OHL was ranked the best development league in the Canadian junior system, carrying a 0.30 point translation factor against the NHL, compared to 0.29 in the WHL and 0.25 in the QJMHL. In other words, the WHL made up some ground, but the O is still tops in Canada. That being said, here are the defensive rankings in terms of goals allowed in the league:

In judging the defensive capabilities of the Midwest division, it should come as no surprise that Guelph struggled in statistically the best division defensively (220.2 GA avg) in a division that was also a league best in scoring by an average of nearly thirty goals more than the next division (270.2 GF avg); comprised of the league Champion Otters and semi-final participant Owen Sound. Against the best defensive teams in the league, Ratcliffe's adjusted stats look like this:

Statline - GP: 25 G: 7 A: 7 Pts: 14 +/-: -5

The increase in minus comes from a few things. 1. Some of the same defensive stalwarts were also some of the highest scoring teams in the league, 2. Ratcliffe was a consistent member of a penalty killing unit that was 5th-worst in the league (77.9%) and surrendered the second most power-play goals in the league. It's a safe assumption that Ratcliffe isn't being eyed by any NHL club in terms of his defensive prowess. Jarrod Skalde most likely needed bodies to fill positions, and Ratcliffe's was one of the more physical ones.

In terms of offensive production against the better defensive teams, Ratcliffe's point-per-game total takes a dip from the 0.81 PPG on the season to a still decent 0.56 PPG. He had the most success against Owen Sound, scoring 3 goals and adding 5 assists, though with a -3 overall. He played his worst against London, posting only 2 apples over six games and a -3; both assists coming against the Knights in their final meeting of the regular season. However, if looking only against the Midwest Division members in the "top" defensive category, Ratcliffe's PPG total jumps up to 0.63 PPG. In other words, as a winger on a struggling team, Montreal's potential first rounder held his own, and quite well.

Film School

Once again, the sheer size of Ratcliffe appears to be more of a focus than his actual skill set. His release is nothing special, but that is something he still has time to work on in the OHL before trying to dupe professional netminders. If you're hoping for a slapshot to match his size, you're going to be be left disappointed as well. When he is in open space, it is hardly a situation of corralling a pass with a quick flick of the wrist in mind. That being said, he has an excellent presence in front of the net in both screening goaltenders and having an eye for finding the loose puck in a scrum. The knack for making plays in the "dirty" areas makes his ability to use his size much more appealing than just being a screening dummy. Sometimes he will surprise you with his hands, though not often (at least for now):

It's safe to assume that he will make his money by playing where others can't or won't rather than by streaking along the boards and making a few moves to put the puck away. Though, that is not to say there isn't the potential to expand the 18-year-old's offensive skill set.

How He Fits the Wild

Sometimes I feel like comparing a late first rounder to a proven NHL forward isn't fair to either party, so I tend to look at what Minnesota has in the system. If you're looking at sheer size, Ratcliffe matches up well on the left wing with Jordan Greenway (6'5", 230) who is still playing in Hockey East with Boston University. If looking at strength of scoring, Vollman has Hockey East at 0.38 adjusted point shares with the NHL compared to the OHL's 0.30. Ratcliffe is also like Greenway in that his national program has come calling a few times for his services, though for team Canada. The other big man in the system is Alex Tuch, on the right side, is the other size comparison (6'4", 222) and also a U-18 national team member. The difference in that Tuch and Greenway are more known for their touch rather than their front-of-net presence (though Tuch did well at doing so when called upon by Lalonde in Des Moines).

With regards to offensive production at the junior level, there are very few members of the current Wild roster that scored more than 50 points in "amateur" hockey. Statistically speaking, Ratcliffe is more balanced than the 100+ point, assist-heavy junior seasons of Jason Pominville who was drafted in the second round. Comparing Ratcliffe to Parise statistically is both heresy and moot considering size and overall style of play.

Fletcher has been drafting size in the forwards because Minnesota is lacking size in the forwards. Even their defensemen are a bit on the small side (look at Dumba). While Lalonde is trying to get players to sit in front of the net like he has tried with Kunin and Tuch, Minnesota lacks that front-of-net presence to fluster some of the best goalies in the league. An asset that is huge come playoff time.

How do the Wild Acquire Him?

There has been some noise about Ratcliffe dropping down in the draft, but that only extends into the second round; another round where Fletcher & Co. do not currently have a pick. If he were to slide to 85, of course Minnesota should take him, but most scouts have him in the top 50, more towards the top 30. Once again, you'd have to fire up the old trade machine if you don't want to wait until his contract/contract rights expire.

The only parts that Minnesota seems to be interested in dealing are the defensive pieces, namely Brodin or Dumba. The only problem with trying to trade defense to the Canadiens is that Montreal currently has five defensemen under NHL contract, two RFAs under 25, and eight prospects waiting in the wings for their shot at the Bell Centre. With money coming to Nathan Beaulieu (career high in points as a top 4 defenseman) and Alex Galchenyuk (a 40+ point producer in the last two seasons), I wouldn't expect Montreal to take a bite at Brodin's contract, but maybe Dumba, who might be well worth a late first round pick in terms of contract value and skill for a team who's primary defense is named Carey Price.