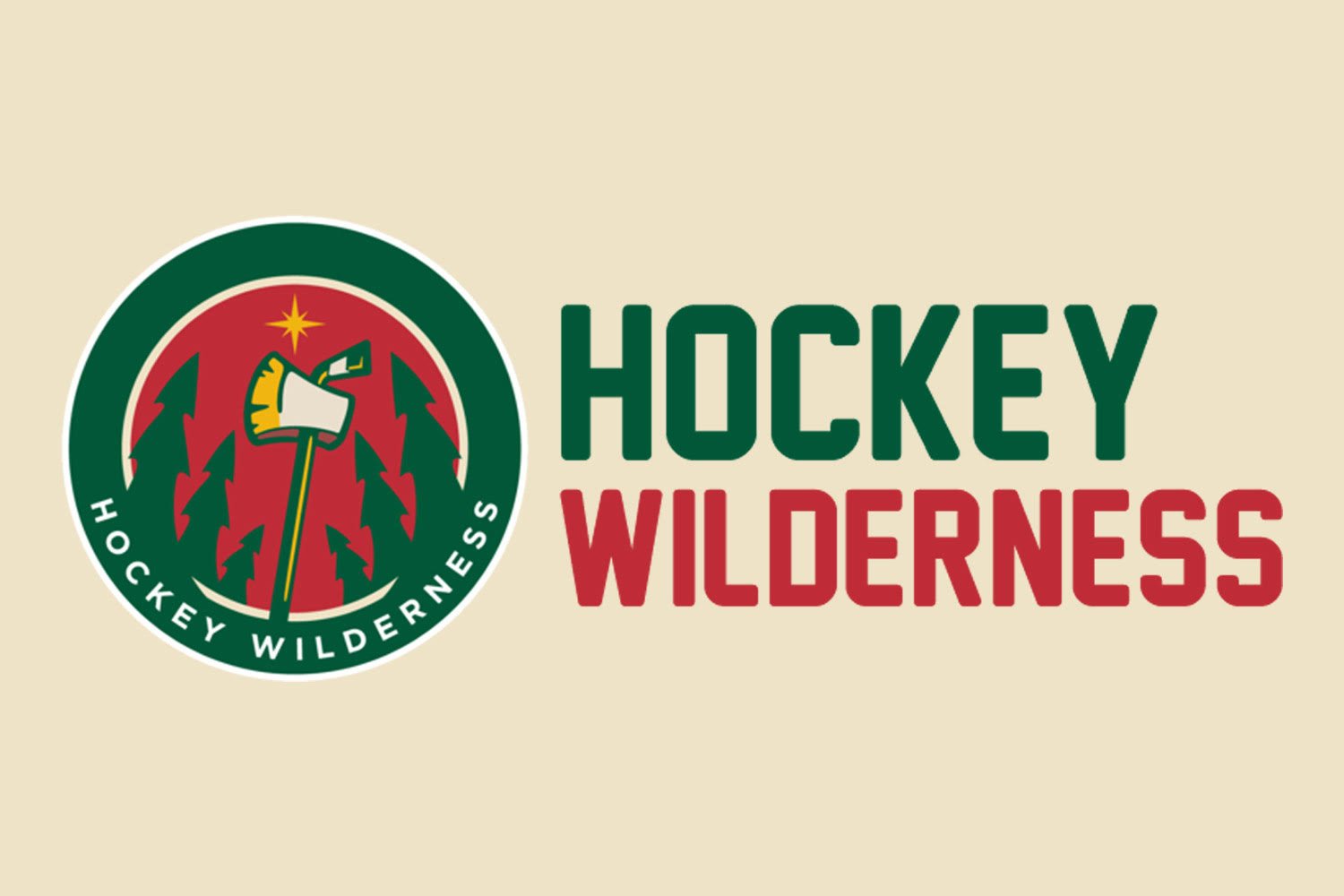 Not anymore. The Wild have been the hottest team in the NHL over the last month, as Devan Dubnyk has been an unlikely savior for the Wild. Still, the Wild are still two points out of a playoff spot, competing with about 4-5 other teams for 3-4 playoff spots. Not an easy feat, especially since every team in the Central Division thought, "You know what we need? To make this division even more of a nightmare."
These moves are probably giving the Wild some motivation to make another upgrade. If those moves aren't enough to motivate them, the knowledge that a team like Calgary, Los Angeles, or Vancouver could make a move of their own might be.
Now that Dubnyk is here, and apparently a superhero, what's the Wild's biggest flaw as a team? Lack of defensive depth. I can't see any deal that includes shipping out a Brodin, Scandella, or Spurgeon out improving the team's defensive depth to any meaningful degree.
Not only does it not make sense as a roster standpoint, but in terms of value, they're sky-high now. Brodin is 21, and Scandella and Spurgeon will both be 25 at the end of this season, and they're blossoming into excellent Top-4 options that complement each other. Add up the fact that Spurgeon is signed until next season (where he'll be under Wild control), and Brodin and Scandella are signed long-term, I'd say they're untradeable.
Niederreiter deserves better than what he's gotten. He gets unfavorable zone starts, unfavorable assignments, and unfavorable minutes. Despite this, he trails only Pominville, Parise, and Koivu in FF Rel% (meaning that the Wild out-chance their opponents when he's on the ice), and his scoring numbers aren't far off from what they were last year, when he got considerably more offensive zone starts.
But is he ever going to get a chance to show he can be a Top-6 winger here? After Zucker went down, Nino looked primed to step right into Zucker's role, which he did. For about, what, two periods? Yeo breaking up the Nino-Koivu pairing was disheartening, especially since they've controlled over 60% of shot attempts when together in the last two seasons. Will Yeo ever come around on Niederreiter? We hope he does, but if they trade him, he needs to get significant value back.
These are the best assets the Minnesota Wild have to offer in their farm system. After graduating most of their young depth to the NHL, there's not too much left over in terms of high-upside, good-probability players. In the short term, this doesn't seem like much of a problem, but down the road?
I'm finding myself liking Coyle's game a lot this season. He's frustrated many with his lack of substantial improvement, but other than shooting less than he did last season (which could be merely a product of his deployment), he's made all-around improvements. He's scoring more frequently than he did last season, and his possession numbers have improved quite a bit.
That said, while I would be afraid of Niederreiter, Zucker, or Granlund going to another team and blowing up, I don't have that fear with Coyle. Coyle has a low floor, at worst, he's going to be a high-end third-liner, but I don't think his ceiling is as high as the three I just mentioned. That's not to slight Coyle, a team needs players like him to win. But in the right move, he's tradeable.
Nothing about Fontaine's game seems to stand out to people, but here's a list of Wild players (400+ minutes) with a higher 5v5 Points per minute: Zucker, Parise, Pominville. He's done this with, by far, the worst zone starts and teammate assignments of any Top-9 option on this team.
Despite this, he never seems to get an opportunity to get a run with the Top-6, or even the Top-9. Fontaine's been a healthy scratch at times this season, even while playing well, and the Wild were perfectly willing to healthy scratch him in the postseason last year, even though it meant risking losing him as a UFA. The Wild haven't seemed to value Fontaine all that much, but if another team values Fontaine properly, he's tradeable.
Erik Haula
It's an understatement to say Haula has been very disappointing this season. Whether the reason is rooted in a head injury sustained at the World Championships last season, or something else, he just hasn't shown that he can be the dynamic, speedy two-way player he was last year. As a result, he's been a popular, expendable name to throw around in trade rumors.
It is for that precise reason, however, that the Wild should keep Haula in the fold. There's absolutely no way that a team is going to see Haula's 5 goals and 3 assist and will be willing to pay anything resembling full value for him. Seeing as the Wild will have him under team control as a Restricted Free Agent in the offseason, the Wild would be very wise to keep him.
Mikael Granlund
Granlund has been just as, if not more disappointing than Haula this season, when you consider the expectations and opportunities laid on Granlund. He's been in a top-line role most of the season, playing significant amounts of minutes with Parise and Pominville. Yet, he has only 20 points in 41 games.
Granlund may carry some value based on what he was able to accomplish last season, and his pedigree as a first-rounder. The Wild and Granlund haven't hashed out a long-term extension as of yet, and Granlund's health woes and disappointing play can't have inspired confidence in Granlund.
Could Granlund perhaps fetch good value at the deadline? Perhaps. There may be teams out there who'd like to take a chance on the young center, as his scoring potential is still very much there. But as disappointed as I am in Granlund's season, I'd be very hesitant to move him out. Much like Haula, his value is relatively low, and like we saw with the Nino Niederreiter trade, making an impulsive decision on a potential young star can turn out to be incredibly disastrous. If the Wild were to make this move, it'd only be smart if they were absolutely certain about Granlund. There's no rumblings the Wild are considering moving Granlund, and as of right now, that's the right move. Particularly since you don't have a lot of center depth, you gotta keep him. For now, at least.