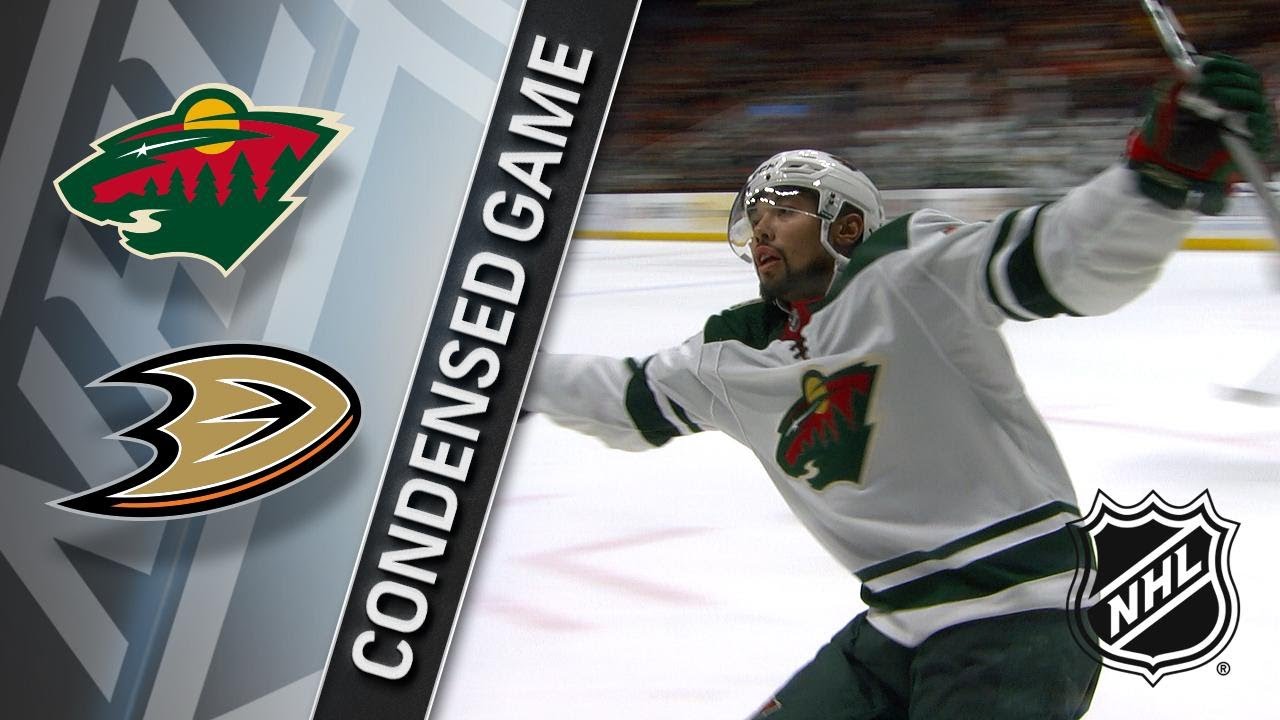 The Minnesota Wild wrap up their five-game homestand with a matinee against the Anaheim Ducks. Minnesota will try to rebound from a 5-2 loss to Alex Ovechkin and the Washington Capitals last time out.

 

It's the second game between the Wild (31-20-6) and Ducks (28-20-11) this season. The Wild won in overtime, 3-2, in Anaheim during a west-coast swing in early December.

 

The Ducks are coming off a win over Chicago in which they scored three unanswered goals, snapping a two-game losing streak. The Wild have been up and down and will head out on a three-game New York road trip after the game.

 

Wild points leader Eric Staal is riding a five-game point streak, his longest such stretch of the season with four goals and two assists in that time. If he adds two more points, he'll reach the 900-point milestone in the NHL. He has a goal in four of his past five games.

 

Mikael Granlund leads the team in the category of power-play points with 17 after an assist against the Capitals. He's been a helping machine lately, with 17 points in his past 17 games and 13 of those have been assists.

 

With his 100th career goal on Thursday, Nino Niederreiter became the first Switzerland native to reach the milestone. He's also closing in on the century mark for assists (97) and doubling it with points (197) in his career.

 

Defenseman Gustav Olofsson, who's seen more action with the absence of Jonas Brodin, has recorded four assists in his past five games. Veteran defenseman Ryan Suter leads the way with assists; he reached No. 30 for the season on Thursday.

 

It marks the ninth time in his past 10 seasons that he's hit the 30-assist mark in a single season. He ranks ninth among NHL defenseman in assists.

 

Rickard Rakell leads the Ducks with 22 goals and 46 points. He's followed by Adam Henrique and his 18 goals and 18 assists. Veteran player Ryan Getzlaf is the team assist leader with 28; he's tallied just seven goals this season. Getzlaf has 34 points in 40 career games against Minnesota.

 

Goaltender John Gibson is 3-1-1 with a 1.52 GAA, .952 save percentage and one shutout in six career starts facing the Wild.

 

With the last loss, the Wild's 13-game home point streak ended, but they're still one of the best home teams in the league with a 20-5-5 mark at Xcel Energy Center. Since Nov. 9, they're tied for fourth in the NHL in victories and tied for fifth in points in the NHL with a 26-13-4 record.

 

Wild coach Bruce Boudreau goes from facing one former team to another. He was behind the bench for the Ducks in parts of five seasons from 2011-16, winning four consecutive division titles.

 

Anaheim forward J.T. Brown is a Burnsville native and skated with the University of Minnesota Duluth for two seasons from 2010-12. The 27-year-old right winger has two goals and five assists this season.

 

Injury list:

Jonas Brodin (surgery on left hand), 4 games

106 total man games lost

 
Never Miss an Episode of Giles & The Goalie!