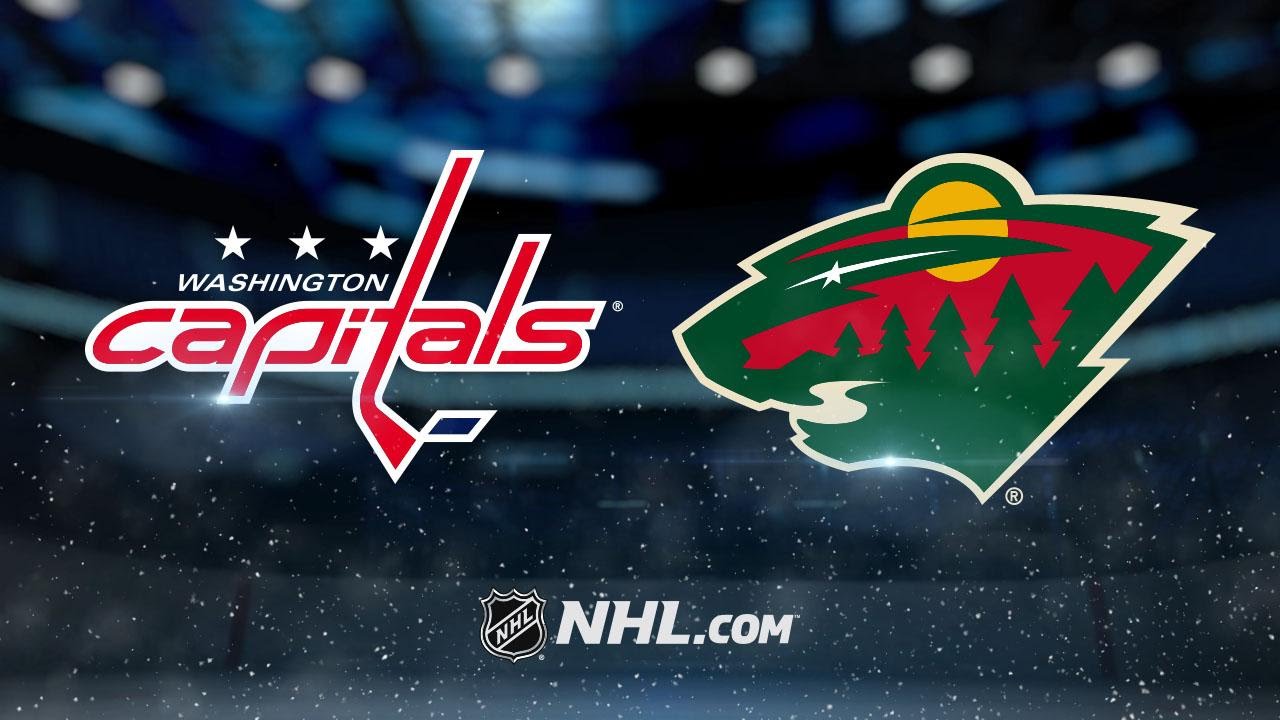 Snapping the Minnesota Wild's 13-game point streak at home was the Washington Capitals on Thursday night by a 5-2 margin. After a scoreless first, the Capitals dominated the final 40 minutes and were able to steal two points from one of the NHL's best home teams.
Onto the gif recap.
First Period
Yeah...about that. It was a rather uneventful first period, as both teams felt each other out.
So to make up for the lack of highlights, here is a Jaromir Jagr -- noted Washington Capitals legend -- tribute video in celebration of his 46th birthday on Thursday.
Second Period
Fifty-nine seconds into the second period, Tom Wilson -- the guy who Washington for some reason protected in last June's expansion draft -- comes up the wing and catches Devan Dubnyk by surprise with a shot through Jared Spurgeon's legs. Result: 1-0 Washington.
Alex Ovechkin. You may have heard of him. One of the greatest goal scorers in the history of the NHL.
Well, apparently the Wild defense does not think much of Ovechkin, as he skates right off the bench and gets the puck in a prime shooting area. It is the 592nd career goal for 'The Great Eight'.
It's 2-0 Washington, and we aren't even to the first TV timeout of the second period.
Yikes.
Wild are able to generate some looks in the second, but they can not get one past Phillip Grubauer. Washington takes the most dangerous lead in hockey into the intermission.
Third period
Just 2:29 into the third, Andre Burakovsky comes right up the ice out of his own zone and scores. Not another good-looking goal allowed by Dubnyk, who was a bit off tonight for Minnesota.
The beloved hockey boy, Nino Niederreiter, tallies his 100th career NHL goal to get the Wild on the board. There's still 15 minutes and change to play after this goal, so you were probably thinking 'there's a chance.'
Minnesota gets some power plays and doesn't score -- shocking, I know -- and Washington was still clinging to a 3-1 lead late in the third.
I...uh...yeah. This one is pretty self-explanatory.
Eric Staal adds a goal to make his -- and Granlund's -- stats look good.
Wilson adds an empty-netter for Washington to make it 5-2, but by that point, even the guy making gifs is mailing it in. Washington gets a win with its dads in the stands on the road trip, while Minnesota will need a win on Saturday against Anaheim to salvage a five-game homestand.
---
Never Miss an Episode of Giles & The Goalie!