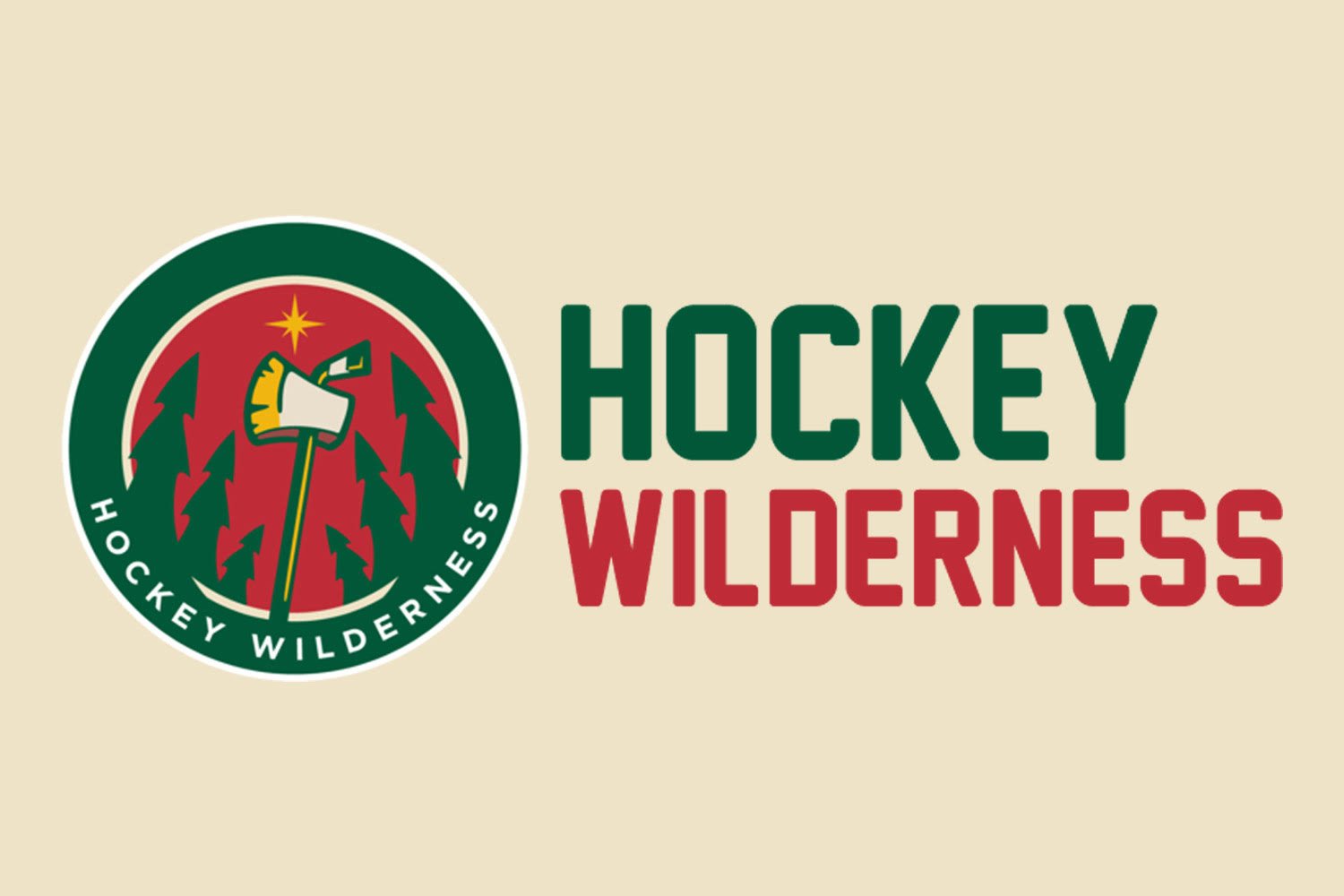 Author's note: Nate covers college hockey nationally for our sister site SB Nation College Hockey. He spent much of the year writing on the Gopher men's and women's teams for either the St. Paul Pioneer Press or Minneapolis Star Tribune. You can follow him on Twitter @gopherstate.
Capturing the attention of hockey fans everywhere, the 2017 NCAA Men's Hockey Tournament begins today with four games on ESPN2 and ESPNU. If you need a quick refresher on the single-elimination tourney have no fear. Whether you're a Wild fan with no allegiance, or a college hockey diehard, here are 16 things to know from upsets to players to dark horses that will catch you up in no time.
1. The #1 seeds
Both Minnesota teams in the 2017 NCAA Tournament enter among the top 4, earning a #1 seed. Minnesota Duluth (West) and Minnesota (Northeast) are joined by #1 overall seed Denver (Midwest) and Harvard (East).
The Bulldogs face off against Ohio State. The Gophers open against head coach Don Lucia's alma mater Notre Dame.
2. There Will Be Upsets
Think there's no chance Michigan Tech or the Buckeyes or your own underdog can win? Think again.
The best example of the parity which has swept through college hockey comes in the 16 team NCAA Tournament. It's expected. Any team can win on any night. Every year since 2006, at least one #4 seed has bested a #1 seed. Two of the four champions since 2013 are #4 seeds.
11 years ago the Gophers, as the number two overall, lost to a Holy Cross team that nearly made the NCAAs as an at-large bid. It was a major deal being the first. Now teams like Minnesota State (as the #1 overall) and St. Cloud State (as the #2 overall) have been upset in recent years by automatic qualifiers who finished in the 30s and no one blinks an eye. That's just part of the NCAA Tournament experience. Expect more of the same this weekend.
3. Neutral Sites
This weekend's games are played at four neutral site regionals: West (Fargo, ND), Midwest (Cincinnati, OH), Northeast (Manchester, NH), and East (Providence, RI) that have been predetermined to start the year.
Both the West (North Dakota) and East (Providence) regionals will have teams in the immediate area.
4.  Frozen Four
After this weekend single elimination will cut the field from 16 to 4. The 2017 Frozen Four will be played April 6-8 at the United Center in Chicago.
While there are no Division 1 teams in Illinois for the first Frozen Four in the state, 11 of the 16 teams feature at least one player from Illinois.
5. First Timers
Welcome, Penn State! In its fifth year sponsoring Division 1 men's hockey PSU appears in the NCAA Tournament for the first time. The Nittany Lions enter having won three consecutive games in the Big Ten conference tournament, including a pair of double OT wins to take home its first-ever title.
6. Big Ten
In addition to Penn State's first appearance, 2017 is the first year three Big Ten teams (Minnesota, Ohio State, Penn State) appear in the NCAA Tournament since the conference started sponsoring men's ice hockey in 2013.
The rest of the NCAA field by conference:
Hockey East: 4
NCHC: 4
ECAC: 3
WCHA: 1
Atlantic Hockey: 1
7. Championship Experience
This year's tournament features it. Each of the three championship teams that have players with eligibility - North Dakota, Providence, and Union - are back. For Union, the 2014 champion, it's the first time the Dutchmen made the NCAAs since it won the whole thing.
8. Turnover
Half the teams in this year's NCAA Tournament, including Minnesota, were not in last year's NCAA Tournament. Two of last year's Frozen Four - BC and Quinnipiac - did not make this year's NCAA Tournament.
The turnover is enough where only three teams - North Dakota, Providence and Denver - have senior classes who participated in the past four NCAA Tournaments.
9. Television
Go enjoy sitting around on the couch this weekend. 13 of the 15 tournament games are televised on the ESPN family. That begins Friday at 2 pm CT with BU-UND on ESPN2. Minnesota Duluth-Ohio State is at 5:30 pm CT Friday on ESPNU and Minnesota-Notre Dame is at 2:30 pm CT Saturday on ESPNU.
Of the two which aren't televised, both can be streamed online at WatchESPN. A full TV schedule can be found here.
10. High end talent
Eight NHL first round picks are among those playing for a title. Three of the top five freshmen (BU's Clayton Keller, DU's Henrik Borgstrom and UND's Tyson Jost) in scoring this season were drafted in the first round of the 2016 NHL Draft. (None of the 2016 first rounders had more goals than UW sophomore Luke Kunin, Minnesota's 2016 pick who signed Thursday.)
For the draft heads there are also a couple 2017 NHL Draft eligible players to keep an eye on with Penn State freshman Denis Smirnov, whose 45 points led all freshmen, Providence's Josh Wilkins and Boston University goaltender Jake Oettinger, who could likely be a first round pick in June.
11. Goalies
Speaking of goalies, no player is more important in a single-elimination game than a goaltender. A hot goalie can help carry a team this time of year.
Penn State's Peyton Jones just helped the Nittany Lions get through a pair of double OT wins. Eric Schierhorn has a .934 save percentage over his last 9 games while Cam Johnson already has the experience leading the Fighting Hawks to a title. His experience might be unique given the number of underclassmen and first-timers.
Other goaltenders to keep an eye on: Denver's Tanner Jaillet, Notre Dame's Cal Petersen, Michigan Tech's Angus Redmond, UMass-Lowell's Tyler Wall, Minnesota Duluth's Hunter Miska, and the John Buccigross-approved Hayden Hawkey.
12. Hobey Baker Award
The tournament features six of the ten finalists (including Minnesota's Tyler Sheehy) and many of the favorites for this year's Hobey Baker Award, given to the top player in NCAA men's Division 1 hockey. One player to keep an eye on who should be among the final 3 when the award is given out April 7th is Union forward Mike Vecchione.
13. Minnesota Love
No state features more players than Minnesota. The "State of Hockey" has 89 representatives in the 2017 NCAA Tournament, more than the next three-highest states (Massachusetts, Michigan, and Illinois) combined.
14. Wild Connections
Five players drafted by the Wild are on teams that made the NCAA Tournament. Minnesota Duluth is the only team to feature two picks (senior D Carson Soucy and redshirt sophomore F Avery Peterson) although Soucy is not expected to play due to injury. The other Minnesota draft picks are 2015 2nd rounder Jordan Greenway (Boston University sophomore forward), 2015 7th rounder Jack Sadek (Minnesota sophomore D) and 2016 4th rounder Brandon Duhaime (Providence freshman F).
15. Seniors
Both Minnesota Duluth and Minnesota are among the top three NCAA Tournament teams in points by their senior class. Only Harvard .
16. Dark Horses
The #1 seeds are favorites for a reason. Denver and UMD have been two of the most complete teams all season. Harvard is arguably the hottest team in the country with a 16 game unbeaten streak. Minnesota, meanwhile, utilized its forward depth en route to a record sixth straight regular season championship.
Looking for some teams that aren't #1 seeds to win the NCAA Tournament? UMass-Lowell enters the tournament having lost once since the beginning of February. Providence's path to the 2015 title began in Providence, where the Friars are once again. No team has more first or second round draft picks than Boston University. In the Midwest, Union is 7-2-1 in its last 10 with the only losses being to NCAA teams while Penn State enters as the Big Ten conference tournament champ.