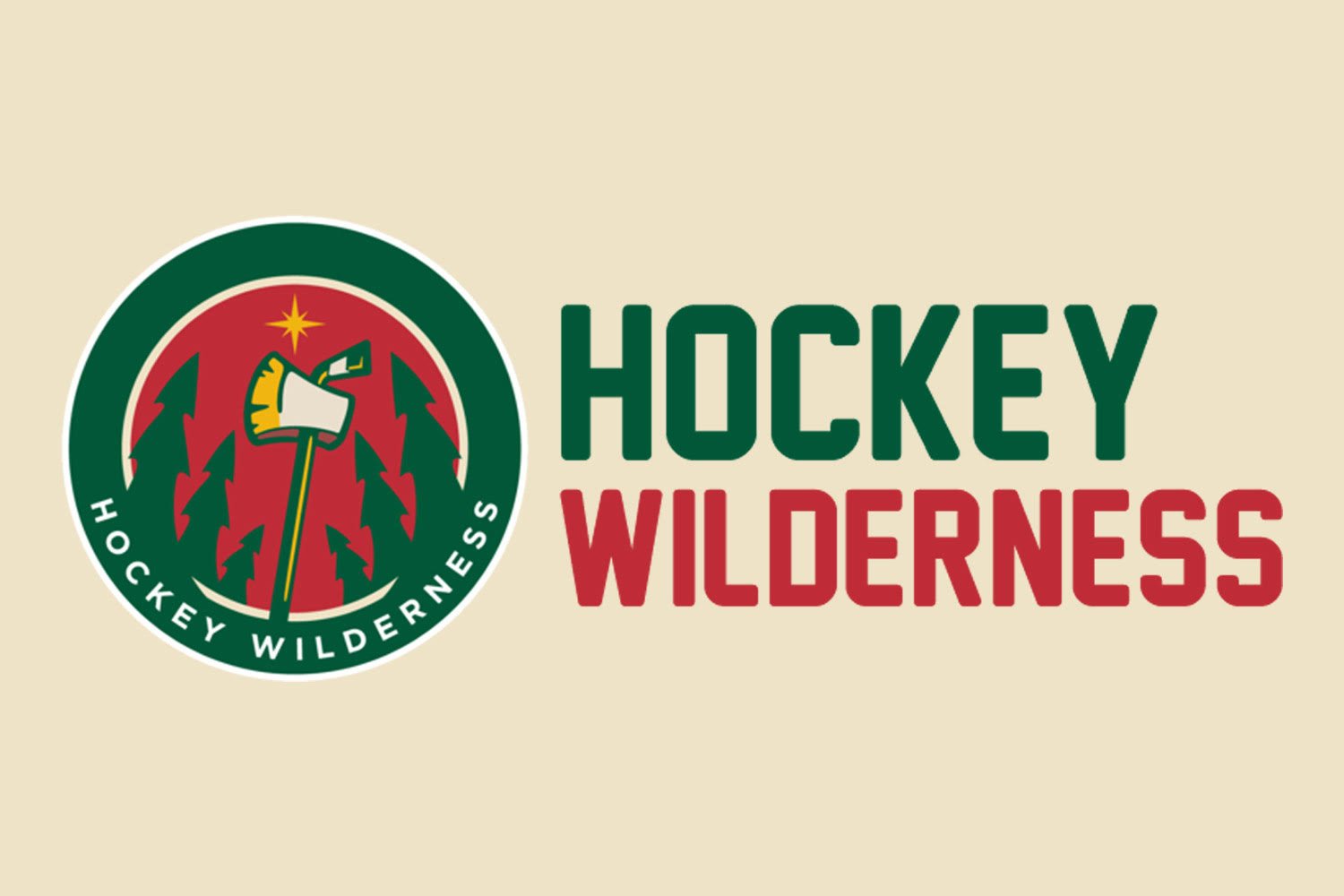 It's a good time for college hockey in the midwest.
But throughout the course of the season, as we've watched Brad Berry step in as head coach of North Dakota, and we've seen a Gophers squad come together after being called out by nearly everyone, there's been a palpable sense of uncertainty in both the NCHC and the Big Ten standings. There's been an eagerness to flip the script, to let the giants in these conferences fall, and see what happens when the dust settles. So this week, I preview these teams' match-ups and compare their security atop their divisions and explore how their play this weekend could determine their fate in the conference and NCAA tournaments, silence (or more likely not) their detractors, and give us all the more reason to pull up multiple screens and watch as the action unfolds.
First up, one of the most dominant teams all season in the NCAA, the UND Fighting Hawks. Despite their consistent play, overpowering teams both offensively and in goal, UND only leads its conference by two wins. At 15-5-2, Denver is a strong second place team in the conference, and yet still not the second strongest team in the conference. St. Cloud State, despite being swept by the University of Minnesota Duluth Angry Dog Men Bulldogs last weekend, are still ranked #3 in the USCHO PairWise measurement.
In nearly any other system, I might challenge the quality of ranking SCSU higher than Denver, but the PairWise rankings do a nice job of considering both sheer win records and the relative strength of schedule (RPI) for all teams when making their assessments. All told, the USCHO PairWise Rankings do a great job of considering both the qualitative and quantitative aspects of hockey, schedules, and the nature of the game.
In any case, this weekend, the Fighting Hawks ride a 4-game win streak back to North Dakota to face off against Western Michigan in a series that seems likely to cement their position atop the NCHC and grant them well-deserved positioning in the NCHC tournament.
Everything in this series seems to favor the stronger and more talented UND squad. After getting off to a better-than-expected 4-2-1 start to the season, Western Michigan proceeded to find a way to lose every game imaginable for the whole month of November and into early December. That includes an 11-1 stomping by St. Cloud State on November 14.
At the semester break, it looked like they might begin a climb out of the basement, having taken 3 straight wins into the end of 2015. However, that luck went sour quickly and 2016 has been just as dismal as you could imagine. They've taken 1 win on the year and have been outscored 26 - 58 in 14 games. Against an offense-heavy North Dakota squad, things may not bode well this weekend.
Despite those bad omens, North Dakota will do well to remind themselves that their sweep of Western Michigan back in January came on the back of two low-scoring games and required their goaltender to stand on his head to get them through the full 60 minutes. In any case, I fully expect North Dakota to come into this weekend's series motivated to win and to take firm, sole ownership of the top spot in the NCHC. It's hard to imagine anything less than a dominating sweep is in their sights, so look out for a surprise if Western Michigan gets out to an early lead tonight.
Over in the Big Ten, the University of Minnesota Golden Gophers have occupied a much more vulnerable position atop their conference this season. Early-season struggles gave way to concerns over the confidence of players in their locker room and it's been difficult to shape that perception. I think there's something to the idea that playing in front of smaller crowds is hurting player's egos, but it seems to me that that effect might be overstated.
Certainly, the creation of the Big Ten conference for hockey has hurt the quality of play and the fanbase for Gophers' (and all other collegiate programs') hockey. I've said it briefly before, and probably will again, but the idea behind the NCAA sticking historically-premier programs like the University of Minnesota and the University of Wisconsin in a division with...lesser-known...programs is to boost interest in these programs by artificially sticking them in matchups with known college hockey brands on a monthly basis.
Outside the context of collegiate hockey, it's not that bad an idea, and you can see the logic plainly. You have some programs which draw attention and others which don't. The ones that do tend to sell out their season tickets so much so that you can actually package season-tickets for that one solid, quality program with tickets for their much worse program in another NCAA sport. So, why not try that with the formation of a tried-and-true NCAA brand like the Big Ten?
The issue here is that the NCAA didn't learn from the Gophers mistake. People remember bad experiences more than they do the good ones. It's simple risk aversion. A bad experience incurs a cost - whether it's economic, emotional, physical - and we tend to avoid costs as much as possible. So when the University of Minnesota Athletics department requires season-ticket buyers to also buy tickets for the much less valuable and lower quality football program, people get mad and the cost is realized. It's an emotional toll and one that people will remember far longer than the good experiences they've had with any one good hockey game.
So the creation of the Big Ten incurs a cost on the quality of play and the quality of opponents for the University of Minnesota. In practice, that cost has translated to smaller crowds which surely stick in the minds of players. That kind of negativity can hang in the air for a long time. That's why, when the City Pages called the Gophers' team out as a bunch of spoiled, arrogant brats, I was a bit surprised. A team with a lineage of victory doesn't get cocky about losing, they get down on themselves. Because they know they're expected to be better and they know they were recruited to be better.
So when the Gophers take on Michigan State this weekend, they're doing so as a part of a parade that started on January 13 of this year when they were called out in the papers. It's been a razed earth campaign of stronger possession, better shot attempts, and a more dynamic Gophers' squad. Freshman goaltender Eric Schierhorn, after an early bout with being not totally rock solid, is totally rock solid now, playing well under pressure and succeeding in unexpected ways.
That's bad news for Michigan State, the lowest scoring team in the Big Ten. They're going to have to put points on the board and suppress a persistent Minnesota Squad, something they haven't proved they can do this season. There are a lot of scenarios in which the Gophers come out with a win in each of this weekend's games, and many of them are in response to bad calls, bad plays, and a bad crowd. And that's because the Gophers' season this year has been built on just that: responses to bad calls, bad plays, and bad crowds.
For once, let's not be a part of the bad crowd. If you're a fan of the Gophers or a fan of the Fighting Hawks, cheer them on for the love of the game and the love of the season. If you're not, cheer against them. But don't do it because you can't stand the idea of that team in the tournament. Do it because you care about your team, your colors, and what college hockey means.