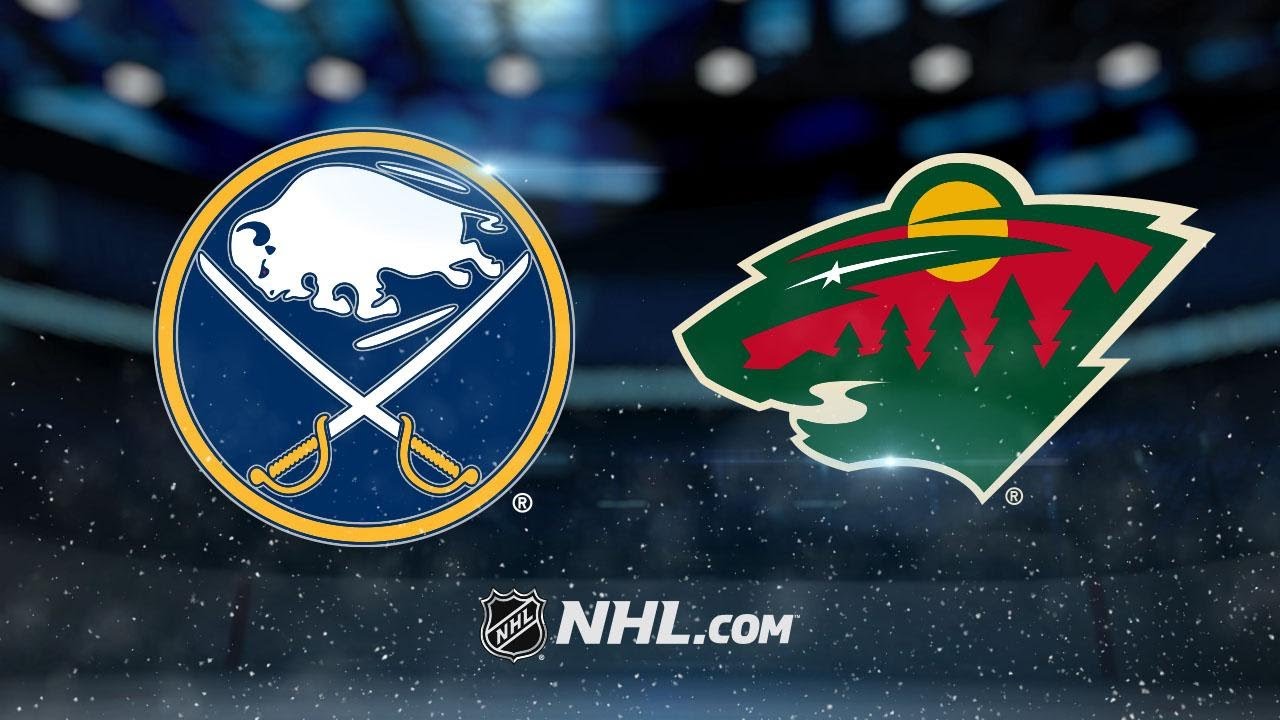 After taking care of business swiftly on Tuesday night against Florida, the Minnesota Wild did so again on Thursday night with the Buffalo Sabres playing the role of victim this time.

 

In his return after missing the previous five games with a lower-body injury, Nino Niederreiter scored 69 seconds in to put Minnesota out ahead. From that point on, the Wild never looked back.

 

 

Just 66 seconds after Niederreiter opened the scoring, Daniel Winnik sniped one past Robin Lehner to make it 2-0 just 2:15 into the game.

 

 

With the Wild up 2-0 early, they were able to put it into cruise control. The Sabres -- losers of 30 of 40 games on the regular season -- offered little response to Minnesota's attack, as the Wild continued to cash in time and time again.

 

With his parents in the stands watching him on, Niederreiter struck again at the 13:53 mark of the first period to give him his second on the night. The goal gave him 97 in his career, which put him first all-time in goals scored by a Swiss-born player in NHL history.

 

But that was not the end for the Chur, Switzerland native.

 

Just over four minutes into the second, Niederreiter was on the receiving end of a great backdoor pass by Mikael Granlund and tapped one in for his second career hat-trick. Coincidentally, the first hat-trick in Niederreiter's career also came against Buffalo with that coming on Nov. 13, 2014.

 

 

"It's cool to have a chance to score a hat-trick in front of my parents," Niederreiter said. It's always great to have them here."

 

"When he plays in straight lines and goes to the net, then he's involved in the game and he's great," said head coach Bruce Boudreau of his talented winger.

 

Mikko Koivu -- who left the game temporarily after a scary hit from Buffalo's Rasmus Ristolainen -- returned to tally his sixth goal of the season and then Charlie Coyle notched his second goal in as many games to give the Wild a 6-0 lead at the second intermission.

 

Robin Lehner, who allowed all six goals for the Sabres, was pulled prior to the third in favor of backup Chad Johnson.

 

While Devan Dubnyk had a relatively easy night, Sabres forwards Sam Reinart and Evander snapped the shutout bid in the third. Nevertheless, the Wild coasted to the eventual 6-2 win. The win was Minnesota's second in a row and fourth straight at Xcel Energy Center.

 

Boudreau wasn't totally satisfied with the team's performance, though. "We played good," he said. "Though I think there's things we could have worked on."

 

Koivu was a bit more diplomatic. "[it was] a good effort by the whole team," he said. "[We have] to build on that."

 

In goal

Dubnyk made 29 saves on 31 shots.

Lehner made 11 saves on 17 shots. Chad Johnson saved all 10 shots faced in the third.

Up next

 

Minnesota travels to Denver on Saturday night for a game with Colorado at 8 p.m.

 
---
Never Miss an Episode of Giles & The Goalie!