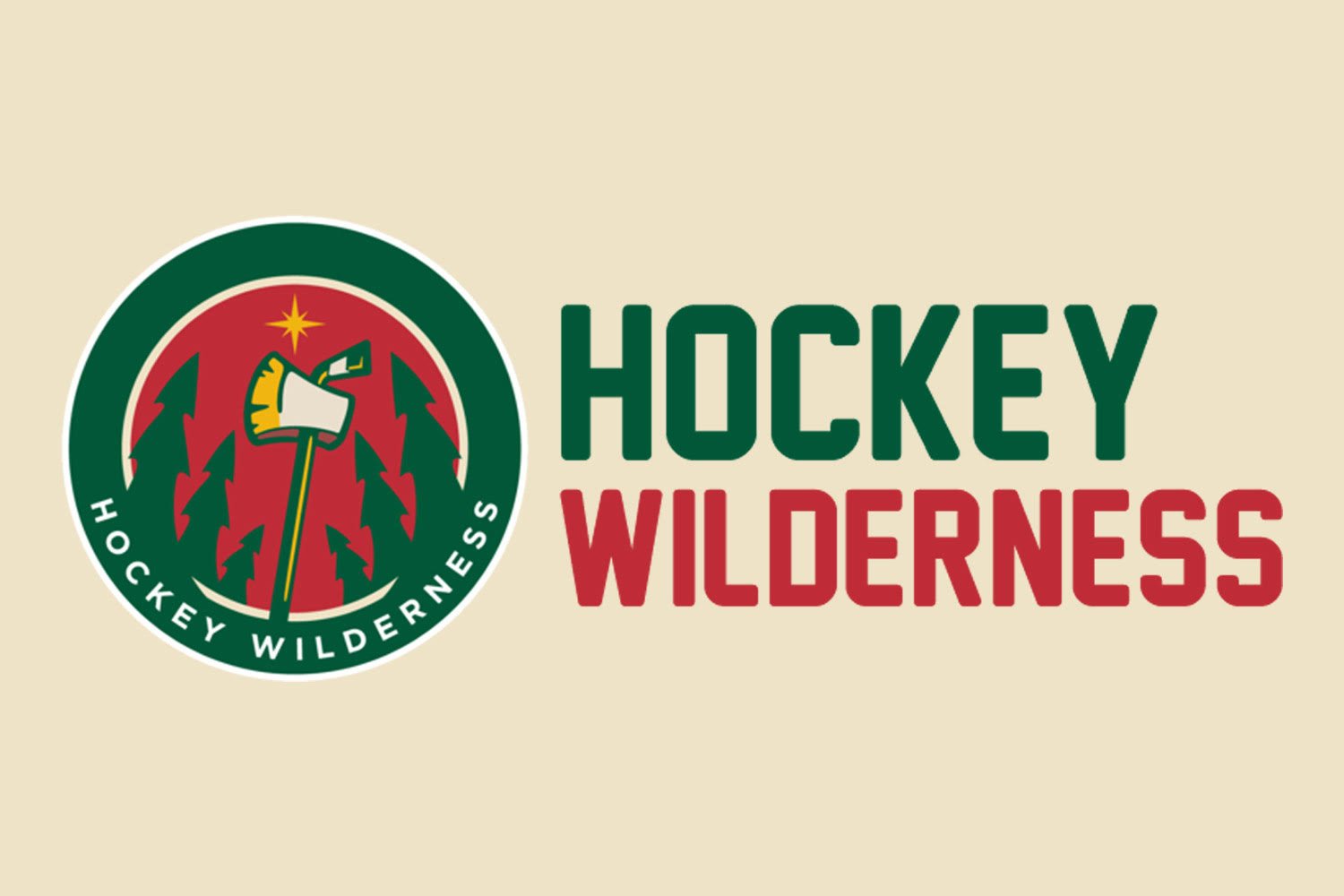 The Minnesota Wild are just a few sleeps away from their season opener against the Anaheim Ducks and management sent a clear message on how they want their roster to look like on Saturday, as they cut an exciting young trio from training camp and sent them to the AHL for more development.
Marco Rossi, Adam Beckman, and Calen Addison made strong impressions throughout the multiple weeks, but the timing was just unfortunate and the roster already constructed just wasn't built for them to make a mark on it.
"They all had great training camps, they had a positive impact on the team," Wild GM Bill Guerin said on Saturday. "This is just part of the development process, that's it. The role that they play, is not necessarily the position that we have open. We don't want these guys sitting in the stands, playing 8 to 10 minutes a game; we want them playing a lot of minutes, a lot of games, a lot of different situations.
"They really handled it great, there's nothing negative. We have a plan for these guys, they will be here some day and I don't know if it's a month from now or six months from now or eight months from now, they will be here."
As Guerin mentioned, they already have their top lines covered with experienced NHL-level players, so to potentially hinder any development by shoving these 19-, 20- and 21-year-old prospects into depth roles, it doesn't really provide the team with enough balance in his eyes, and also pumps some brakes on potential to get that professional experience. Down in the AHL they will be playing as much as humanly possible and still against very good competition.
And from what Guerin can tell, Iowa's newest players took it fairly well.
"I don't know if they were expecting it at all, but they handled it great," he said. "I think they understand the process, the development process; for us, we don't want them sitting out, when they're here, they need to make an impact. They can all play in the league right now, there's no question, but we need them to be impact players. In our opinion right now, the best thing for them is to go to Iowa and play a ton, to play in all situations, play as much as possible; that will help them get to where they need to be to be impactful."
It was certainly a difficult choice to make. Beyond our own fandom getting in the way and the innate desire to see the future core of this team play as soon as possible, it isn't unfounded that Rossi or Beckman could provide more value and contribute more to the team than someone like recent waiver wire pickup Rem Pitlick on the third line with Kevin Fiala.
The main focus and weighing up of the pros and cons is whether being just a secondary (or tertiary at times) option in the NHL is better than being The Guy in the AHL. After either of them has like a five-point night within the first few weeks of Iowa's season, and the first team needs a jolt of offense, there are going to be pitchforks and torches outside TRIA.
At least one player blasted everyone's expectations out of the water. Beckman simply delivered on all fronts and looked like he desperately wanted to make the Wild and join Matt Boldy and Rossi as the organization's top forward prospects.
Guerin certainly was impressed.
"I told [beckman]," he said, "what he did with his energy, with his play, with his production, his fight the other night, all of that stuff; if I could bottle that and show other young players, like this is how you make an impression, this is how you say 'I'm here, I want to make the team,' if I could bottle that and show guys, I would.
"I've been at this 10 years or whatever, even when I was playing, some guys just think it's going to happen and it doesn't. You have to be able to show that you are truly willing to do anything and I think he did that."
That is special. No matter how you feel about the eye test or putting effort on display, Beckman unloaded piles and piles of it during the preseason. He got rewarded — staying up longer than expected and an entire fan base clamoring for his debut — but this being his first full season of professional hockey, it makes sense not to rush anything and just enjoy and learn from what he demonstrated.
As for the player that did actually claim that last remaining forward spot, Brandon Duhaime is a quintessential modern day bottom-six player and the Wild GM was more than excited to see what he can do with more time and in a real game scenario.
"You know what, he's in unbelievable condition," Guerin said. "He provides us with speed, with grit; he's a disruptive player and he proved it every time he was in the lineup and he scored a beautiful goal the other night. It's more just the complete package of what he did. His development process has been exactly what we're talking about — he's a mid-round pick, he went to college, he developed there, he came and played in Iowa for a couple years, and he just keeps on getting better, he keeps developing, and that's it. It doesn't happen overnight for a lot of guys. Just the fact that he went through the process and kept working, working, and working; that's how he finds himself here."
"Right away we could see it. like 'wow, he means business. He's ready.' Just the impact that he can have on our lineup, with the youth and the speed, and the quickness and the strength, he plays a physical brand which we really like."
At the age of 24, it made much more sense just from an on-paper perspective to graduate Duhaime to the NHL and opted to handle the prospects with a higher ceiling much more delicately. He was still right there with Beckman and put on a show-stopping training camp, so it's no surprise that he got the job at the end of the day.
Now with the roster set in some soft form of stone (maybe changes will come relatively soon, who the hell knows?) all they need to do is play more hockey games to figure out how their season is going to turn out. Every goal matters from this point and the Wild are under a significant amount of pressure to keep up their hype as a fun-to-watch team.
Minnesota opens up their season in Anaheim on Oct. 15. Stick around here at Hockey Wilderness for more coverage.